'Virgin River': Brady's Storyline Doesn't Make Any Sense, Fans Say
Virgin River is one of the most beloved drama series on Netflix. The romance drama is full of twists and turns. It follows Mel Monroe (Alexandra Breckenridge), a nurse from Los Angeles, who relocates to Virgin River after a series of devastating life events. Upon her arrival, she falls for Jack Sheridan (Martin Henderson), a former Marine who owns the town bar.
The couple's romance has its ups and downs as do the other characters in the town. Now fans are saying that Dan Brady (Benjamin Hollingsworth), a fellow former Marine has a storyline that makes no sense in the bigger context of the series.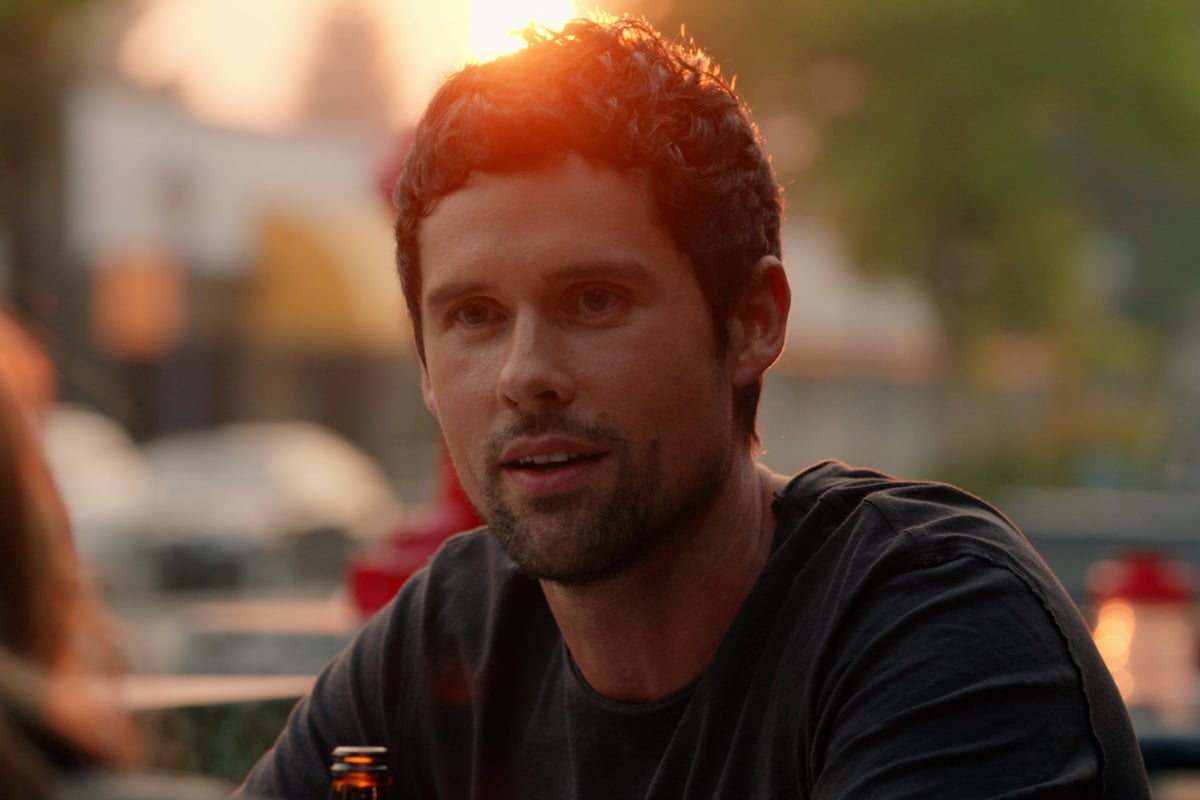 Did Brady shoot Jack on 'Virgin River'?
Brady and Jack haven't always seen eye-to-eye. However, fans were stunned at the end of season 3 when he was arrested for shooting his former friend and comrade. Former Marine turned Detective Mike Valenzuela (Marco Grazzini) was almost gleeful when he handcuffed Brady. Though Jack remembered an encounter with Brady before being shot, Hollingsworth is seemingly hinting that Brady is being framed for the crime.
"I'm pretty sure Brady is on everyone's suspect list," he told TV Line. "I wouldn't be surprised if the fans are placing bets about who ended up shooting Jack — and I wonder what the over-under is on Brady. I don't believe he's someone that would do that, regardless of his state of mind."
Henderson also isn't certain that Brady is behind the shooting. "As much as their relationship is fractured and filled with animosity and [they have] a complicated history," he told TV Line. "They were brothers, they fought together, and they defended each other with their lives. I think it feels a bit impossible for Jack to really get his head around that, but then more evidence comes to light and he starts to remember things and maybe he jumps to conclusions?"
Fans don't think Brady's storyline makes any sense
Fans are also skeptical about Brady's involvement with the shooting. In fact, they don't think Brady's storyline on Virgin River makes much sense at all. When Brady failed to kill Spencer (Chad Rook), drug kinpin Calvin (David Cubitt) seemingly let him go scot-free. Virgin River fans also agree that Brady has no experience in lumber and that he was promoted way too fast. If you recall, Brady was a waiter in the series when he first arrived in town.
"It always feels like some assistant at Netflix f***ed up when they were printing out the scripts and accidentally added in a few pages from some gritty rural drug crime show," one Redditor said via Looper.
However, fans shouldn't count Brady out just yet, his story is just starting to come together and we will see more of it when Virgin River returns to Netflix for seasons 4 and 5.
Is Brady the real father of Charmaine's twins on 'Virgin River'?
As we await Brady's fate following his arrest, other fans believe that he is also entangled in the disaster that was Charmaine (Lauren Hammersley) and Jack's ill-fated romance. In fact, some fans believe that he is the real father of Charmaine's unborn twins.
"I don't think the babies are Jack's," one Redditor explained via Express. "Almost everything time there is a scene with Charmaine discussing her pregnancy, the immediately following scene is of Brady. Charmaine was clearly jealous of Mel in the first season (and still is) and angry at Jack for not loving her (still is). So it would make sense that in a moment of bad judgment (and desire for revenge) she would sleep with someone else as a way to 'get back at Jack.' And who better to sleep with than Brady? Especially since he is also mad/resentful toward Jack… he would certainly go along with it."
This seems more likely than him shooting Jack.