'Virgin River': Did Charmaine Go Through IVF to Get Pregnant?
'Virgin River' fans are thrilled that the show is finally returning for Season 3 but they are convinced things are about to get super messy with Charmaine and her pregnancy. Did Charmaine use IVF to get pregnant?
Virgin River has been a hit since it first debuted on Netflix. Set in the fictional small town of Virgin River, California, and based on the book series by Robyn Carr, the series follows Mel Monroe (Alexandra Breckenridge), a nurse who moves to Virgin River from LA to escape her traumatic past.
Though she moves to the small town to reflect on her life, Mel finds herself entangled with Jack (Martin Henderson), an Army Vet who owns the town's only bar, as well as the other nosey but loveable residents in the town. Though Mel and Jack get close and develop a romantic relationship, complications arise quickly.
Jack and fans were stunned when Jack's ex-girlfriend, Charmaine (Lauren Hammersley), revealed that she was pregnant with his twins. However, some Virgin River fans are no longer convinced that Jack is the father of the babies. In fact, they think Charmaine may have gone to extreme lengths to get Jack's attention.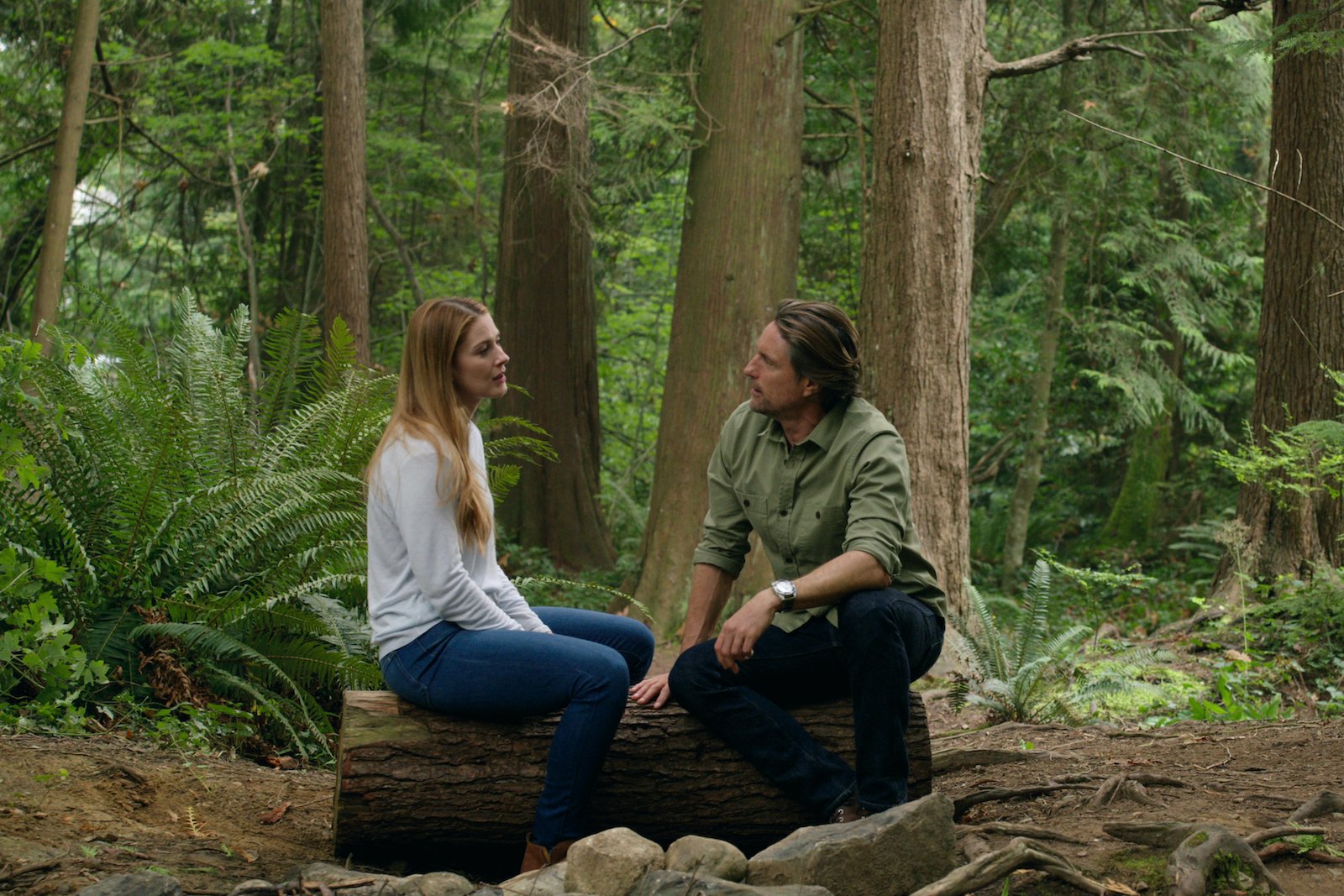 Is there a season 3 of 'Virgin River' coming to Netflix?
The third season of Virgin River is set to premiere on Netflix on July 9. The streaming service has already dropped the trailer, and it's stuffed full of clues and information. In the trailer, fans will be thrilled to learn that Jack survived the near-fatal shooting at his bar. Jack and Mel are having a major disagreement about starting a family. As we know, Jack is currently an expectant father, and Mel has had a stillborn child in the past and has dealt with infertility.
In additon to their drama, it appears that Doc (Tim Matheson) is dealing with some major health concerns and someone is still out for Jack having set his house ablaze.
Some newcomers are also coming to Virgin River this season. Deadline is reporting that Grey's Anatomy's Zibby Allen will play Jack's sister Brie. In addition, Stacey Farber has a recurring role as Tara, Lilly's (Linda Boyd) oldest daughter, who helps care for her baby sister, Chloe.
Did Charmaine go through IVF to get pregnant on 'Virgin River'?
Charmaine certainly hasn't been a fan-favorite on Virgin River. In Season 3, she even finds a new love interest and she appears to be pushing Jack out of his unborn babies' lives. As a result, Virgin River fans have theorized that Jack might not even be the father of Charmaine's babies.
Some Reddit fans believe that Charmaine went through IVF to get pregnant before convincing Jack that he was the father of her children. A Redditor theorized via Express,
Looking at Charmaine's age and her saying this is her last chance at motherhood, it seems like she would have been going through in vitro without telling Jack and once she got confirmation of her pregnancy is when she timed her encounter with Jack to play into the timeline. She knew Jack didn't want to be with her and thus would never want to have kids with her, so to trap him, she went ahead and got the pregnancy taken care of and linked it to Jack. Twins are also more common within vitro from what I understand because they try to implant as many eggs as possible to increase the chance of catching.
From what we've seen of Charmaine thus far, this theory does seem plausible.
Will Mel get pregnant in 'Virgin River' Season 3?
It's also likely that Charmaine might not be the only person who is pregnant with Jack's baby by the end of Season 3. Fans of the Virgin River books will recognize major differences between the books and the TV show. In the books, Mel is eventually able to get pregnant with Jack's baby, but at present, they seem to be on alternate sides when it comes to wanting to start a family together.
In the books, fans will also note that Charmaine is barely in the series. Therefore from where we're sitting anything could be happen when the series returns with new episodes.