'Virgin River': Is Charmaine's Husband Todd Also Brie's Abusive Ex?
Virgin River is full of twists and turns. The Netflix drama series chronicles the life of Mel Monroe (Alexandra Breckenridge), a nurse and midwife. Mel moves to the small town for a fresh start. As she's healing from her past, Mel falls for Jack Sheridan (Martin Henderson). Jack is a retired Marine with some hefty baggage of his own.
Jack is still dealing with the fallout from the end of his relationship with his ex-girlfriend Charmaine (Lauren Hammersley). To further complicate things, Charmaine is pregnant with Jack's twins. In Season 3, we saw Charmaine move on to a new man named Todd (Patrick Sabongui). However, it looks like he isn't who he says he is. In fact, some fans think Todd is linked to Jack's sister Brie (Zibby Allen).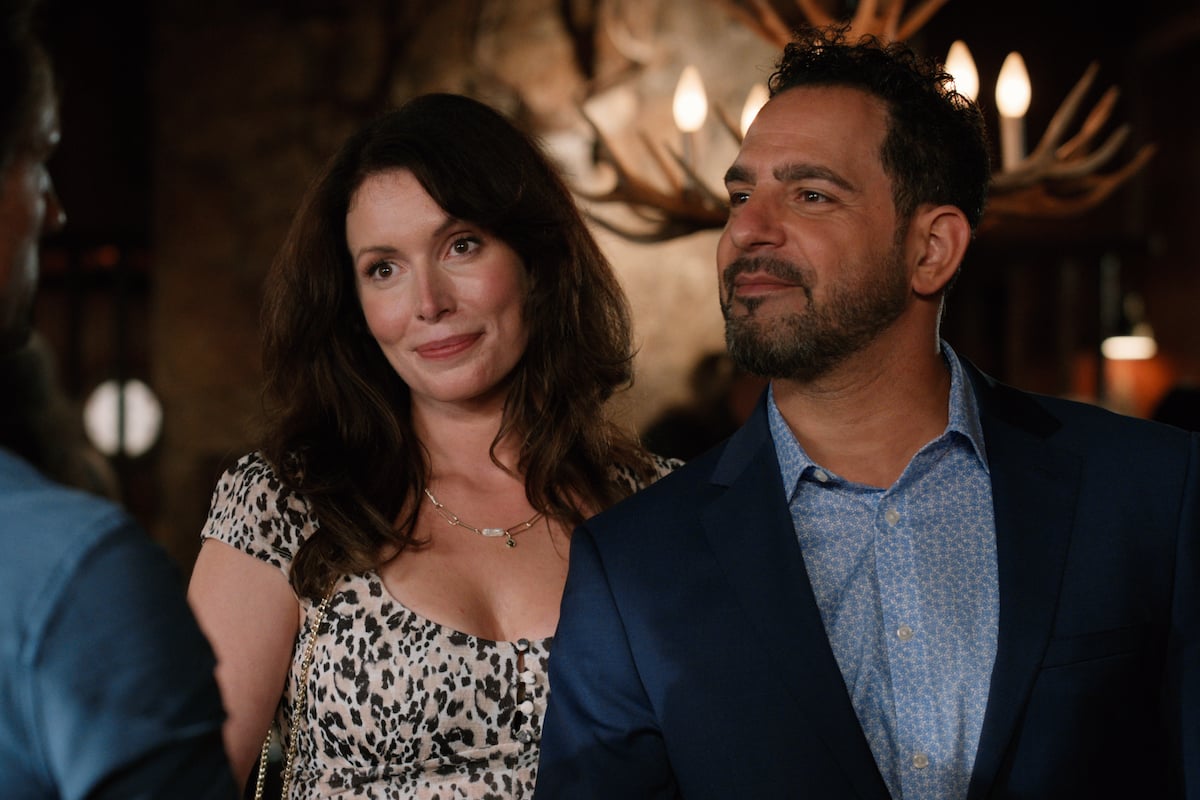 RELATED: 'Virgin River': Fans Might Not Find out Who Shot Jack for a Long Time
When will 'Virgin River' Season 4 premiere on Netflix?
Virgin River Season 3 ended with a whirlwind of cliffhangers. Just as Jack was set to propose to Mel, she revealed her pregnancy. She also explained that she wasn't sure about her baby's paternity. Charmaine married Todd after less than a month of knowing him. Preacher (Colin Lawrence) has been drugged and left for dead. Meanwhile, Mike (Marco Grazzini) has arrested Brady (Ben Hollingsworth) for Jack's shooting.
Fans are desperate to know what's happening next. Luckily, Netflix has renewed Virgin River for seasons 4 and 5. Netflix Life reports that the cast and crew have been filming new episodes since July 2021 and that production is slated to end in November 2021.
If this timeline is correct, Virgin River Season 4 should premiere on Netflix in May 2022, six months after filming is completed.
RELATED: 'Virgin River': Why Are so Many Characters From Robyn Carr's Books Missing From the Show?
Is Charmaine's new husband Todd, Brie's abusive ex?
There is a lot happening on Virgin River, especially amid Charmaine's quickie marriage to Todd. As we know, Todd has slid into Charmine's life taking over. He's made her get rid of her dog, relocate, and now he's convinced her to try and eliminate Jack from the lives of his unborn twins.
Some Virgin River fans are convinced that Todd also has a connection to Brie. Jack was stunned in season 3, when his attorney baby sister, appeared in town, claiming she needed a break from work. Later, after experiencing a miscarriage, she revealed to Mel that she was sexually assaulted by her ex-boyfriend, which resulted in the pregnancy and miscarriage.
"Six months ago, I started dating that attorney I told you about," she told Mel. "We met at a fundraiser and he was smart and handsome, and our chemistry was insane. One night we were together and I was tired from working all day so I told him, no. But he didn't stop. And when he was done, I started crying and you know what he did? He got dressed and walked out without saying anything."
Brie never revealed Todd's name to Mel, but there have been several times when Brie looked like she'd seen a ghost. Moreover, Todd's behavior thus far toward Charmaine has been full of emotional abuse, manipulation, and gaslighting. It's very possible that Todd is Brie's ex.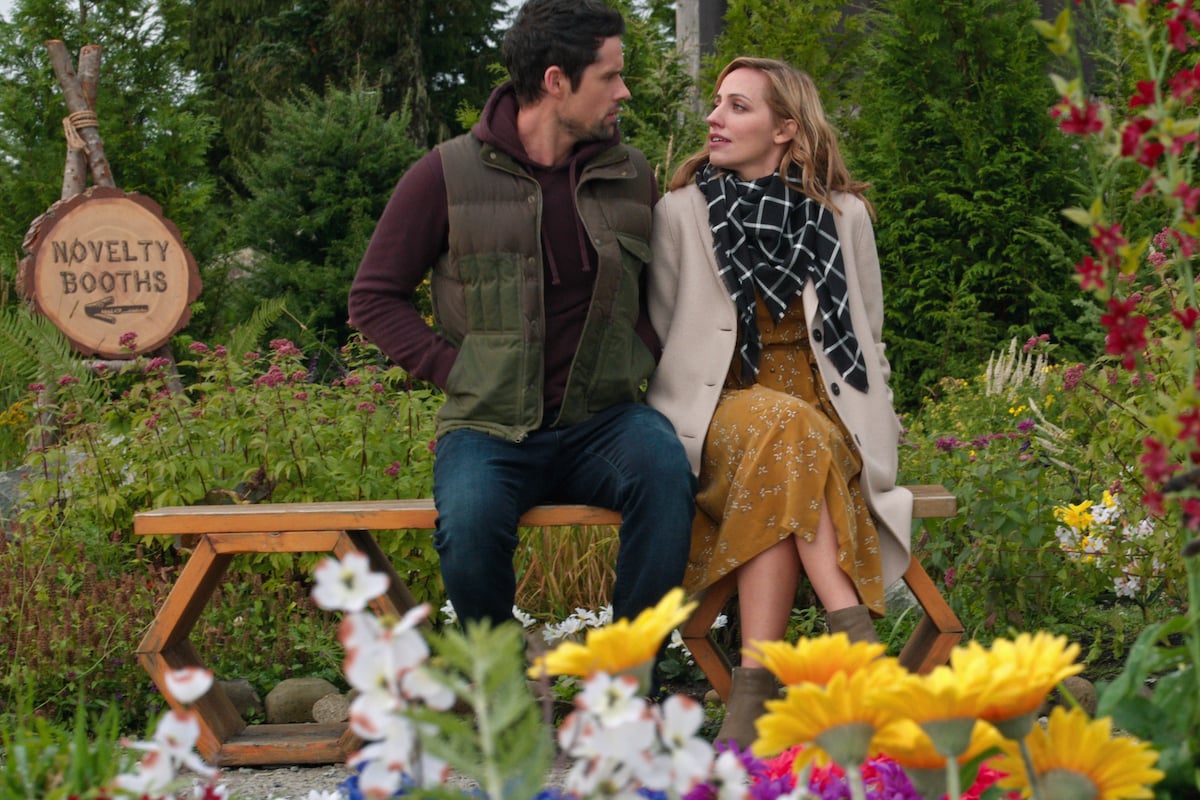 RELATED: 'Virgin River': Did Brady Shoot Jack?
Will Brie leave town in 'Virgin River' Season 4?
Now that Brady (Ben Hollingsworth) has been arrested for shooting Jack, things have been thrown into question for Brie. We think she may stick around to help Brady fight his case if she and Jack genuinely feel that he wasn't the one who pulled the trigger.
Moreover, if Todd is in fact the man who sexually assaulted her, we think she's going to do everything in her power to expose him and get him sent to prison. Allen says that she hopes her character will stick around Virgin River for the long haul.
"Objectively, I never want to leave her," Allen told Hollywood Life. "But we'll see where she goes from here. I think there's some real value in the fact that she could be honest with Mel and that friendship is just kicking off. I think those two girls have a lot more to explore in terms of their friendship. I know that, certainly now, Mel could use a girlfriend. I think it'd be a shame for Brie to leave just when she's starting to form these relationships. I'll be interested to see what Sue [Tenney] does if we're lucky enough to get a season 4."
How to get help: If you or someone you know has been sexually abused, text HOME to the Crisis Text Line at 741741 for free and confidential support.