'Virgin River': A Major Clue About Mel's Pregnancy in Season 4 Was Just Revealed
When Virgin River returned to Netflix for season 3, fans of the series were eager to finally see the romance between Mel (Alexandra Breckenridge) and Jack (Martin Henderson) play out in full. The nurse and bar owner appeared to finally be on the same page, despite the fact that Jack was awaiting the birth of his twins with his ex-girlfriend, Charmaine (Lauren Hammersley).
Unfortunately, things didn't quite turn out as we'd hope. Stress from Charmaine and her new husband Todd (Patrick Sabongui), a fire at Jack's home, trying to uncover who shot him as well as Mel's hope for a baby of her own caused major strain and a breakup between the pair.
Now, a hint about Mel's pregnancy in season 4, could prove to be very upsetting.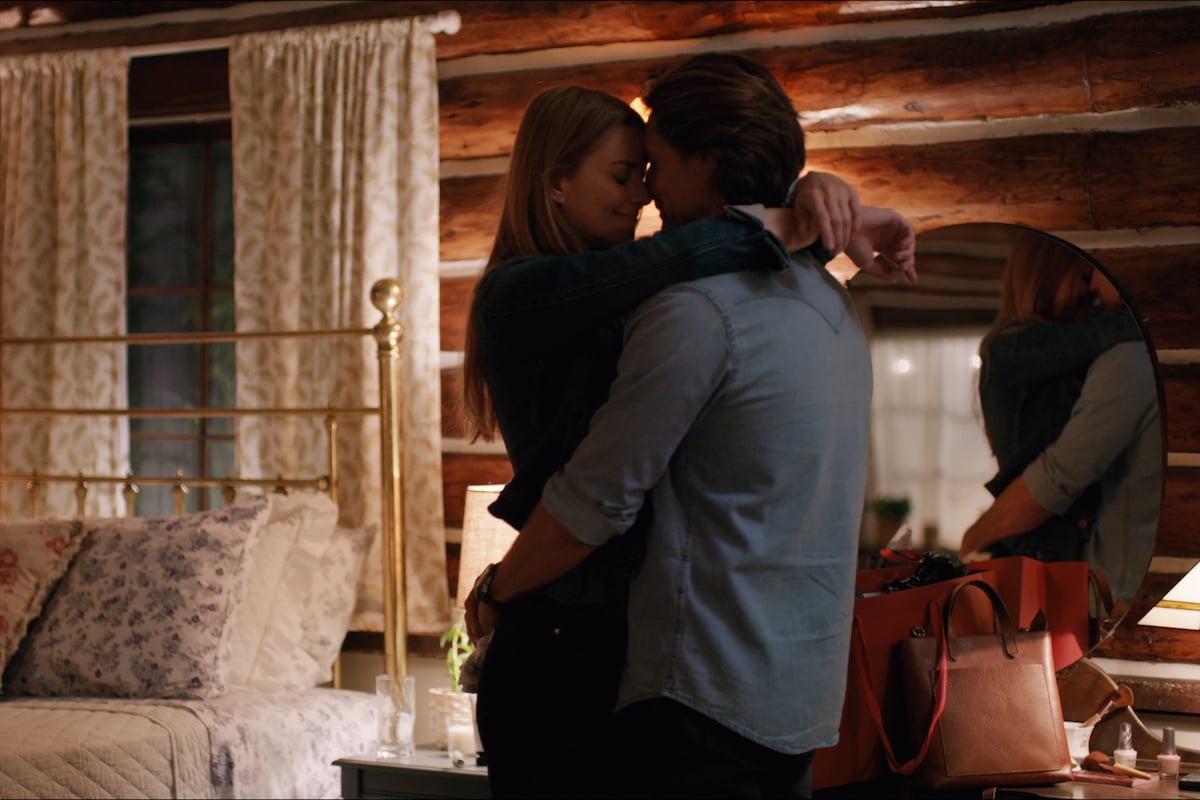 RELATED: 'Virgin River' Trailer: Mel's Ready to Start a Family, But Jack's Not So Sure
Who is the father of Mel's baby on 'Virgin River'?
Since Mel and Jack were intimate leading up to their breakup and Mel was able to get pregnant following one round of IVF using an embryo she made with her late husband, her child's paternity remains uncertain. However, Breckenridge knows how it will all turn out.
If things pan out as the This Is Us star hopes, she explains that she would love to see Mel become a mother. She also revealed that the producers and writers have already revealed to her who the father of Mel's baby is, but she's keeping that secret under lock and key.
RELATED: 'Virgin River': Jack Might Not Be the Father of Charmaine's Babies
Mel could lose her baby in 'Virgin River' Season 4
After birthing a stillborn baby with her late husband and later dealing with infertility, Mel has always dreamed of becoming a mother. In the third season of Virgin River, she realizes that was something she was unwilling to give up, even though Jack is expecting twins with his ex.
Mel has seemingly gotten her dream fulfilled now that she is pregnant again following a round of IVF. However, the nurse and midwife could have some challenging days ahead.
"With her history, her fertility issues, and having a stillborn baby at such a late stage in pregnancy, you don't know if she's going to be able to," Virgin River showrunner Sue Tenney told US Weekly. "In the books, she does, but a lot of things are different in the series than in the books, but I would like to watch her journey of becoming a mother."
However, Tenney is not revealing much about the identity of the father of Mel's baby. "That's something that we won't answer until we get to the end of, if we get a season 4," she said.
RELATED: 'Virgin River': Why Are so Many Characters From Robyn Carr's Books Missing From the Show?
Will Mel and Jack break up in 'Virgin River' Season 4?
As much as Mel and Jack love and adore one another, their relationship has been extremely challenging already. At first, Mel was still deeply grieving the loss of her husband and child which is why she wasn't seeking anything romantic with Jack.
For his part, Jack was still involved with Charmaine (Lauren Hammersley), and discovering the fact that she is pregnant with his twins following their breakup was quite a bit for the former Marine to grapple with, especially amid his burgeoning romance with Mel. With so much going on in his life, Jack called it quits briefly with Mel in season 3, and as a result, she decided to go through with IVF and using an embryo she made with her late husband.
Now, amid Mel's pregnancy revelation, it looks like her relationship with Jack may be more strained than ever. "It would be immensely difficult," Breckenridge told E! News via Hello! "That would be extremely challenging, especially for Jack. If he's gonna stick around, if he's devoted to Mel, that's gonna be hard to have a baby that's her dead husband's baby. That's just, like, asking a lot."