'Virgin River': All the Clues That Prove Brady Didn't Shoot Jack
The third season of Netflix's hit drama series Virgin River came to a stunning conclusion. After trying to get his life on the right track, Brady (Benjamin Hollingsworth) was arrested for shooting his former friend Jack (Martin Henderson). A gun was found in the resident bad boy's car that seemingly linked him to the crime, and in flashbacks, Jack seemed to remember him at his bar the night he was shot.
However, many Virgin River fans aren't convinced Brady pulled the trigger. There are many hints that suggest Brady didn't actually shoot Jack.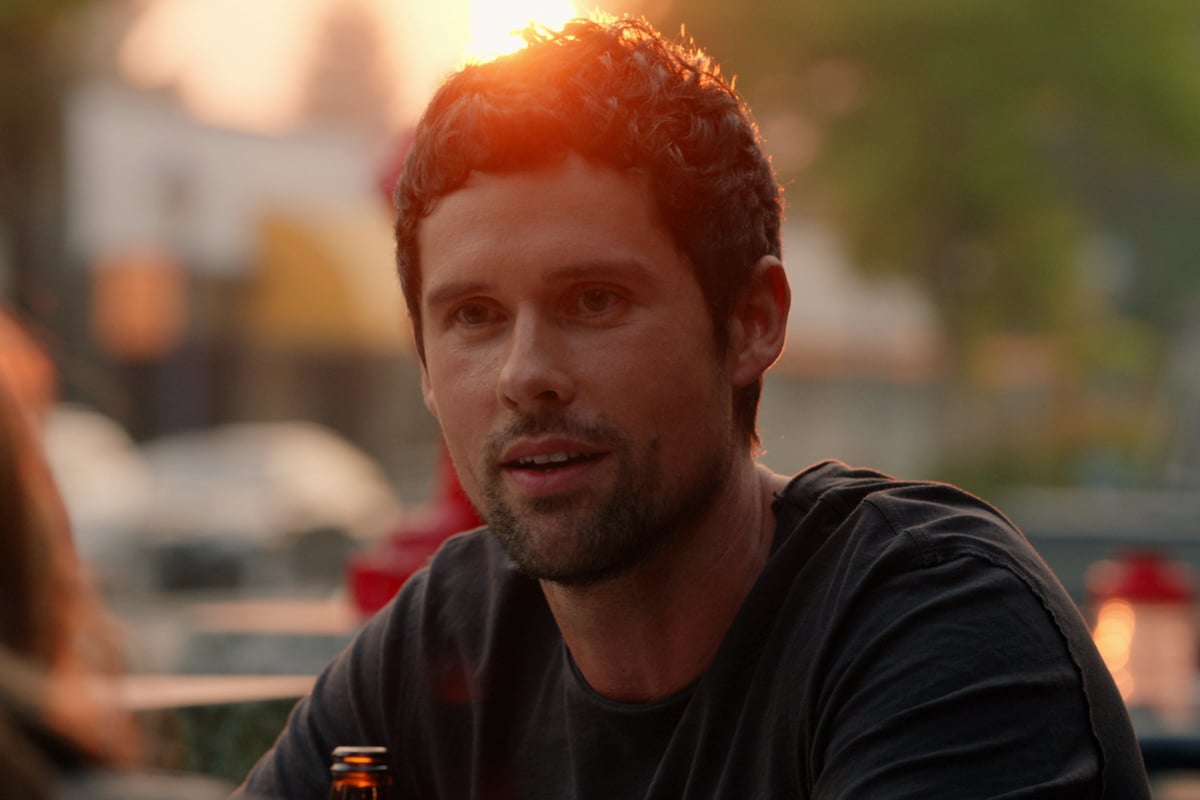 Benjamin Hollingsworth has hinted that Brady is being framed for shooting Jack on 'Virgin River'
In the third season of Virgin River, we saw a softer side of Brady as he distanced himself from Calvin (David Cubit), Virgin River's resident drug dealer, and got involved with Jack's attorney sister, Brie (Zibby Allen). Now, Hollingsworth is hinting that his character is being framed for something he didn't do.
"I'm pretty sure Brady is on everyone's suspect list," he told TV Line. "I wouldn't be surprised if the fans are placing bets about who ended up shooting Jack — and I wonder what the over-under is on Brady. I don't believe he's someone that would do that, regardless of his state of mind."
Martin Henderson doesn't believe that Brady shot Jack on 'Virgin River'
It's no secret that Jack and Brady have had their differences. In fact, Brady is very much the black sheep in their Marine unit. However, even Henderson doesn't believe that Brady would try and kill Jack. "I'm hoping that there's room for healing around the Brady-Jack relationship at some point," he told TV Insider. "There's a brotherly love there and I think the kind of bond that can only exist between people who were in war zones together. It's such an intense situation and that sense of connectedness [and] loyalty is very, very deep. It'd be nice to maybe see some of that healed." That would be especially difficult if Brady had been the one to try to kill Jack."
Since Brady has been arrested it might be up to Brie to get her older brother to remember that Brady is a decent person.
'Virgin River' fans will be stunned by who actually shot Jack
Thankfully, we just have to wait until mid-2022 for Jack's real shooter to be revealed. Though Brady has been arrested, there are so many more plausible suspects including Calvin who has been in an all-out war with Jack since the first season of the series.
"If given a Season 4 — knock wood — we wrap up actually what started as them being kidnapped, the introduction of Calvin and Jimmy [Ian Tracey]," Virgin River showrunner Sue Tenney told TV Line. "Calvin and Jimmy and the failed raid in Season 2 and him getting shot all intersect with all the rest of it." Interestingly enough, she also added, "the audience will be genuinely surprised at who's behind all of it."
Here's to crossing our fingers that we won't have to wait until the Virgin River Season 4 finale to learn who pulled the trigger.