'Virgin River': Will Connie Be Able to Protect Christopher?
Virgin River has delighted Netflix fans since it first debuted in 2019. The drama series chronicles the small town of Virgin River and the people that live there. Though most of the series centers on the romance between Mel (Alexandra Breckenridge), a nurse from Los Angeles, and Jack (Martin Henderson), the town's bar owner, other characters also have major storylines.
In seasons 1 and 2 we watched the slow burn between Paige Lassiter (Lexa Doig), the town's baker, and the town's chef, Preacher (Colin Lawrence). However, we learned that Paige was in hiding with her son Christopher (Chase Petriw), from her abusive ex. At the end of season 2, we watched Paige accidentally kill her ex-husband after enduring another attack from him. She called Preacher to help her cover the crime, eventually fleeing Virgin River and leaving Christopher in Preacher care.
In season 3, we watched Preacher with the help of Connie (Nicola Cavendish), look after the young boy. Now, that Paige's dead husband's brother Vince (Ian Tracey) has come to town and Preacher has been lured away, Connie might not be able to protect Christopher.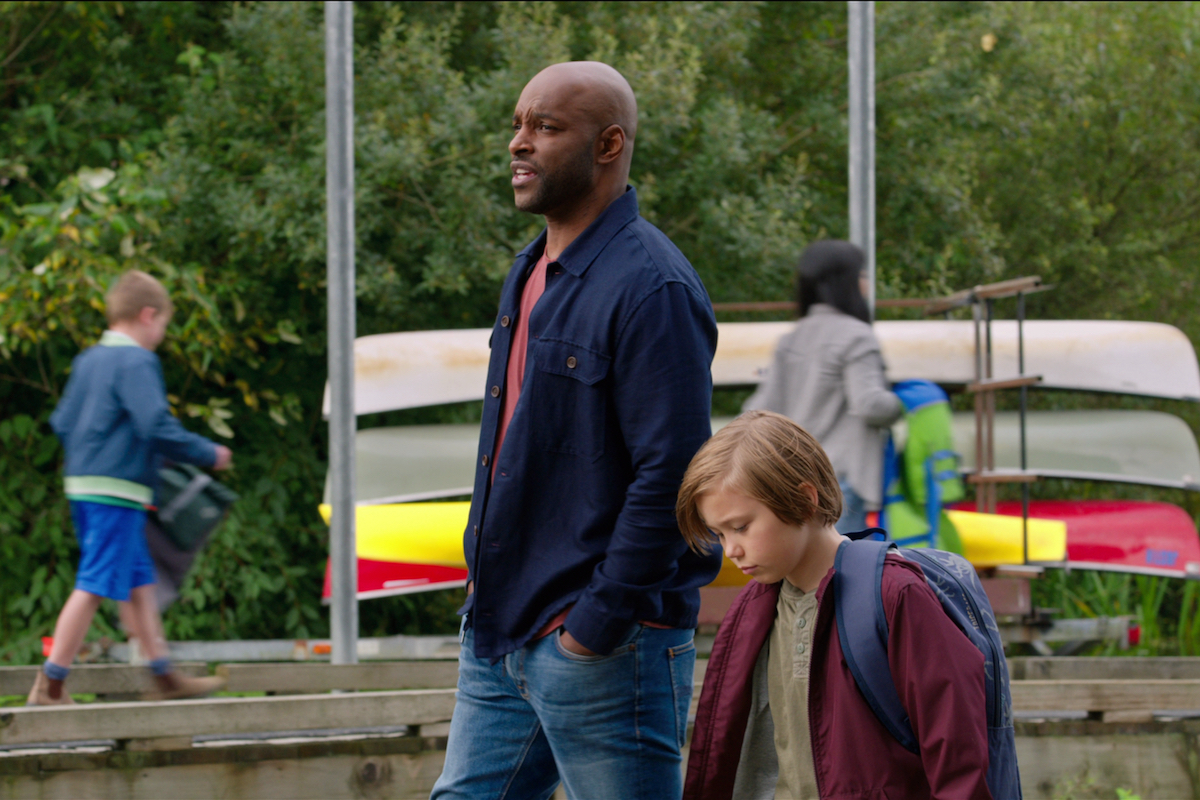 RELATED: 'Virgin River': Jack Might Not Be the Father of Charmaine's Babies
What happened to Connie in 'Virgin River' Season 3
Strict and no-nonsense, Connie has been a pillar in Virgin River for years. As the town's general store owner, she's found herself entangled in some drama upon the arrival of her wild-child niece Lizzie (Sarah Dugdale) from LA. Though Connie tries to restrict Lizzie, especially after she started dating, Ricky (Grayson Gurnsey) it didn't really work.
Instead, Connie found herself taking over Paige's abandoned bakery truck and lending a helping hand to Preacher when it came to raising Christopher.
At the end of season 3, fans watched an unsuspecting Christopher and Connie return to Preacher's dark home only to encounter, Vince waiting for them. As we know Preacher had been lured away by Paige's supposed friend Sally (Jana Benoit) who drugged him and left him for dead in the woods.
RELATED: 'Virgin River': Fans Might Not Find out Who Shot Jack for a Long Time
Connie might not be able to protect Christopher from Vince
Though Connie is sharp and quick, the middle-aged woman might not be a match for the burly Vince, especially when it comes to protecting Christopher. However, a clip from season 4 may prove that Connie gets away from Vince unscathed.
In a clip posted to the Virgin River official Instagram, Breckenridge waves and speaks to the camera. "Hey everybody out there in the internet land, she says. "We're out here doing season four of Virgin River." The camera then pans across her castmates including Cavendish. However, Petriw is nowhere to be found.
This could be due to laws surrounding child labor, or it could prove that Vince is successful in kidnapping Christopher. It's also interesting to note that Lawrence is also missing from the scene, but we know that he has been filming season 4.
Paige could return in 'Virgin River' Season 4
With Preacher indisposed and if Connie is unable to protect Christopher from Vince, the young boy's kidnapping could lure Paige out of hiding.
Some Virgin River fans have speculated that Vince caught up to Paige and now she's dead. However, other fans are convinced that she's alive based on what has happened to Preacher. According to a Virgin River fan theory from Pure Wow, drugging Preacher and leaving him in the woods was just a distraction. It will allow Vince to kidnap Christopher while the townspeople are focusing on finding Preacher. Moreover, the young boy's kidnapping could also lure Paige out of hiding.
We will have to see what happened when Virgin River returns to Netflix for season 4 in 2022.