'Virgin River': Did Brady Shoot Jack?
'Virgin River' Season 3 is set to premiere soon and it looks like Jack has recovered from being shot. But fans have yet to determine the shooter. Did Brady shoot Jack?
Virgin River fans have been delighted by the drama series since it first debuted in 2019. Based on the books by Robyn Carr, Netflix's Virgin River follows Mel Monroe (Alexandra Breckenridge), a nurse who leaves her hometown in bustling LA for a new start in the small town of Virgin River.
Mel doesn't expect to fall for the town's bar owner, Jack Sheridan (Martin Henderson), nor does she expect to encounter any of the drama or danger brewing in the town. The season two finale ended with Jack being shot in his bar, and now fans are scrambling for answers.
Some Virgin River fans believe that Jack's former friend Brady (Benjamin Hollingsworth) may be behind the attack.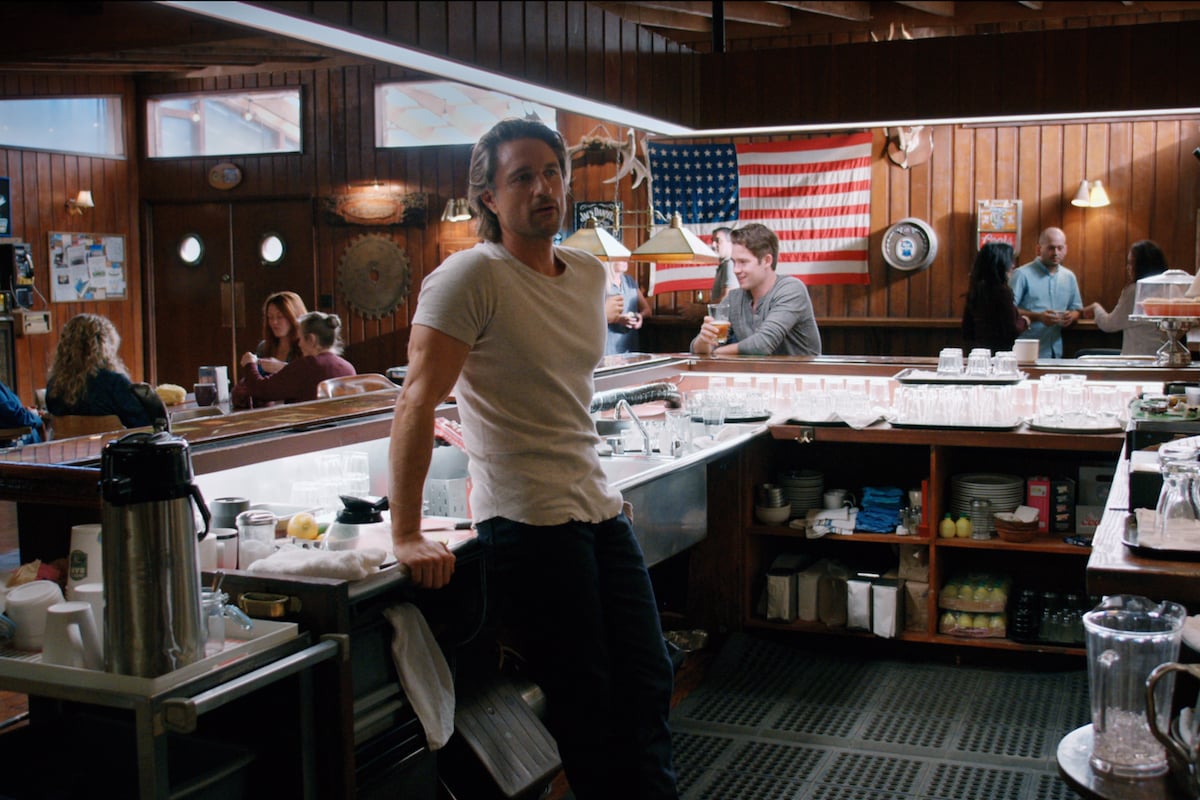 When will 'Virgin River' season 3 premiere?
Fans won't have to wait long for new episodes of Virgin River. Netflix has announced that Season 3 of the show will debut on July 9. The description for the new season reads, "In Virgin River season three, we've got even more drama in store for our beloved characters. Highlights include a funeral, a fire, a divorce, a hurricane, and a new romance, in a twist-packed season that'll keep fans on the edge of their seats."
Luckily, it looks like Jack survived being shot which is what fans were waiting to to learn.
Did Brady shoot Jack in 'Virgin River'?
Though Jack has seemingly recovered from his gunshot wound, fans are desperate to know who the shooter was. In a clip from Season 3 of Virgin River, Brady can be seen speaking with his former boss Calvin (David Cubit), a volatile drug lord. In the clip it appears that Brady did have something to do with the shooting.
However, Hollingsworth isn't so certain. "I'm pretty sure Brady is on everyone's suspect list," Hollingsworth told TV Line. "I wouldn't be surprised if the fans are placing bets about who ended up shooting Jack — and I wonder what the over-under is on Brady. I don't believe he's someone that would do that, regardless of his state of mind. But it's impossible not to make him a suspect." 
We just hope that the third season of Virgin River will answer all of our questions.
Benjamin Hollingsworth says fans will see a softer side of Brady in Season 3 of 'Virgin River'
Despite being the number one suspect when it comes to the shooting of Jack, Hollingsworth says there is much more to Brady than it might appear on the surface. In fact, the actor has promised that fans will see a softer side of Brady when the series returns for Season 3.
"It's got to be tough to feel like an outsider in such a small town," Hollingsworth told TV Line. "But he's also been an outsider his whole life. His parents weren't really around when he was younger. His uncle raised him, and pretty much left him to his own devices. I think he's used to living on the fringe. He's also kind of like a stray dog. He can survive just about any situation. I think a lot of people in Virgin River underestimate him."
Somehow, we're not convinced Brady was responsible for Jack's injury.