'Virgin River': Doc and Hope Are Getting Married in Season 4 According to This Fan Clue
Netflix's Virgin River is a drama series that chronicles the lives of the residents of a small California town. The series mostly focuses on Mel Monroe's (Alexandra Breckenridge) romance with Jack Sheridan, but other characters are just as vital.
Hope McCrea (Annette O'Toole) is Virgin River's mayor. She is in an estranged marriage with the town's doctor Vernon "Doc" Mullins (Tim Matheson). Now fans are convinced that Hope will return in season 4. They are also hoping we will get to see her romance with Doc blossom.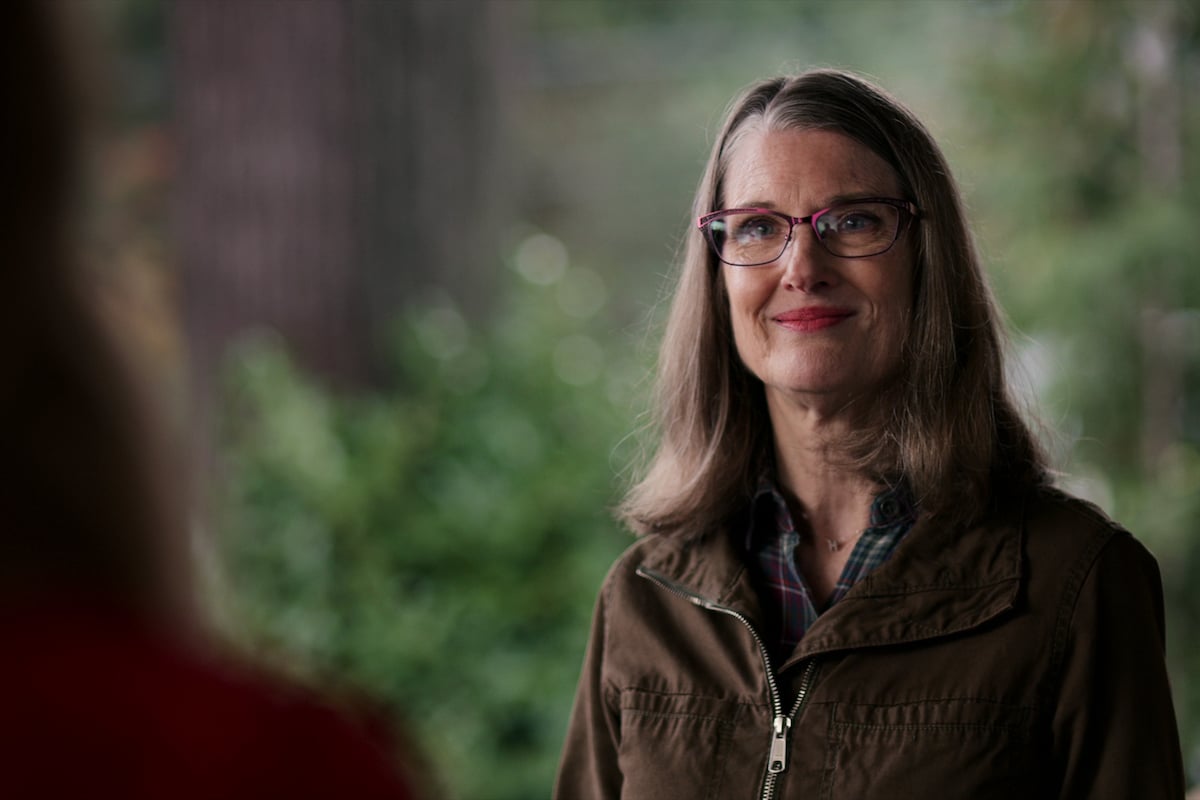 Hope will return to 'Virgin River' in Season 4
Virgin River fans were alarmed in season 3 when Hope was mostly missing from the series. Though she was often mentioned on the show and seen through video calls, she was never present in the world of Virgin River. "That was a pandemic pivot," showrunner Sue Tenney told Entertainment Weekly. "We've worked very hard to make sure she was still very much in the show. If we have a fourth season, everyone is now vaccinated and the pandemic is not what it was. So, I would hope that we would have Annette back."
Netflix has renewed Virgin River for seasons 4 and 5 and it has been confirmed that O'Toole is back on set.
Fans are convinced Doc and Hope are getting married in Season 4
Fans were delighted when the official Virgin River Instagram account shared a behind-the-scenes clip from season 4. In the clip, Breckenridge waves and speaks to the camera. "Hey everybody out there in the internet land, she says. "We're out here doing season four of Virgin River." The camera then shows her castmates Benjamin Hollingsworth, who plays Brady, Tim Matheson, who plays Doc, Teryl Rothery, who portrays Muriel, and Sarah Dugdale, who plays Lizzie, Zibby Allen who portrays Brie, and of course O'Toole.
Since it appears they are all standing in a church, fans are speculating that this is Doc and Hope's wedding (or vowel renewal.)
Hope will form an unlikely friendship in season 4
If Doc and Hope to renew their vows at the end of season 4, they are going to have quite the journey to deal with. First and foremost, Hope will still be healing from the horrific car accident she was in at the end of season 3. The fourth season, it will focus on her recovery and being back in the mix in Virgin River. "We do move ahead," Tenney told EW. "To us, it's the recovery and what she's dealing with — a traumatic brain injury. In a hospital and going through recovery, that's not really where our show lives. But we're very committed to what the truth of something is, so we'll go to the edge of what's the best recovery for this. We always stick with the parameters, medically, but also we know at this point what we like to do, which are complicated emotionally drama-based stories."
Moreover, Hope is set to form a friendship with Muriel (Teryl Rothery) who was once her most fierce rival. "It starts as very antagonistic," Tenney said. "[But] in the slow burn category, you'll see moments coming up that are going to open up that relationship. [It's] fun taking enemies and making them friendly."