'Virgin River': Doc Could Be Done Working at the Clinic for Good
The fourth season of Virgin River is headed to Netflix sometime this year. The TV drama follows Mel Monroe (Alexandra Breckenridge), a nurse and midwife from Los Angeles who moves to Virgin River for a fresh start. Amid her healing, Mel begins working for the town's doctor, Vernon "Doc" Mullins (Tim Matheson). Though the pair have a rocky start, they eventually become a team.
However, over the course of the first three seasons, Doc's health has deteriorated. Will he leave the clinic for good in season 4?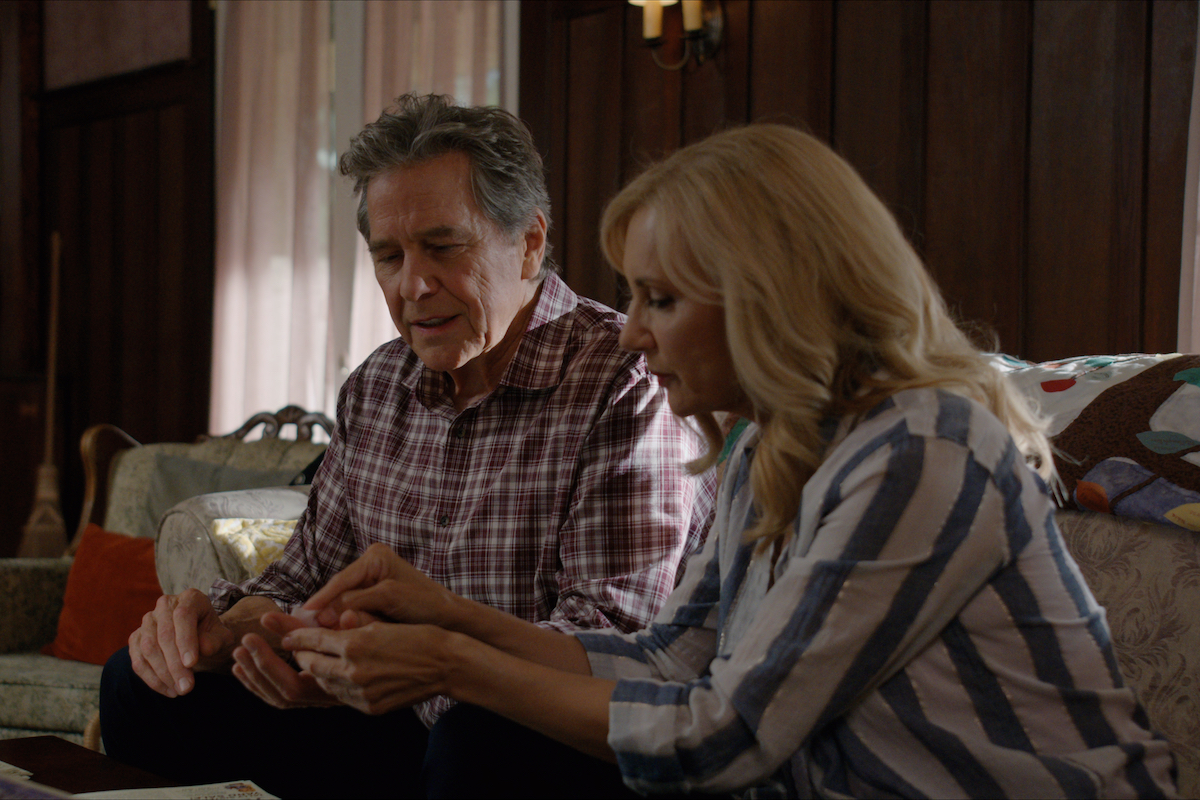 RELATED: 'Virgin River': Jack Might Not Be the Father of Charmaine's Babies
Doc has been hiding a dark secret on 'Virgin River'
At the end of season 3, a young man named Denny Cutler (Kai Bradberry) showed up at Jack's (Mark Sheridan) bar claiming that he was Doc's grandson. Since Doc and his ex-wife, Hope (Annette O'Toole) don't have any children as far as we know, this was a major shock to fans. "He shows up in Virgin River to forge a connection with the grandfather he just recently learned about," Denny's character description reads via TV Line. "But Denny comes bearing a dark secret."
Virgin River showrunner Sue Tenney explained that there is a reason why Doc's backstory has been shrouded in mystery. "We haven't really dealt with Doc's past," Tenney told  TV Line. "We've only talked about his medical background. All of your questions [about Doc] will be answered in Season 4. It's a really interesting addition, another outsider in Virgin River. He's carrying a secret that will come out [if the show is renewed for] Season 4. It'll be interesting to see. It's worth the wait!"
Doc could be finished working at the clinic for good
In addition to Doc's secret grandson, fans are also increasingly concerned about his health. In season 2, he was diagnosed with an illness that leads to blindness. At the end of season 3, he revealed his health condition to Mel but he has yet to confide in Hope. Now a new doctor is headed to the clinic.
The Bold Type's Mark Ghanimé will also be joining season 4 as Dr. Cameron Hayek. According to his official character description, Dr. Hayek is a "dashing new physician. Armed with eye-catching good looks, a razor-sharp intellect, and a smile that could light up the world, Cameron makes an immediate splash in town — especially with the ladies of Virgin River."
When asked flat out if Doc would be retiring in season 4, Tenny told TV Insider, "a surprise at the beginning of Season 4 that will address the question that you're asking."
Will Doc and Hope get married in 'Virgin River' Season 4?
Fans were delighted when the official Virgin River Instagram account shared a behind-the-scenes clip from season 4. In the clip, Breckenridge waves and speaks to the camera. "Hey everybody out there in the internet land, she says. "We're out here doing season four of Virgin River." The camera then shows her castmates Benjamin Hollingsworth, who plays Brady, Tim Matheson, who plays Doc, Teryl Rothery, who portrays Muriel, and Sarah Dugdale, who plays Lizzie, Zibby Allen who portrays Brie, and of course O'Toole.
Since it appears they are all standing in a church, fans are speculating that Doc and Hope are finally going to tie the knot this season. Fans were also thrilled to see O'Toole back on set since she was mostly absent in season 3 amid the coronavirus (COVID-19) pandemic.
RELATED: 'Virgin River': Why Are so Many Characters From Robyn Carr's Books Missing From the Show?