'Virgin River': Fans Are Concerned About Doc's Health Because of a New Cast Member
Netflix has finally renewed the romantic drama series Virgin River for seasons 4 and 5. The TV show follows Mel Monroe (Alexandra Breckenridge), a nurse and midwife from Los Angeles who moves to Virgin River for a fresh start. Amid her healing Mel begins working for the town's doctor, Vernon "Doc" Mullins (Tim Matheson). Though the pair have a rocky start, they eventually form an affection for one another.
Now fans are concerned about Doc's health because of an incoming cast member.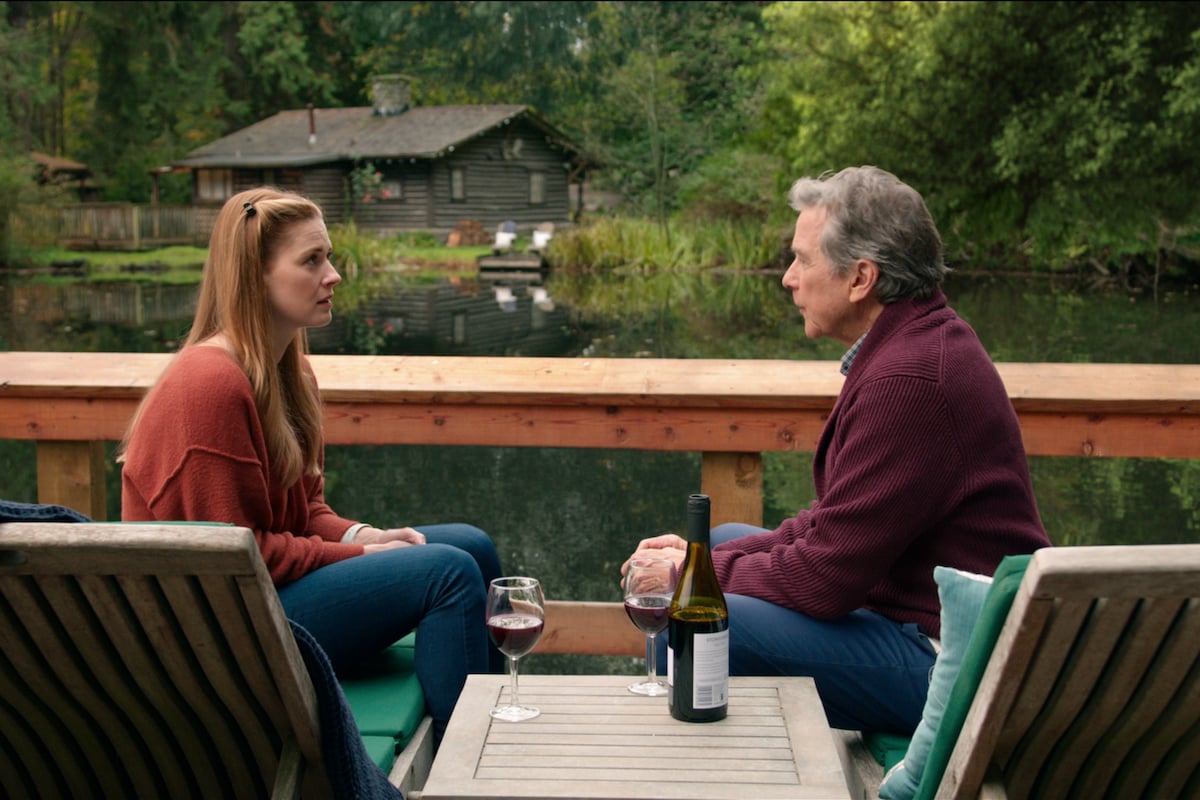 Doc is hiding a major secret on 'Virgin River'
From the moment that Mel was introduced to Doc in season 1, it was clear that he wasn't the most transparent or vulnerable person. In fact, fans didn't even know that Doc and Hope (Annette O'Toole) were estranged spouses. At the end of season 3, a young man named Denny Cutler (Kai Bradberry) showed up at Jack's (Mark Sheridan) diner claiming that he was Doc's grandson. "He shows up in Virgin River to forge a connection with the grandfather he just recently learned about," his character description reads via TV Line. "But Denny comes bearing a dark secret."
Virgin River showrunner Sue Tenney explained there is a lot that fans don't know about Doc. "We haven't really dealt with Doc's past," Tenney told  TV Line. "We've only talked about his medical background. All of your questions [about Doc] will be answered in Season 4. It's a really interesting addition, another outsider in Virgin River. He's carrying a secret that will come out [if the show is renewed for] Season 4. It'll be interesting to see. It's worth the wait!"
It looks like Doc hasn't been transparent with anyone about his life, including Hope.
Fans are concerned about Doc's heath in season 4
In addition to Doc's secret grandson, fans are also increasingly concerned about his health. As was revealed in season 2, Doc has a deteriorating health condition that will slowly cause blindness. At the end of season 4, he revealed his health condition to Mel. Later he explained that he wanted to bring in a new doctor to assist at the clinic.
For season 4,  The Bold Type's Mark Ghanimé will also be joining the series. Ghanimé will potray Dr. Cameron Hayek. According to his official character description, Dr. Hayek is a  "dashing new physician. Armed with eye-catching good looks, a razor-sharp intellect, and a smile that could light up the world, Cameron makes an immediate splash in town — especially with the ladies of Virgin River."
The official Virgin River Instagram shared a video of the actor dancing with Breckenridge to Montell Jordan's "This How We Do It." They captioned the clip, "This is how we welcome Dr. Cameron Hayek to VR."
Though fans were pleased to see a new character in town, Dr. Hayek's appearance has fans concerned for Doc's health. One fan said, "Protect Vernon at all costs tho."
When will 'Virgin River' Season 4 debut?
According to Netflix Life, season 4 began filming in July 2021. It is expected to conclude in November 2021, just before the Thanksgiving holiday. This means that it's likely that the new series will debut in late spring or early summer 2022. After all, there is usually a six-month gap between post-production and premieres for Netflix shows.
Still, there is some good news, season 4 is expected to have more episodes than past seasons. Typically, Virgin River has had 10 episodes per season. However, season 4 is slated to have 12. Ben Hollingsworth who portrays Dan Brady and Colin Lawrence who portrays John "Preacher" Middleton shared the news on Instagram. "So excited to share with you that our little show has been picked up for two seasons!!!! Thank you all for being the best fans ever!!!!!" Lawrence captioned his post.