'Virgin River': Fans Are Convinced Mel Will Deal With a Major Health Scare in Season 4
Fans are gearing up for the return of 'Virgin River' now that filming for season 4 is nearly complete. But will Mel have a health scare?
Season 4 of Virgin River is in its final days of filming. As a result, fans are already talking about what they want to see next. The Netflix drama series follows Mel Monroe (Alexandra Breckenridge). After a series of tragic life events, Mel leaves Los Angeles for a fresh start in Virgin River. Though the nurse moves to the small town to heal from her past, what she doesn't expect is to fall for Jack Sheridan (Martin Henderson). Jack is a former Marine who owns the town's bar.
With a new pregnancy and the impending birth of Jack's twins with his ex-girlfriend, the couple is in for a whirlwind of drama in season 4. In fact, fans believe a health scare is on the horizon for Mel.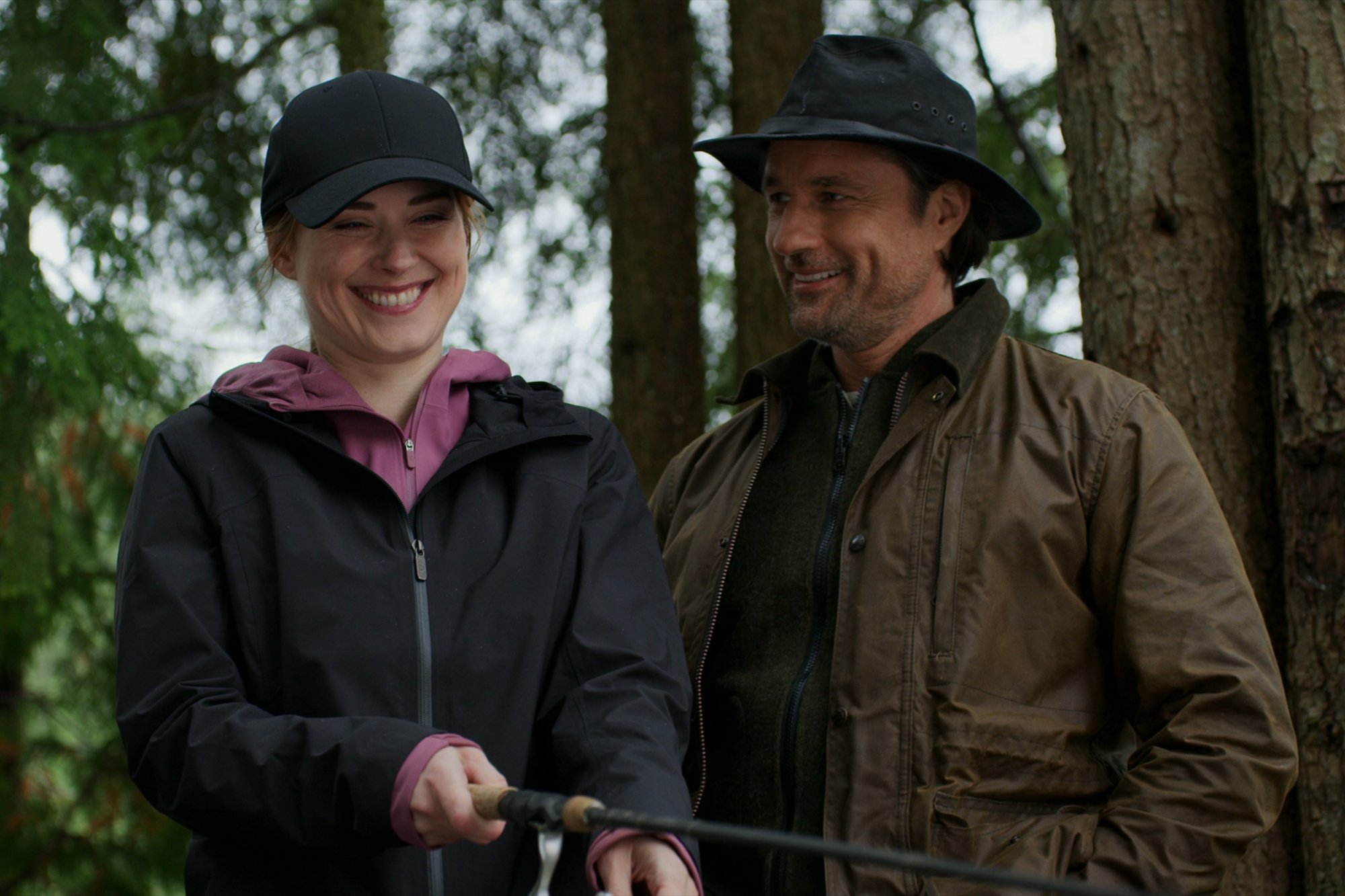 Inside 'Virgin River' Season 4
The Virgin River Season 3 finale ended with a series of bombshells. Brady (Ben Hollingsworth) was arrested for allegedly shooting Jack. Charmaine (Lauren Hammersley), married her controlling new boyfriend, Todd (Patrick Patrick Sabongui), and Mel revealed her pregnancy to Jack. She also explained that though she was pregnant she wasn't sure he is the father.
The fourth season of Virgin River is expected to pick up where last season ended. This time there are also two new characters stepping onto the scene. Mark Ghanimé is set to star as Dr. Cameron Hayek. According to his character description, he is a "dashing new physician. Armed with eye-catching good looks, a razor-sharp intellect, and a smile that could light up the world, Cameron makes an immediate splash in town — especially with the ladies of Virgin River."
Also, Kai Bradbury, who appeared at the end of season 3 will portray Doc's (Tim Matheson) long-lost grandson Denny Cutler. He is set to expand his role. "He shows up in Virgin River to forge a connection with the grandfather he just recently learned about," his character description reads via TV Line. "But Denny comes bearing a dark secret."
Fans are convinced Mel will have a major health scare in 'Virgin River' Season 4
While Virgin River fans are anticipating secrets from Doc's past to be revealed, they are also convinced that the arrival of Dr. Cameron Hayek could signal a health scare for Mel. "I wonder if Mel is going to encounter some sort of life-threatening health issue," one Redditor asked via Express. "The foreshadowing being at the end of season three, when Jack compared his feelings for her to how Doc felt about Hope in the hospital."
Another fan added that though it's certainly a possibility, they hoped Mel would have a safe and healthy pregnancy. "Ohh I could totally see that! I hope they give her a break though because she's had so many health concerns already," they said.
Will Mel and Jack break up in season 4?
Health scare or not, things are looking rather rocky between Mel and Jack. There are even some clues that they might split up. Breckenridge explained challenging it's going to be for the characters.  "If it's not Jack's baby, Jack and Mel are naturally going to have some tough times ahead," the actor told E! News via Hello! "It would be immensely difficult. That would be extremely challenging, especially for Jack. If he's gonna stick around, if he's devoted to Mel, that's gonna be hard to have a baby that's her dead husband's baby. That's just, like, asking a lot."
Filming for Virgin River Season 4 is slated to end this month. This likely means we will learn what happens next in spring 2022.