'Virgin River': Fans Are Convinced That Todd Shot Jack
Virgin River anchors around two central characters, Mel Monroe (Alexandra Breckenridge) a newcomer in Virgin River who leaves behind her life in Los Angeles to become the town's nurse and midwife. Then there is Jack Sheridan (Martin Henderson), the ever-so-serious former Marine who owns the town's bar.
Though the two appear to be destined for each other from the moment they lock eyes in the first season of the series, their romance is not without its complications. When Virgin River first introduces Jack, he's in a long-term relationship with Charmaine Roberts (Lauren Hammersley), a hairstylist from the town of Clear River. While Charmaine sees their relationship as serious, Jack only sees it as a long-drawn-out causal fling.
Conflict arises when Jack breaks things off with Charmaine for Mel and she later discovers that she's pregnant with his unborn twins. After nursing her broken heart, Charmaine seems to have found love again with a hot shot lawyer named Todd (Patrick Sabongui) who has swept her off her feet, but many fans things there is a dark side of the attorney.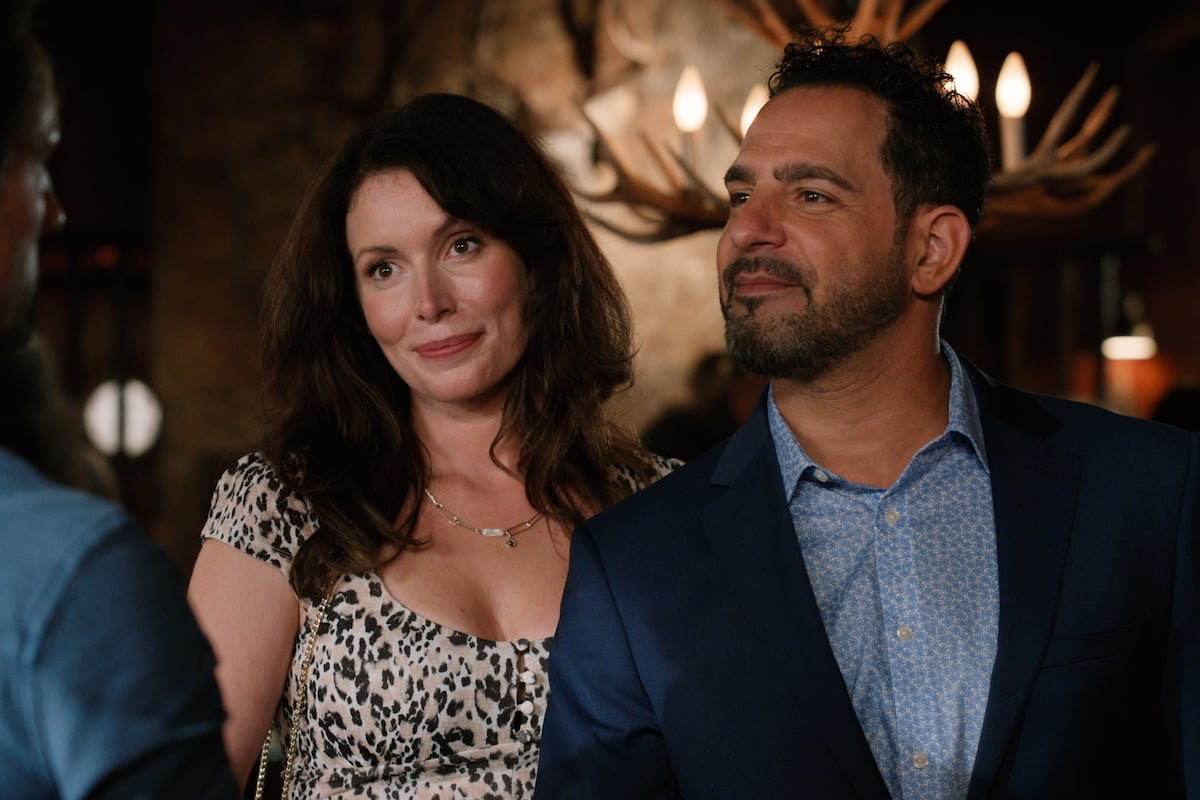 RELATED: 'Virgin River': Why Are so Many Characters From Robyn Carr's Books Missing From the Show?
Who is Todd on 'Virgin River'?
For the first two seasons of Virgin River, Charmaine was completely hung up with Jack, making snide comments toward Mel whenever she was present. All of that changed in the Virgin River Season 3 premiere when she appeared on Todd's arm with a shiny new engagement ring on her finger.
While it appears at first that Charmaine may have found her happily ever after (though it was a very quick romance), Todd's arrogant and pompous attitude soon raises eyebrows. Fans were further alarmed as the season pressed forward as Todd slowly began to isolate Charmaine, convincing her to try and get Jack to turn over his parental rights to the twins, moving her out of Clear River without consulting her, and forcing her to get rid of her beloved dog. Now, fans believe he also shot Jack.
RELATED: 'Virgin River': Jack Might Not Be the Father of Charmaine's Babies
'Virgin River' fans are convinced Todd shot Jack
The more Virgin River reveals of Todd, the more awful he becomes. Now, fans are convinced he's the man who really shot Jack during the season two finale. The first inkling that something is amiss with Todd came when Charmaine first brought him to Jack's bar. Todd tells Mel that he and Charmaine met one month ago, but Charmaine quickly corrects him.
"It's more like three weeks," she says. That may not seem like a big deal, but Mel also reminds Jack to slow down since it's only been three weeks since the shooting. We're not sure of the exact motive Todd would have for shooting Jack except to have the children and Charmaine to himself, but his shady behavior indicates he could've played a role in the incident.
RELATED: 'Virgin River' Trailer: Mel's Ready to Start a Family, But Jack's Not So Sure
'Virgin River' will reveal who shot Jack in Season 4
Though the Virgin River writers initially planned on revealing the person who shot Jack at the end of season 3, they eventually chose to keep the mystery into the fourth season of the show. Though Netflix has not yet officially renewed Virgin River for season 4, we'd say that's inevitable at this point.
At the end of the third season of the series, Jack's former friend, Dan Brady (Benjamin Hollingsworth) is arrested for the shooting, but many viewers believe that would be too simple. In fact, Henderson explained that he knows the truth behind who pulled the trigger and that all would be revealed in due time.
"I know," he told Entertainment Weekly. "And the fact that I know makes me feel like the audience is going to find out. It would be unfair to the audience to not have that result. That would feel a little tacky to string them along and then keep it a mystery. There has to be a resolution, and obviously, it further complicates his relationship with Brady and it'll be nice to see some of that stuff resolved hopefully too, and maybe heal going forward."