'Virgin River': Fans Are Stunned by How Different Ricky Looks Since Season 1
Based on the beloved book series by Robyn Carr, Netflix's Virgin River is one of the most talked-about shows on the streaming service. The series follows Mel Monroe (Alexandra Breckenridge), a nurse who relocates from Los Angeles to the small town. Mel finds herself falling for Jack Sheridan (Martin Henderson), the town's bar owner.
However, other characters are equally important in the series. That includes Ricky (Grayson Gurnsey), the shy young man who works at Jack's Bar. In fact, fans can't get over how different Ricky looks since season 1.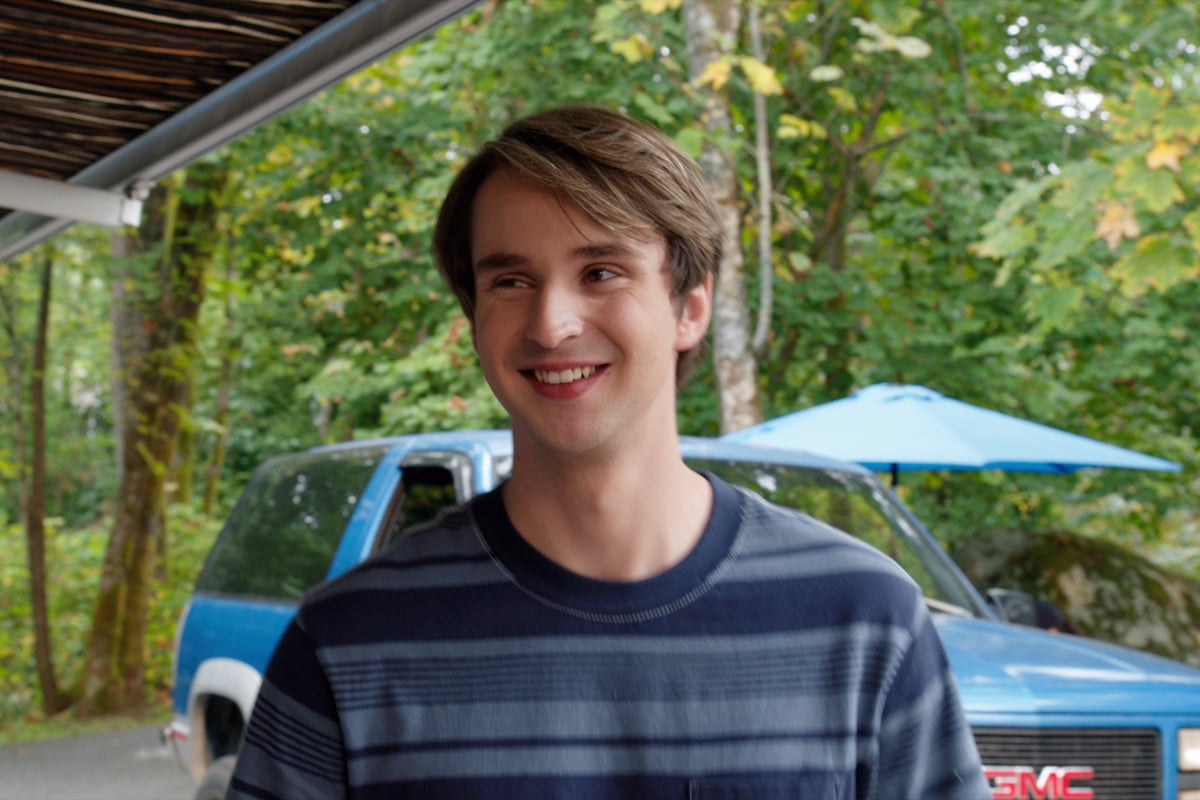 RELATED: 'Virgin River': Fans Might Not Find out Who Shot Jack for a Long Time
'Virgin River' fans are stunned by how different Ricky looks from season 1 until now
On Nov. 16, the Virgin River official Instagram account shared a slideshow of all the male actors on the show. "BTS with the guys," the caption read.
Though all of our favs were there, fans were stunned by Gurnsey's Ricky.  "Omg… is that Ricky? He has grown up lots lol!" one fan exclaimed. Another added, "I didn't recognize Ricky in the first pic!" A third fan said, "Ricky!!!!"
Virgin River fans have watched Gurnsey grow up on their TV screens. He was just 18 when season 1 of the show debuted, and now he's 21. His character Ricky has also had to make some tough choices throughout the series, and season 4 likely won't be any different.
Will Ricky and Lizzie get back together?
RELATED: 'Virgin River': Jack Might Not Be the Father of Charmaine's Babies
Fans enjoyed watching the romance between the reserved Ricky and outgoing Lizzie (Sarah Dugdale) blossom even when Lizzie's aunt, Connie (Nicola Cavendish), strongly opposed the romance. All appeared to be going well between the young lovebirds until Lizzie brought up moving in together and taking a vacation. After causing chaos and confusion in their relationship, Ricky revealed that he had no plans of going to community college. Instead, he had secretly enlisted in the Marines. 
Horrified by the lies, Lizzie pulled the plug on the relationship. However, Gurnsey says he hopes the two can work things out. "I do hope they get back together, but on mutual terms where she has forgiven him, and he has learned his lesson — not out of shame or guilt, but out of a genuine understanding of her feelings," he told TV Line. "That was Ricky's whole problem this season. He understood that he messed up, but he would never really take it to heart. That's what he needs to learn if he wants to get back together with her — he needs to understand her feelings."
If they do get back together, Lizzie will have to see some major growth from Ricky.
What is the release date for 'Virgin River' Season 4?
Fans were delighted in September 2021, when Netflix announced it renewed Virgin River for seasons 4 and 5. Moreover, season 4 will be much larger with 12 episodes instead of 10. However, Netflix has not yet announced a release date for the forthcoming season.
Filming only recently wrapped, and typically it takes Netflix at least six months to move through post-production. This means that season 4 of Virgin River likely won't be released until at least mid-2022.
RELATED: 'Virgin River': Fans Are Convinced Paige Is Already Dead