'Virgin River': Fans Aren't Sure Jack and Mel Will Make It
'Virgin River' fans want Jack and Mel to end up together — but they don't know if it will last.
Virgin River is a Netflix show with quite a large fan base. What makes viewers keep coming back to the show is the romance between two lead characters: Jack and Mel. Like any good romance, the fate of the duo is up in the air as each episode brings them new twists and turns to deal with.
But will they ultimately make it? Fans of the show aren't exactly sure whether they'll end up together or apart. Let's take a closer look at what some of them are saying about the star-crossed lovers.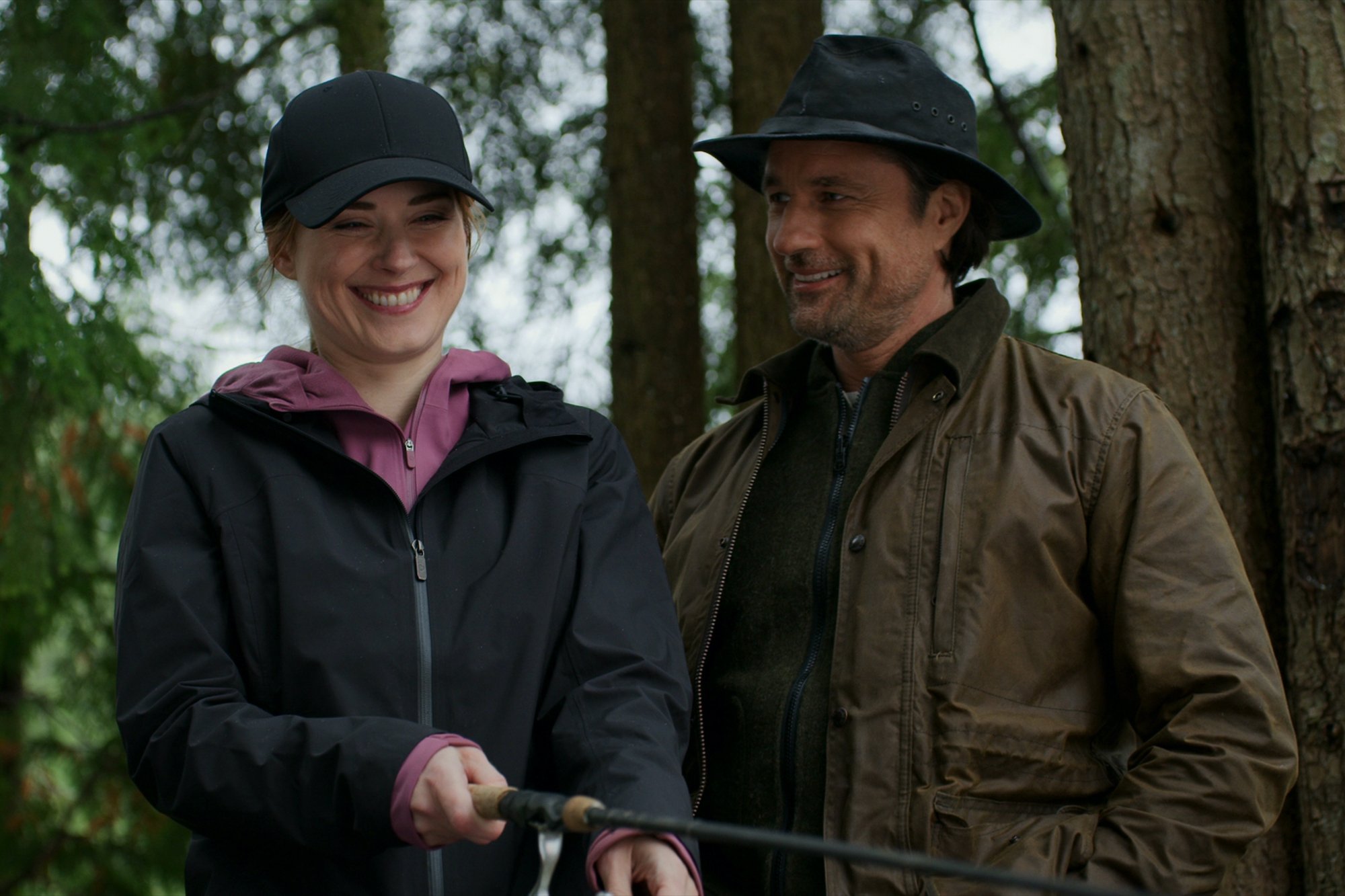 What is 'Virgin River' about? 
According to IMDb, Virgin River is about a woman named Melinda Monroe who lived in the bustling metropolis of Los Angeles. She's in an existential crisis when she realizes she needs a change in her life. When she sees a classified ad to serve as a nurse in a small, out-of-the-way California town, she takes it.
The town, named Virgin River, yields plenty of surprises, as she soon realizes that there's more to small-town life than what she initially bargained for. She has to do a bit of soul-searching before she can truly feel at home in this special place. In its third season on Netflix, the show has become incredibly popular. It's rated 7.5 stars out of a possible 10 by IMDb users. 
Jack and Mel's relationship
The show is a romance at heart, and driving the romance are the two main characters: Melinda (known as Mel) and Jack, her love interest. Their "will they or won't they?" chemistry is part of what makes the show great. According to TV Line, showrunner Sue Tenney said that she wants the pair to end up just as they did in the books: 
Ultimately, the way I look at the show is that we're going to get as many seasons as we get. And when we get to that last season, we want them to be where [book author Robyn Carr] has them.
The couple ends up together in the books, but that doesn't mean they have to have the exact same path on the show. Some viewers see a potential rift coming down the line. What are Virgin River fans saying about the fate of Jack and Mel? 
'Virgin River' fans aren't sure Jack and Mel will make it
Virgin River fans took to Reddit to discuss the pair's relationship and whether they'd actually make it. They seemed torn – many spoke about both parties' baggage and how they could possibly recover from that. One poster summarized it best, citing the genre the show is in as evidence of why they will probably come out on the other end of this: 
The cardinal rule of the romance novel genre has the main protagonists overcoming and having a happy ending. So yeah, I'm sure they will.
However, since there are so many other good storylines in the books, I'm hoping that they and their "problems" don't dominate until the show either is canceled or is concluded. I know I want to see them happy as they are in the books, not just in time for the final episode if that makes sense.
So while the couple may end up together, getting there may be a tall mountain to climb. It leaves fans to wonder: if they're not happy for the majority of the show, is it even worth it? It will all depend on how the rest of the series plays out, but one thing's for sure: fans aren't giving up hope on these two yet.