'Virgin River': Fans Are Confused by the Show's Timeline
Virgin River has dominated the TV streaming charts since it first debuted on Netflix. Based on the book series by Robyn Carr, Virgin River is set in a picturesque small town and follows Mel Monroe (Alexandra Breckenridge), a nurse who leaves behind her life in Los Angeles for a fresh start in Virgin River.
Upon her arrival, Mel finds herself enraptured with retired Marine, Jack Sheridan (Martin Henderson), who also owns the town's bar. However, their romance is not straightforward. Jack is initially in a relationship with a hairstylist named Charmaine (Lauren Hammersley) and Mel is trying to get over some devastating life events.
Virgin River also centers a ton of other characters in the town. However, the show's timeline has continued to confuse loyal fans.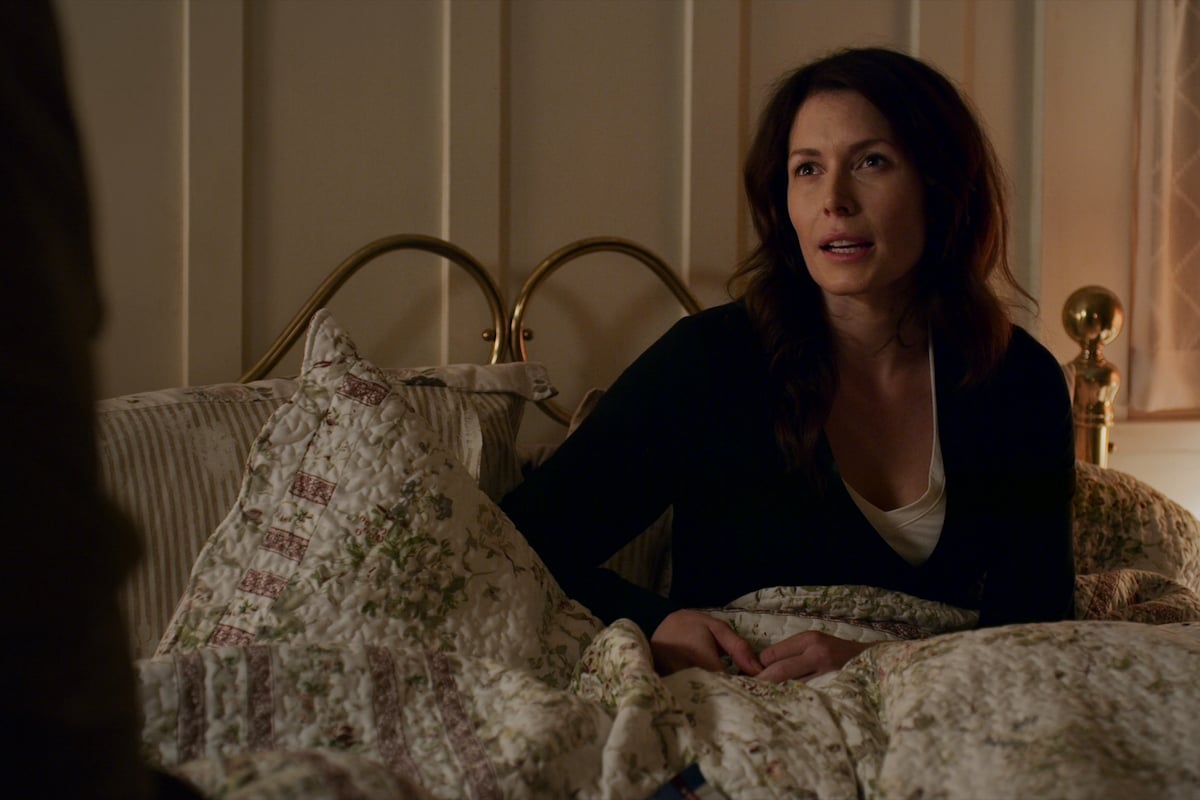 'Virgin River' fans don't understand how Charmaine is still pregnant on the series
In the days following their breakup, Jack was stunned when Charmaine revealed to him that she was pregnant. This put a huge wrench in the former Marine's pursuit of Mel, and later, he and Charmaine discovered that she was carrying twins. Since Charmaine's pregnancy revelation came at the end of season 1, and she was pregnant over the duration of season 2 and season 3, Virgin River fans are floored that not only is she still pregnant, she's also not showing at all.
"Getting caught up on Virgin River season 3…. and Charmaine is STILL pregnant," one person tweeted. Another added,  "This is a very random, local niche tweet but is there a worse character than Charmaine from Virgin River. Forever jarring. Also, how has she been pregnant for three seasons and we ain't seen a bump?????"
We do know for a fact that Charmaine is pregnant because of the ultrasounds that Mel was able to do on her, but at this point, the Virgin River timeline makes no sense.
'Virgin River' fans are confused by the show's timeline
As much as fans are enjoying the series, there is some major concern about the timeline of the series. One Redditor suggested that each season represents just one month in the show's universe. However, that doesn't really add up. When Mel returns to Virgin River in season 2, she explained that she's been in LA for a couple of weeks to sort through her feelings.
Later in season 3, we learn that it's been exactly three weeks since Jack was shot and left at his bar. If we go by this timeline, it means that only four months have passed since Virgin River first debuted. It doesn't make sense that Jack would have healed so quickly. It's also strange that Charmaine would marry Todd (Patrick Sabongu) when she's only known him for three weeks.
"Only a few months have passed since the first episode," another Redditor added. "Which means that maybe by the end of the final season, Charmaine will have given birth and Mel might just be starting her 3rd trimester, Lilly's baby will have her first birthday party, and maybe, just maybe we'll even find out who shot Jack and what happened to Paige."
When will 'Virgin River' Season 4 debut?
The Virgin River Season 3 finale left us with so many unanswered questions. From Charmaine's shocking marriage to Mel's pregnancy and the paternity of her baby to Preacher (Colin Lawrence) being lured into the woods. Fans are desperate to know when Virgin River Season 4 will debut so this timeline can be ironed out.
Thus far, Netflix has not renewed the series publically. However, SpoilerTV reported via Express, that Virgin River Season 4 has begun filming in Vancouver and will end in November 2021. This means that the fourth season should debut in mid-2022.