'Virgin River': Fans Are Convinced That Jamie Is Working for Calvin
If you love romance novels then you will undoubtedly fall in love with Netflix's Virgin River. Set in a picturesque small town, the series has lovable characters, romance, drama, intrigue, and everything in between. Now that the series has been renewed for Season 3, fans are convinced one mysterious character is working for the show's antagonist.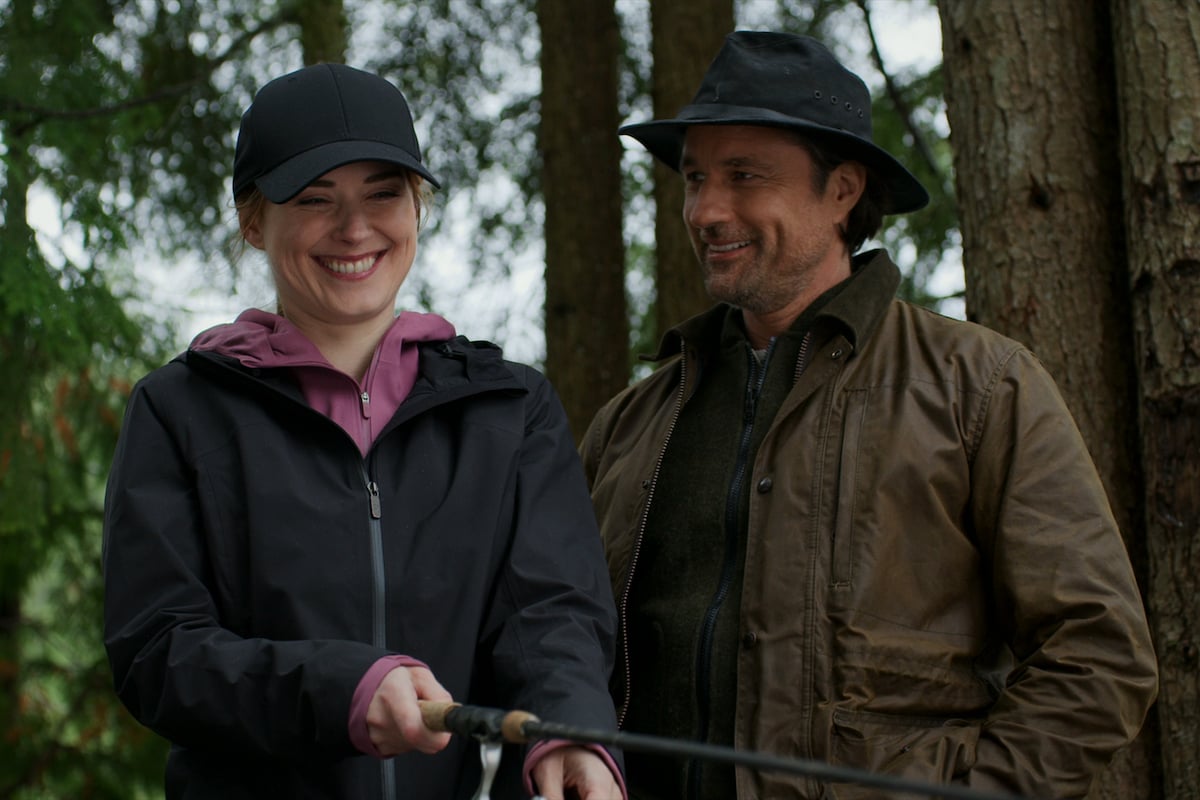 Inside Netflix's 'Virgin River'
Fans of romance have been absolutely loving Netflix's Virgin River. Based on the beloved novels, Virgin River follows LA nurse Mel Monroe (Alexandra Breckenridge) who escapes to Virgin River after a series of tragedies.
Adjusting to life in the small close-knit town is certainly a major change for Mel, especially when she meets Jack (Martin Henderson), the brooding army vet who owns the only bar in town.
As Mel tries to heal from her past, her connection with Jack and other things begin to interfere with what might be her second chance at happiness.
Fans can expect to see new characters in Season 3 of 'Virgin River'
Virgin River fans can rejoice that the series has already been renewed for Season 3. Since best-selling novelist Robyn Carr has written 21 novels in her Virgin River series, there is more than enough material to choose from.
Thus far, we don't know what Jack's fate is now that Mel has found him in the bar shot. However, Deadline's casting news has given us some details about what we can expect to see next.
They have reported that Grey's Anatomy's Zibby Allen will play Jack's sister Brie, who also happens to be a lawyer. Also, Stacey Farber has snagged a recurring role as Tara, Lilly's (Linda Boyd) oldest daughter who helps care for her baby sister, Chloe.
There's also so much more to come. "Ultimately, the way I look at the show is that we're going to get as many seasons as we get," showrunner Sue Tenney told  TVLine. "And when we get to that last season, we want them to be where [Robyn Carr] has them. "
'Virgin River' fans are convinced Jamie is working for Calvin
In the first and second seasons of Virgin River, Mel and Jack have had more than one terrifying run-in with Calvin (David Cubitt), the menacing drug kingpin who held Mel hostage and who seems to be the main suspect behind Jack's shooting in the Season 2 finale.
However, fans are now pointing toward another character who they believe is in cahoots with Calvin. In Season 2, Virgin River fans were introduced to Jamie (portrayed by Carmel Amit), a businesswoman from San Fransico who comes to town to convince Preacher (Colin Lawrence) to apply for a new chef's job at her restaurant.
Though Jamie seemed nice and welcoming, fans are convinced that she's actually working for Calvin. When Calvin had someone poison the food at Jack's Bar, getting dozens of people sick and shutting down Preacher's kitchen, Jamie was right there. Now that it appears Preacher is taking Jamie's offer, fans are even more convinced that something isn't right.