'Virgin River': Fans Discovered a Major Clue That Season 4 Is Already Filming
Virgin River, the drama series based on Robyn Carr's book of the same name, has become a fan favorite on Netflix. The series follows Melinda "Mel" Monroe (Alexandra Breckenridge), a nurse/midwife who leaves her life in Los Angeles for a fresh start in the Virgin River. As she settles into the small town, Mel falls for Jack Sheridan (Martin Sheridan), the town bar's stoic owner.
The series has been a rating bonanza for the streaming service but they have remained silent about renewing the series for season 4. However, eagle-eyed Virgin River fans have just uncovered a major clue that season 4 is already filming.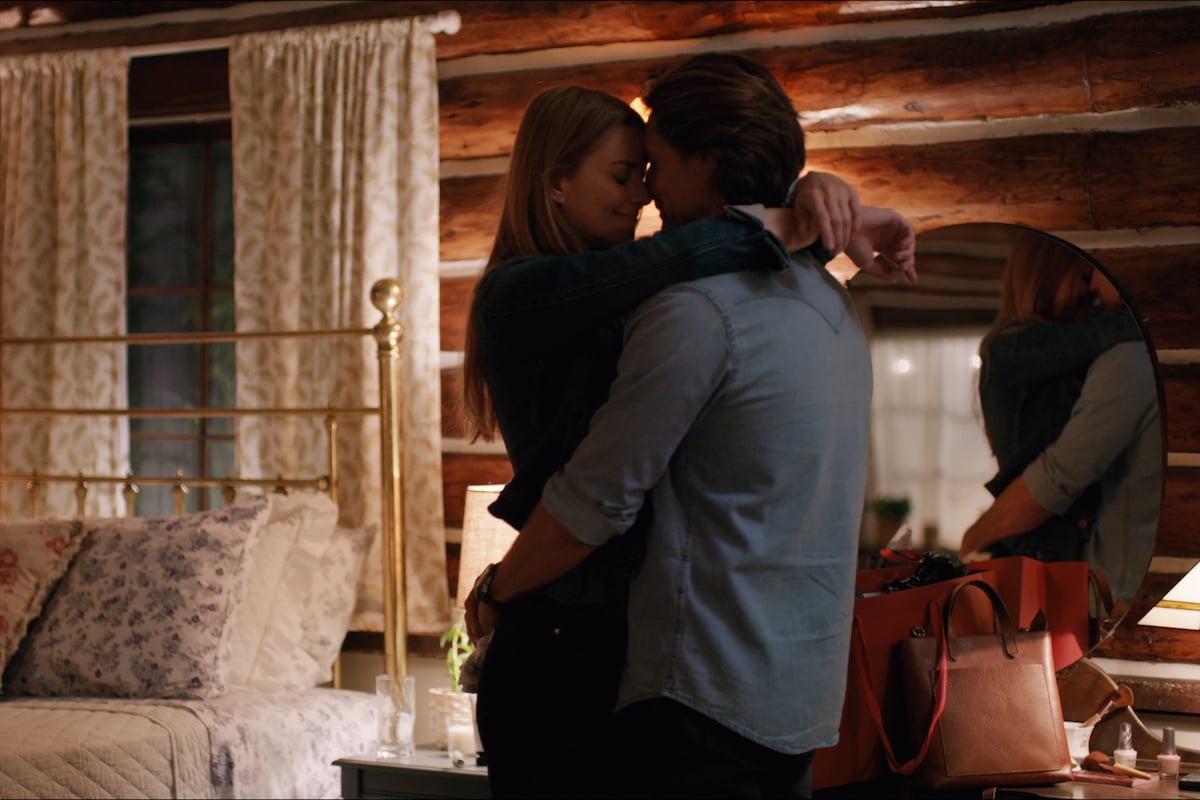 RELATED: 'Virgin River': Fans Might Not Find out Who Shot Jack for a Long Time
Why hasn't Netflix renewed 'Virgin River' for Season 4?
Virgin River has become one of Netflix's highest-rated series. Though the third season debuted in July, it still remains in Netflix's top 10 across the globe. However, the streaming service has not yet renewed the show for a fourth season, despite the fan frenzy and the slew of cliffhangers in the Virgin River Season 3 finale.
Yet, that doesn't mean season 4 isn't in the works. Netflix Life is reporting that the cast and crew have been filming new episodes since July 2021 and that production is slated to end in November 2021.
Also, Tim Matheson who portays Vernon "Doc" Mullins on the show also gave fans a major update on the new season. "Well, Netflix is quite quiet about all that [production updates] – I just hesitate to say anything that they might get upset [about]," Matheson told Radio Times via Hello! Magazine. "My understanding is that it will be like any day now."
RELATED: 'Virgin River': Jack Might Not Be the Father of Charmaine's Babies
A Vancouver bar just revealed a major clue that 'Virgin River' Season 4 is already filming
Now, fans have uncovered the biggest clue that filming for Virgin River Season 4 is already underway. Recently, the Instagram account for The Watershed Grill in North Vancouver, which is the location Virgin River uses for Jack's bar announced they would be closed for filming.
"A Shed Heads up that we will be closed Aug 17th & 18th for filming and we will re-open on Thursday the 19th at 2pm. We thank you in advance for your patience and understanding and we will see ya'll [sic] on Thursday!" they announced on their Instagram via Hello! Magazine.
Virgin River fans immediately flooded the message, causing The Watershed Grill to take down the post and replace it with one that said, "CLOSED FOR MAINTENANCE". However, Virgin River fans could see right through that.
RELATED: 'Virgin River': Why Are so Many Characters From Robyn Carr's Books Missing From the Show?
Will 'Virgin River' Season 4 be delayed?
It looks like the rumors are true and Virgin River has been filming since July 2021. If things continue going according to schedule the release date of Virgin River Season 4 would be around May 2022. Netflix typically has a six-month gap between the end of production and a show's release date.
However, there is a ton of uncertainly right now surrounding the coronavirus (COVID-19) pandemic that could potentially delay the release of season 4.
If things don't go according to plan and filming has to be halted for some reason, Virgin River Season 4 could be delayed until late summer or early fall 2022.