'Virgin River: Fans Don't Understand How Charmaine Is Still Pregnant
Netflix's Virgin River, the drama series based on Robyn Carr's beloved book series is a ratings monster on the streaming service. The series is set in a small town, has a Hallmark-like tone, and tethers between romance and drama. The series follows Mel Monroe (Alexandra Breckenridge), a nurse who relocates from Los Angeles to Virgin River and her romance with Jack Sheridan (Martin Henderson), the town's bar owner.
As much as fans are rooting for a happy ending between Mel and Jack, their relationship is not without its complications. Jack is expecting twins with her former girlfriend, Charmaine Roberts (Lauren Hammersly), and her new husband, Todd (Patrick Sabongui) is also giving very bad vibes.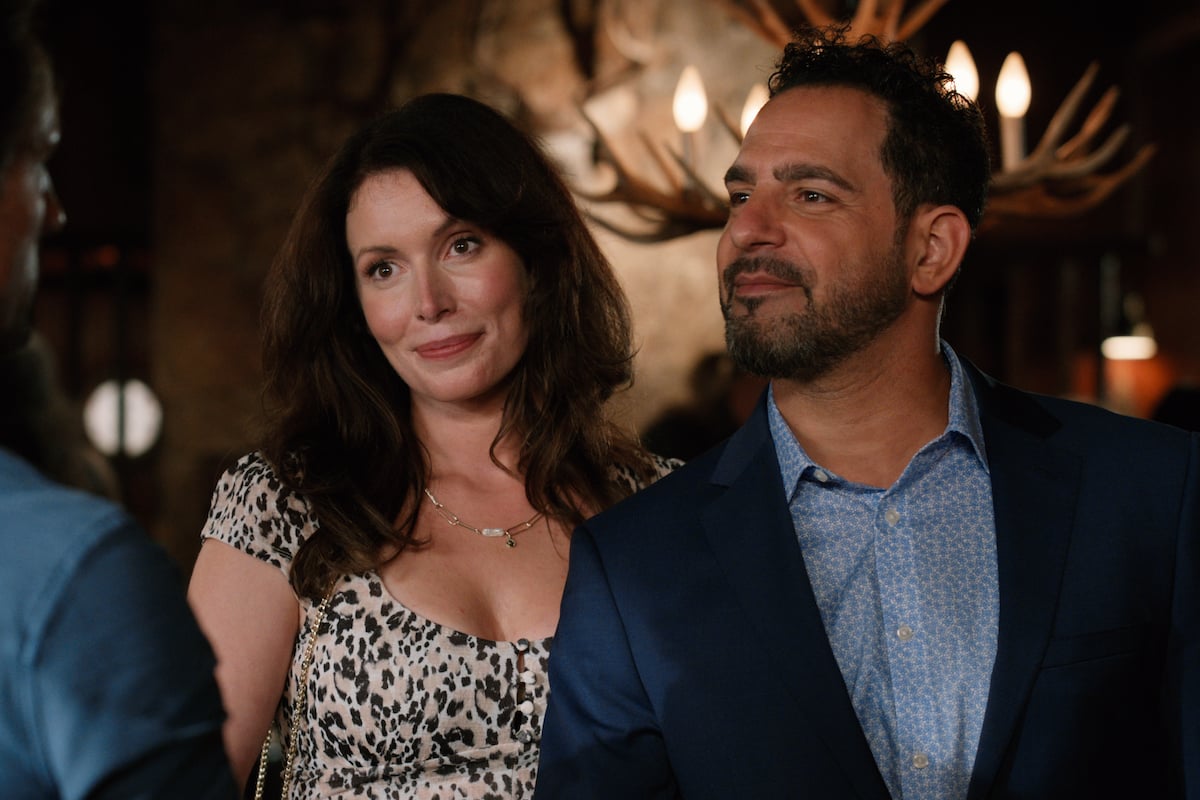 Is Jack the father of Charmaine's twins on 'Virgin River'?
After Mel revealed her pregnancy at the end of season 3, she also told Jack that she wasn't sure if he was the father of her baby. The paternity of Charmaine's twins is also being called into question. Some fans are speculating that like Mel, she also went through IVF, but kept it a secret as a way to tie herself to Jack. Other fans believe someone else is the father entirely — namely, Jack's former friend Brady (Ben Hollingsworth.)
"I don't think the babies are Jack's," a Redditor explained via Express. "Almost everything time there is a scene with Charmaine discussing her pregnancy, the immediate following scene is of Brady."
As much as fans want Jack to be free of Charmaine like he is in the books, fans also can't wrap their minds around this three-season pregnancy.
'Virgin River' fans don't understand how Charmaine is still pregnant
When Charmaine showed up with Todd on her arm during the Virgin River Season 3 premiere, many fans assumed that she'd finally given birth. However, after learning that there was only about a three-week time jump between seasons 2 and 3, it became clear that the hairstylist is still pregnant, but though she's been expecting since season 1 and is having twins, she's still not showing.
At this point, Virgin River fans have had enough. "Getting caught up on Virgin River season 3…. and Charmaine is STILL pregnant," one person tweeted. Another added,  "This is a very random, local niche tweet but is there a worse character than Charmaine from Virgin River. Forever jarring. Also, how has she been pregnant for three seasons and we ain't seen a bump?????"
We do know that Charmaine is actually pregnant since we've seen evidence of her children on an ultrasound. However, we have no clue how far along she is at this nor do we have any idea if Jack is actually the father of her twins.
Will Charmaine die in 'Virgin River' Season 4?
It's clear that Charmaine is more than a bit prickly, but Virgin River fans are now deeply concerned for her and her unborn children after the events of season 3. Not only is Todd rude and arrogant, as the season pressed on he was increasingly more controlling toward Charmaine, dictating where they would live, and convincing her to try and keep Jack out of the twins' lives.
Now Virgin River fans are nervous that she might die at the hands of Todd, or at the very least become gravely hurt. "Does anyone else get the vibe that this new lawyer husband is going to end up being super abusive?" one Redditor asked via Express. "This new guy is really controlling and manipulative already. He seems to be trying to isolate her as well by deciding they're moving to a town two hours away without consulting her. She seems conflicted at times, and it's the only time I truly feel bad for her. I think it's going to come out that after the babies arrive that he starts hitting her. Anyone else get that feeling?" 
With so much going on in Virgin River, from Mel's pregnancy to Brady's arrest, we hope to resolve the mystery of Charmaine and this pregnancy in the fourth season.