'Virgin River': Fans Hate This 1 Thing About the Show
Netflix fans have been absolutely flocking to the Hallmark-like drama series, Virgin River. Since the debut of the third season in July 2021, the series has stood at the top of the ratings chart. Set in a fictional small town in Northern California, the show centers on Virgin River newcomer, Melinda "Mel" Monroe (Alexandra Breckenridge), who moves to the town after leaving her life in Los Angeles behind.
Fans of the show have been invested in the romance between Mel and retired Marine turned bar owner, Jack Sheridan (Martin Sheridan). However, there is one aspect of the series that fans absolutely hate.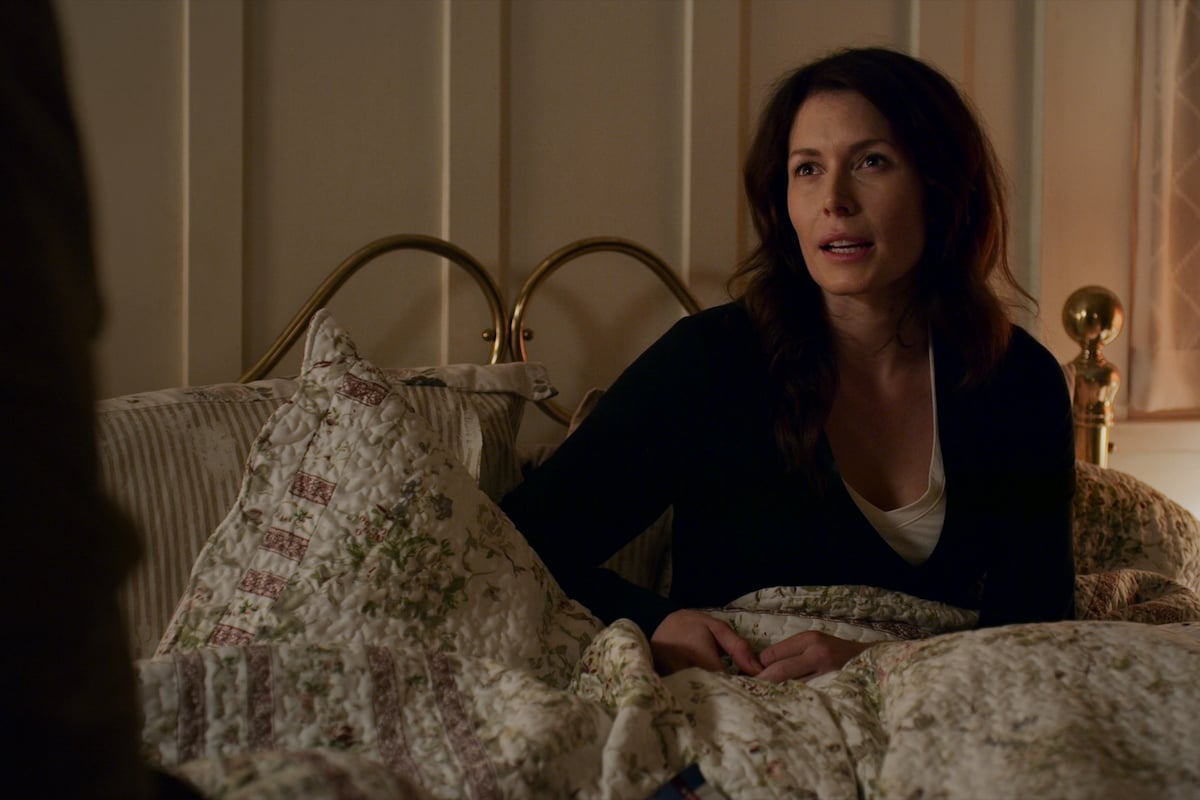 RELATED: 'Virgin River': Fans Might Not Find out Who Shot Jack for a Long Time
Is 'Virgin River' based on a true story?
Netflix's Virgin River is based on Robyn Carr's extensive book series of the same name. However, all of the characters in the books and in the TV show are fictional. "I have to remind them that it only exists in our hearts and minds," Carr told Entertainment Weekly.  However, that doesn't mean your real-life community can't have some elements of Virgin River.
"We can have that sense of community in our own neighborhood or school or church group or community center or library association," Carr said. "All we have to do is try to create it. We create it by being helpful neighbors and good friends and positive people."
RELATED: 'Virgin River': Fans Are Convinced Paige Is Already Dead
'Virgin River' fans hate all of the pregnancies on the show
From the romance to the mystery, there are a ton of things to like about Virgin River. However, fans of the series are tired of all of the pregnancies. From Charmaine (Lauren Hammersley) to Mel and even Lilly (Lynda Boyd), pregnancies are used as a plot device in the drama series. "I love the show, my main issue is that they went overboard with pregnancies. Especially in this day and age it's somehow irrelevant," one Redditor said. Another added, "Someone either wants a baby, has too many babies, needs to give up a baby, lost a baby, is implanting babies or mourning dead babies every second of this damned show."
In fact, the only person in all three seasons of Virgin River to even mention birth control is Lizzie (Sarah Dugdale), the resident teen wild child. "Birth control is apparently not a thing in Virgin River world," one Redditor added.
RELATED: 'Virgin River': Why Are so Many Characters From Robyn Carr's Books Missing From the Show?
When will 'Virgin River' Season 4 premiere?
Though Virgin River is a fan-favorite series on Netflix (despite the constant barrage of pregnancies), Netflix has made no mention of renewing the series for season 4. The third season of the show debuted on Netflix in July 2019 and ended with a ton of cliffhangers. However, Netflix has made no mention of continuing the show.
Still, fans should not despair. It appears that the streaming service is secretly filming new episodes already, but they are keeping things under wraps for now. Netflix Life is reporting that the cast and crew have been filming new episodes since July 2021. According to this report, production is set to end in November 2021. 
Additionally, The Watershed Grill in North Vancouver, which is the location Virgin River uses for Jack's bar recently announced they would be close for a couple of days due to "filming."