'Virgin River': Fans Have Major Issues With Mel and Charmaine's Pregnancy Storylines
Fans adore the Netflix drama series, 'Virgin River.' However, the pregnancy storylines for Mel and Charmaine have major issues.
Netflix's Virgin River follows Mel Monroe (Alexandra Breckenridge), a nurse from Los Angeles who moves to a small town to start a new chapter of her life. Though she's looking for a fresh start, she doesn't expect to fall in love with Jack Sheridan (Martin Henderson), a retired Marine who owns the town's bar. Things are further complicated when amid Jack's breakup with his long-term girlfriend Charmaine (Lauren Hammersly) she reveals that she's pregnant with his twins.
Though Mel and Jack's bond has grown tighter over the past several seasons, a brief break and a round of IVF has Mel expecting also, only she's not sure if Jack is the father. Since both of these storylines have continued to drag on, fans are fed up.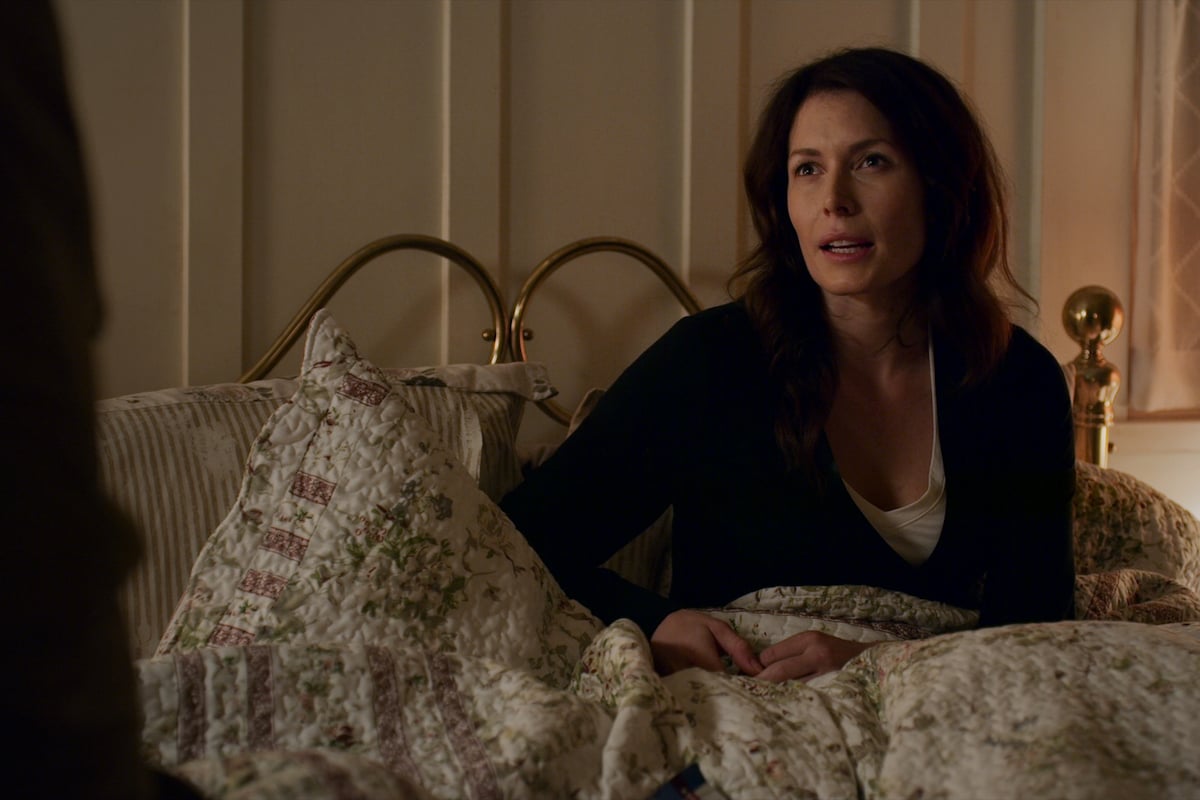 'Virgin River' fans hate the pregnancy storylines on the show
Though fans adore Virgin River, it's clear that everyone could do without these pregnancy storylines. For one, Charmaine has been pregnant with twins since season 1, but she still isn't even showing. Furthermore, the revelation of Mel's pregnancy at the end of season 3, along with the mystery surrounding her baby's paternity has pushed fans toward the edge.
"I love the show, my main issue is that they went overboard with pregnancies. Especially in this day and age, it's somehow irrelevant," one Redditor said. Another added, "Someone either wants a baby, has too many babies, needs to give up a baby, lost a baby, is implanting babies or mourning dead babies every second of this damned show."
Another fan was frustrated about the fact that birth control is barely even mentioned on the show. Lizzie (Sarah Dugdale) is the only person to ever bring it up.  "Birth control is apparently not a thing in Virgin River world," the Redditor added.
Mel and Charmaine's pregnancy storylines don't make sense
In addition to the long, drawn-out pregnancy plot points, Virgin River fans have pointed out that they actually don't even make sense. "This whole story is so dumb and unrealistic," one Redditor said via Express. "You don't just randomly call up the doc and get IVF like she seemingly did. Also, wasn't she only gone, like, a week or something? No way she'd know she was pregnant so fast unless it happened earlier (with Jack)."
Other fans are floored that Charmaine isn't even showing and that there has been no mention of a DNA test once the baby is born for Mel. "Getting caught up on Virgin River season 3…. and Charmaine is STILL pregnant," one person tweeted. Another added,  "This is a very random, local niche tweet but is there a worse character than Charmaine from Virgin River. Forever jarring. Also, how has she been pregnant for three seasons and we ain't seen a bump?????"
Mostly, fans simply aren't enthralled with these Virgin River plot points and are eager to see them both resolved.
'Virgin River' Season 4 will explain everything
For frustrated fans, it looks like they will finally be getting some answers when the series returns for season 4 sometime this year. Virgin River showrunner Sue Tenney has promised that everything will fall into place. Tenney has explained that Mel's baby's paternity will be revealed in season 4. "That's something that we won't answer until we get to the end of — if we get — a season 4," Tenney explained to US Weekly.
The showrunner also revealed to Entertainment Weekly that in season 4 of Virgin River there will be a massive bombshell for Charmaine that will "blow everybody away."