'Virgin River': Fans Like Book-Jack Better: 'Netflix-Jack Was Such a Weenie'
Netflix is well-known for producing high-quality original series. Some of their series have become smashing successes, like Stranger Things and The Witcher. They've also proven that they know a thing or two about romance, recently releasing the wildly popular Bridgerton.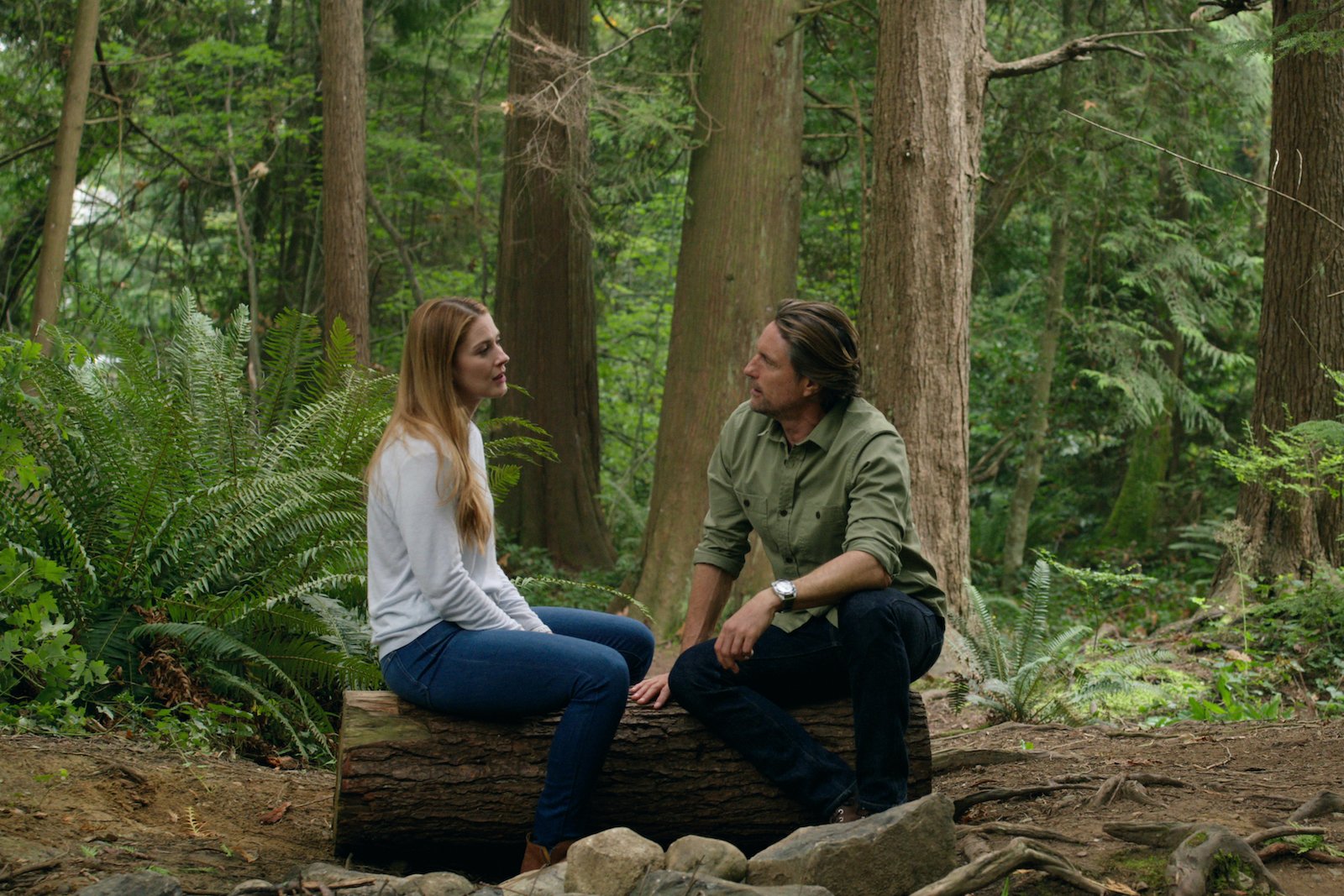 Romance fans can find another Netflix original based on a book series—Virgin River. The story follows the citizens of a small town in California as they navigate through complicated relationships and tough, everyday obstacles. The series differs quite a bit from the books, mostly because the book series is so long that it's impossible to fit it all in. Fans' biggest complaint, however, is about the Netflix portrayal of a much-loved character from the book. 
'Virgin River': Netflix's newest venture into romance is based on a book series
The new Netflix series, Virgin River, is based on a book series by Robyn Carr. The series has a total of 20 books, but it's nearly impossible to translate a story of that colossal size to television. So the Netflix series has chosen to focus on a handful of characters, crafting their own version of Jack and Mel's love story. 
In the first book of the series, Mel is a nurse from a big city who recently relocated to the small town of Virgin River. Mel has a hard time with the transition, from problems with her new home to problems with her new boss. Things get really interesting when she meets Jack, a former marine. The story takes off from there, following Mel and Jack through many ups and downs in their complicated relationship. 
Fans aren't loving the screen version of Jack…
So one of the main problems that a lot of fans seem in agreement on is Jack's character on the show. First, some people aren't crazy about the casting–they find Martin Henderson to be a bit boring and just generally "blah" when compared with other actors on the show. However, the real problem with Jack seems to be the differences between his book character and his TV counterpart…
A Reddit thread explores the disappointment that fans are feeling in Netflix Jack. Some find him to be clueless, and even callous at times — especially in the way that he deals with Charmaine. One Redditor mentioned how the book version of Jack was much kinder to Charmaine, "The whole Charmaine plot line bugged me – book Jack was such a gentleman about it, but Netflix Jack was such a weenie."
Another Redditor also had a problem with the way Jack handles the drama with Charmaine:
"The Charmaine storyline bugged me to no end because … this is no way bodes well for Mel if Jack can't even know when to cut-off a f-buddy. And the way the actor kept looking at the 'Charmaine' actress whenever she had 'Stars in Her Eyes' over their future together-HE KNEW SHE LOVED HIM!!!"
So Charmaine seems to be fans' biggest problem with the series. According to Screen Rant, Charmaine was barely a blip on the radar in the books. In the Netflix series, she seriously hinders Mel and Jack's relationship. A lot of this is Jack's fault, as the fans on Reddit pointed out. Although he tells Charmaine he isn't interested in a real relationship with her, his actions seem to tell a different story and lead her to keep hoping for more.
Who are the other characters in the Netflix series?
Aside from Mel and Jack, there are a few main, recurring characters in the Netflix version. A definite fan favorite is Preacher Middleton, the former marine who cooks at Jack's Bar. He is warm, caring, and good at nearly everything he sets his mind to. Preacher extends his kindness to help Paige, a young mom on the run from her abusive ex. Another main character — a fairly annoying one — is Charmaine.
Charmaine is one of the aggravating obstacles in Mel and Jack's relationship. She has a casual relationship with Jack–it has a very "friends with benefits" vibe. However, the two have been dragging that relationship on for two years, so naturally, Charmaine wants to believe it's more than a casual thing. Especially after she becomes pregnant with Jack's (maybe) twins. 
Other characters in the Netflix series include Dan Brady, a mysterious and troublesome former Marine, mayor Hope McCrae, and Mel's cranky boss, Doc Mullins.