'Virgin River': Fans Might Not Find out Who Shot Jack for a Long Time
Netflix's 'Virgin River' will return for season 2 on July 9. However, the mystery behind who shot Jack might not be solved for a very long time.
Virgin River fans are thrilled that the beloved drama series will return to Netflix for season 3 on July 9. The show, which is based on Robyn Carr's Virgin River book series follows Mel Monroe (Alexandra Breckenridge), a nurse who leaves her hometown of Los Angeles for a quieter life in the small town of Virgin River.
Running from her past pains and traumas, Mel is looking for solace and peace. However, she doesn't expect to find herself completely enamored by the town's bar owner, Jack Sheridan (Martin Henderson). A former Marine, Jack is dealing with his own battles.
From PTSD to a messy breakup and the impending birth of his twins with his ex-girlfriend, Charmaine (Lauren Hammersley), things got even more complicated when Jack was shot in the stomach at his bar at the end of season 2. Though fans are expecting to unravel the mystery of Jack's shooter in the second season, we might not know who the culprit is for a very long time.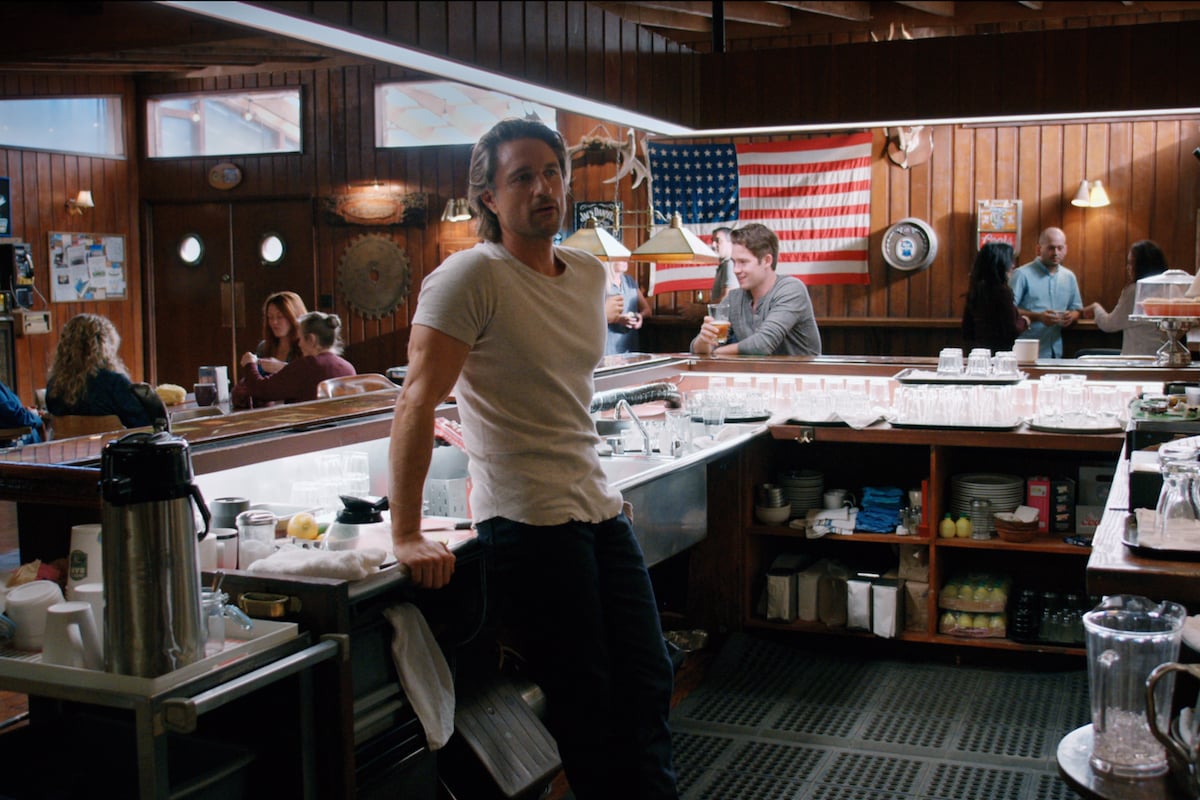 Does Jack die in 'Virgin River'?
Fans learned that Jack survived the shooting when Netflix released the season 3 trailer for Virgin River. From what we can tell, it appears that the show picks up three weeks after the season two finale. However, just because he survived this time, doesn't mean that he survives in the Virgin River universe. Fans have been digging into Carr's 21 books for clues.
Thankfully Jack appears to be well and thriving there as well.  "If you have read the books, we all know that Jack and Mel are destined to be together," showrunner Sue Tenney told Parade.com.
Fans might not find out who shot Jack on 'Virgin River' for a long time
Though we know Jack survives the attack on his life, we might not know who shot him by the time Season 3 comes to an end. "It's a big part of the season — who shot him and what's going on. His friend Mike (Marco Grazzzini) ends up staying in town and he's trying to investigate and find out who the shooter is, while also trying to keep Jack from taking the law into his own hands," Tenney told Us Weekly. "There will be an arrest at the end of season 3 — but everything is not the way it looks. The story is not over with the arrest."
We do know that Jack won't stop until he finds out who tried to kill him.
Did Brady shoot Jack in 'Virgin River'?
There are many theories about who may have tried to kill Jack. We know that Jack has been in the crosshairs of gangster Calvin (David Cubitt). However, some fans believe that the shooter isn't as obvious. Some people believe that Jack's former friend Brady (Benjamin Hollingsworth) is the person behind the attack.
"I'm pretty sure Brady is on everyone's suspect list," Hollingsworth told TV Line. "I wouldn't be surprised if the fans are placing bets about who ended up shooting Jack — and I wonder what the over-under is on Brady. I don't believe he's someone that would do that, regardless of his state of mind. But it's impossible not to make him a suspect." 
Thankfully we'll find out sooner rather than later.