'Virgin River': Fans Think Hope May Be the Worst Character in the Series
Virgin River will return to Netflix with its fourth season on July 20, 2022. Mel (Alexandra Breckenridge), the town's nurse has revealed her surprise pregnancy to her boyfriend Jack Sheridan (Martin Henderson). However, things between them are complicated. Not only is there the impending birth of Jack's twins with his ex-girlfriend Charmaine (Lauren Hammersley), but Mel also doesn't know if he is the father of her baby.
Moreover, Hope (Annette O'Toole), the town's mayor is set to make her return to the series. However, some people aren't exactly thrilled about it.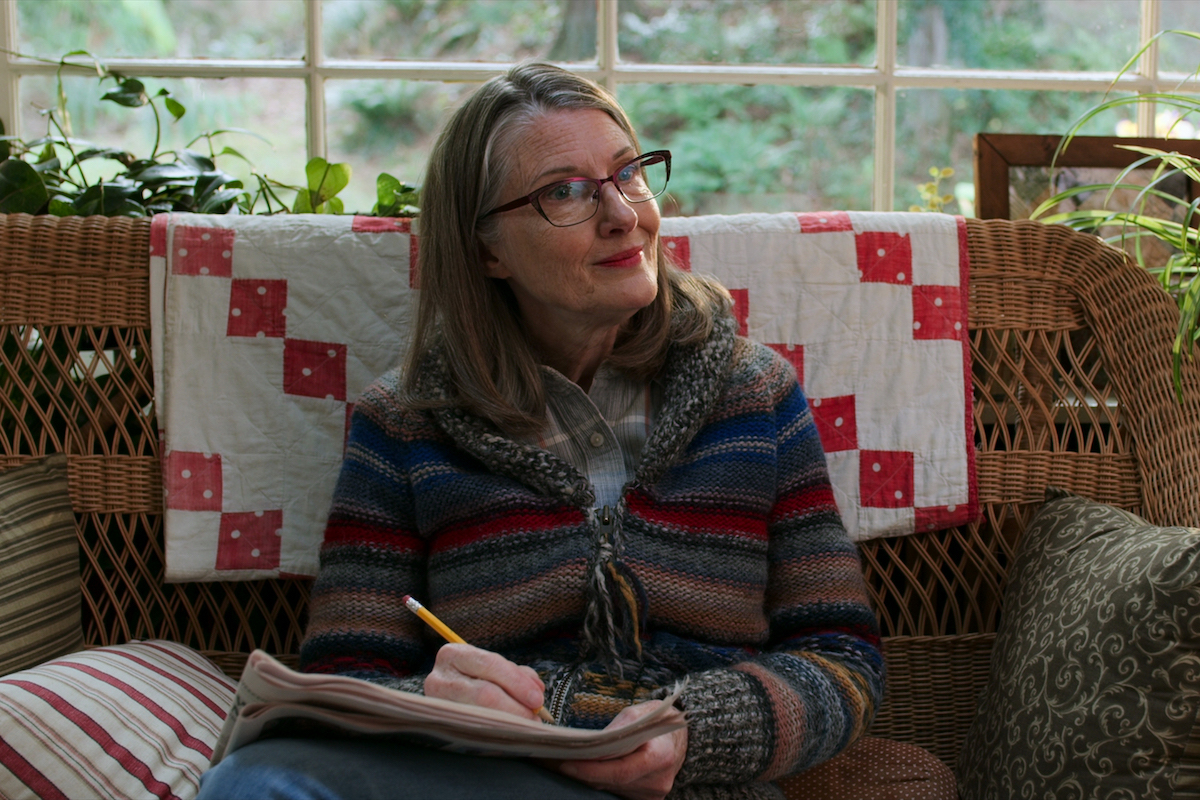 Hope was absent from 'Virgin River' Season 3
Since the series first premiered in 2019, Hope has been a major character in the series. As the mayor of the town, she was known for sticking her nose into everyone else business, so much so that she got into a bit of friction with Jack. Therefore, fans were stunned when she was mostly absent from the third season.
"That was a pandemic pivot," Virgin River showrunner Sue Tenney told Entertainment Weekly. "We've worked very hard to make sure she was still very much in the show. If we have a fourth season, everyone is now vaccinated and the pandemic is not what it was. So, I would hope that we would have Annette back."
While many fans were displeased by Hope's absence, others were relieved because they feel she is the worst character on the show.
RELATED: 'Virgin River': Did Brady Shoot Jack?
Fans think Hope is the worst character in the series
Jack's pregnant ex-girlfriend Charmaine (Lauren Hammersley) has typically been called the worst character in the Netflix drama. However, some fans argue that it's actually Hope. We all know that Hope can be meddlesome, nosey, and a bit rude.
Fans even assumed that Hope was Jack's mother from the way that she continuously barged into his life. In the first season of the series, Hope even read a private letter that Charmaine had written to Jack which revealed her pregnancy.
Though some fans might be disappointed it looks like Hope has returned to the series to stay.
Inside Hope's storyline for 'Virgin River' Season 4
At the end of the third season of Virgin River Season 3, Hope was driving back to Virgin River for the funeral of her best friend, Lilly's (Lynda Boyd) funeral. However, just as she headed back into town she was in a horrific car accident that left her hospitalized.
Now, Tenney is revealing what happens when we see Hope in Virgin River Season 4.
"We do move ahead," she told Entertainment Weekly. "To us, it's the recovery and what she's dealing with — a traumatic brain injury. Doc, like Jack, is dedicated and is not going to move off of that dedication," she explains. "But the more fun relationship is the one between Muriel and Hope. It starts as very antagonistic. [But] in the slow burn category, you'll see moments coming up that are going to open up that relationship. [It's] fun taking enemies and making them friendly."
RELATED: 'Virgin River': Fans Might Not Find out Who Shot Jack for a Long Time