'Virgin River' Fans Will Love This Series on Netflix
For many viewers around the U.S., Virgin River has struck a real chord. The Netflix series debuted on the streaming platform in December 2019 and has quickly taken off, becoming a pop culture phenomenon.
With the recent debut of the second season, many fans are wondering just how long they will have to wait for the next installment and what shows they can watch in the meantime in order to fill the gap. Fortunately, there are several other shows that viewers can binge before the third season premiere of Virgin River, including one particular series that has some striking similarities to the romantic drama. 
What is 'Virgin River' about?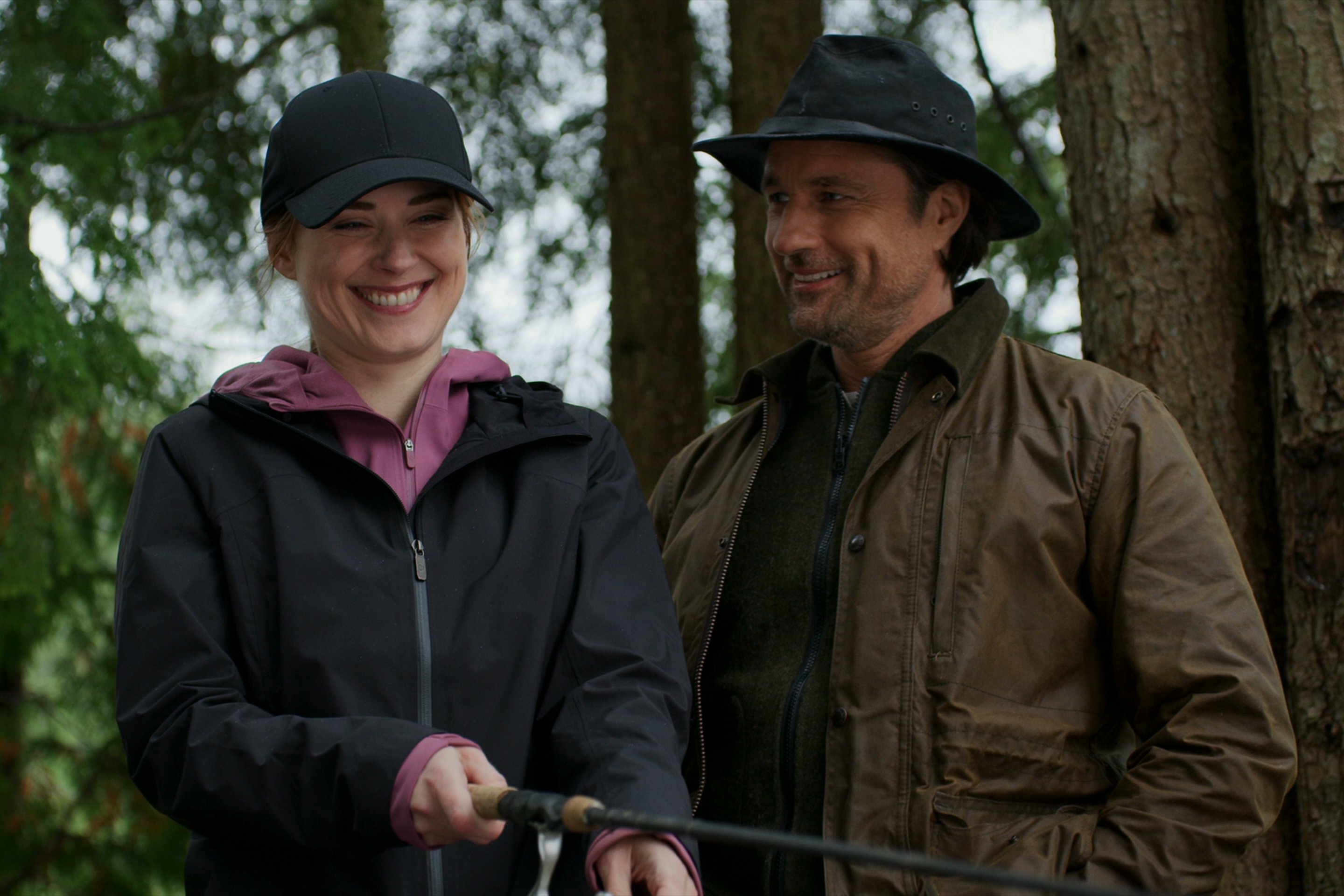 Based on the Virgin River series of novels, the show Virgin River stars Alexandra Breckenridge and Martin Henderson, as well as a host of other talented performers. The series features Breckenridge as "Mel" Monroe, a recent widow who leaves her job as a midwife and nurse practitioner in the big city to live and work in the remote town of Virgin River, California.
Determined to leave behind her traumatic memories, Mel tries to start fresh in the small town but soon discovers that starting over isn't as simple as it seems. She also finds love — with a charming local who helps her to forget the heartache of her past. 
Fans quickly gravitated to Mel's story, and to the sweet, simple way that the show portrays complex emotions. In November 2020, the second season of the hit show debuted on Netflix.
But for those committed viewers who have already finished the second season, there is good news. Virgin River's third season has been confirmed and is likely to land on Netflix in late 2021, although no exact release date has been given by showrunners. 
Fans of 'Virgin River' will love 'Hart of Dixie'
There are a few other great shows available on Netflix that are perfect for Virgin River fans. One of these is Hart of Dixie, a series that originally ran on The CW beginning in 2011.
Starring Rachel Bilson, Hart of Dixie has many similarities to Virgin River. The series follows Bilson as Dr. Zoe Hart, a New York doctor who moves to the fictional town of Bluebell, Alabama after her plan of becoming a renowned heart surgeon falls apart in a dramatic fashion.
With the same overarching themes as Virgin River, as well as the medical subtext and the eventual romantic storyline, there are clearly some serious parallels between Hart of Dixie and Virgin River. Additionally, fans of both shows will probably notice that both Virgin River and Hart of Dixie offer up plenty of girl-power. 
How many seasons of 'Hart of Dixie' are there?
In addition to having many of the same themes and storylines as Virgin River, Hart of Dixie has another draw for fans of the genre — there are four full seasons available to binge-watch. The final season of Hart of Dixie premiered on The CW in May 2015, but while it has been off the air for six years, the show remains popular with fans of all ages, primarily due to the timeless storylines. 
Ultimately, while it might be hard for diehard fans to wait for the latest season of their favorite series, there are plenty of options out there that provide enjoyable, immersive viewing experiences. Hart of Dixie is not only a fantastic series in its own right, but one that stands toe to toe with Virgin River in terms of production value, performances, and romantic drama.