'Virgin River': Some Fans Won't Be Watching the Season 4 Trailer When It Debuts
Virgin River will return to Netflix this summer with its fourth season. Based on the books by Robyn Carr, the drama series follows Mel Monroe (Alexandra Breckenridge) a nurse who relocates to the small town following a series of tragedies. She falls in love with Jack Sheridan (Martin Henderson), a retired Marine who owns the town's bar. The series also takes a lot at the other residents of the close-knit town.
Yet, as thrilled as fans are to learn the season 4 release date, some say they won't be watching the trailer when it debuts.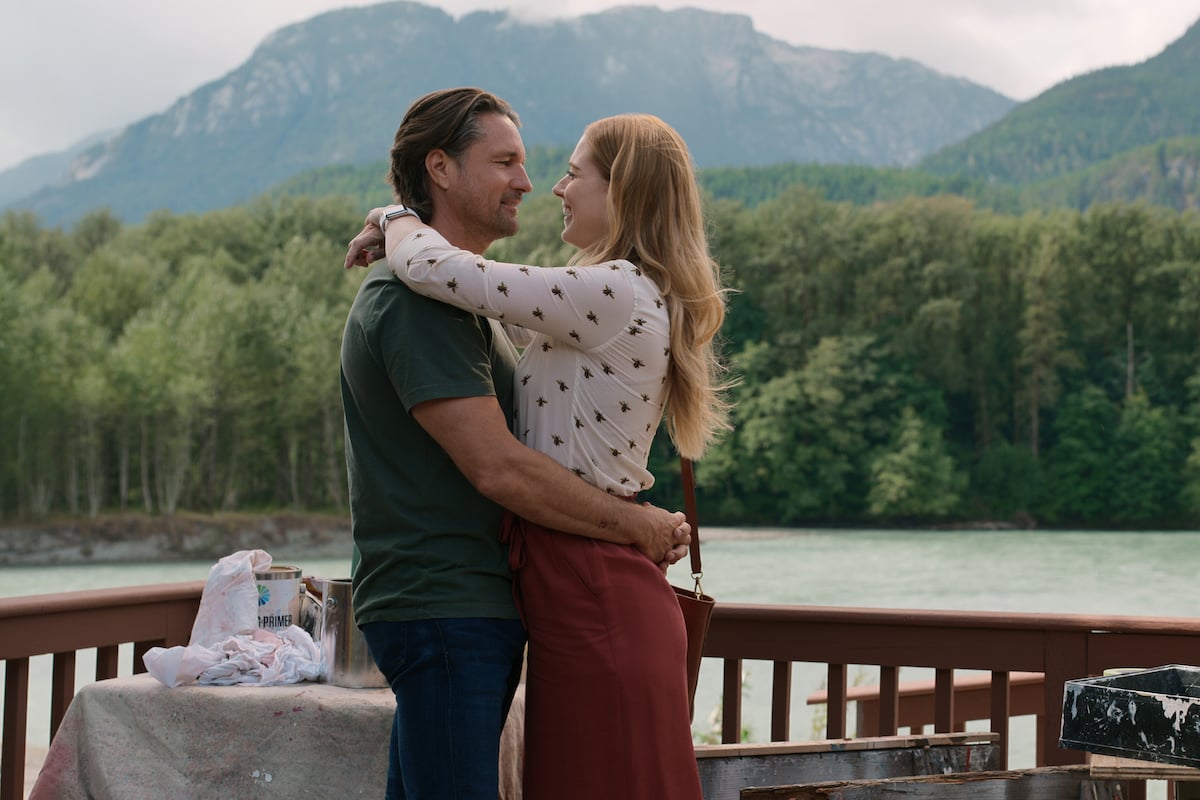 'Virgin River' Season 4 will debut July 20
Fans of the Netflix drama series are thrilled that the premiere date has finally been revealed. One year after the third season debuted, Virgin River Season 4 is set to hit the streaming service on July 20, 2022. Deadline shared the season description for season 4 and it's going to be explosive.
In Season 4, Mel confronts a dilemma. Despite not knowing whether her baby belongs to her deceased husband, Mark, or Jack, she has a sense of optimism. For years she yearned to be a mother, and her dream is one step closer to reality. While Jack is supportive and excited, the question of paternity continues to gnaw at him.

Complicating matters is the arrival of a handsome new doctor, who's in the market to start a family of his own. Hope is still healing from her car accident, and the lingering psychological effects of her brain injury will have profound consequences for both her and Doc.

Brie, intent on proving the innocence of the man she loves, unexpectedly finds herself in a closer relationship with Mike and one step closer to Calvin's violent criminal web. Even as Preacher forges a new romantic connection, he can't help but hold out hope for being reunited with Christopher and Paige.
Some fans won't be watching the season 4 trailer
As thrilled as fans are about the forthcoming season, many have said that they won't be watching the trailer when it premieres. One Redditor said watching the trailer for the third season of the series ruined the experience for them. "I broke my own rule of 'Never watch a Trailer' last season and regretted it," the shared. "It was much too spoilery (don't know if that's a word😉) and misleading at the same time. Won't be doing that again."
Another fan said that seeing the new photos that Netflix dropped from the season and reading the long line for season 4 was more than enough to get an idea of what is going on.
Every single cliffhanger from 'Virgin River' Season 3 will be answered in season 4
The season 3 finale of Virgin River was explosive, to say the least. Brady (Ben Hollingsworth) was arrested for shooting Jack. Mel interrupted Jack's marriage proposal to reveal her pregnancy. She also explained that she didn't know if he was the father. Preacher (Colin Lawrence) was drugged and left for dead and Hope (Annette O'Toole) was in a horrible car accident.
As many questions as fans have going into season 4, they can be assured that they will all be answered. "I can't tell you too much because it'll give it away, but you find out what's going on," Henderson told The Digital Fix via Hello. I'm just going to say that season four reveals and answers all the questions but then presents some more. I think season four is going to be really satisfying for people because of that giant cliffhanger. There were multiple cliffhangers, which gives a little love/hate situation for the audience, where they love but hate the wait. It's going to be worth it because the writers really answer that stuff. I think people will be satisfied."
RELATED: 'Virgin River': Jack Might Not Be the Father of Charmaine's Babies