'Virgin River': Hope's Fate Has Been Revealed
Virgin River fans were thrilled that the beloved drama series returned to Netflix with new episodes in July 2021. The third season was full of twists and turns that involved and breakup, makeup, and baby for lovebirds, Mel (Alexandra Breckenridge), and her boyfriend, Jack Sheridan (Martin Henderson).
As much of the season focused on some of our favorite characters, Hope McCrea (Annette O'Toole), Virgin River's mayor was noticeably absent. Her storyline for the season ended tragically. Thankfully we now know what her fate is for season 4 of Virgin River.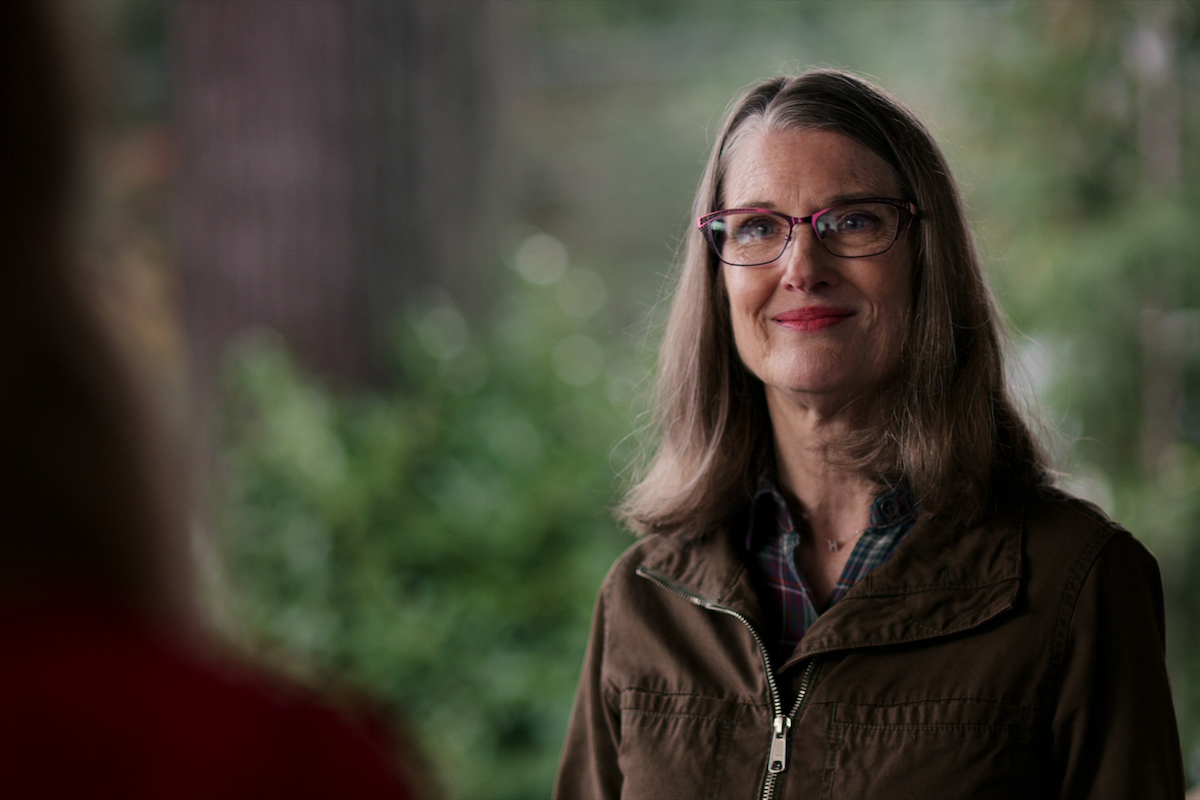 RELATED: 'Virgin River': Fans Might Not Find out Who Shot Jack for a Long Time
Why was Hope missing from 'Virgin River' Season 3?
Fans of Virgin River were used to seeing the overly involved Hope who couldn't help herself from interjecting into Mel and Jack's personal lives. Moreover, since she and Doc (Tim Matheson) had finally reconnected romantically, fans thought they would see that reunion play out in the third season of the drama series.
Shockingly, Hope was hardly seen in the third season of Virgin River, though she was spotted periodically through video calls and mentioned often, she was never physically present. It turns out that the coronavirus (COVID-19) pandemic prevented O'Toole from being on set in Vancouver and the Virgin River writers has to scrap some of the storylines they'd planned for her.
"That was a pandemic pivot," showrunner Sue Tenney told Entertainment Weekly. "We've worked very hard to make sure she was still very much in the show. If we have a fourth season, everyone is now vaccinated and the pandemic is not what it was. So, I would hope that we would have Annette back."
RELATED: 'Virgin River': Why Are so Many Characters From Robyn Carr's Books Missing From the Show?
Will Hope die in 'Virgin River' Season 4?
At the end of the third season of Virgin River, Hope was finally headed back to town for the funeral of her late friend, Lilly (Lynda Boyd). Unfortunately, en route, she was in a terrible car crash and suffered a traumatic brain injury that has left her in a coma. Thankfully, Tenney has revealed that Hope won't be dying on the Virgin River anytime soon.
Instead, should the series be greenlit for the fourth season, it will focus on her recovery and being back in the mix in Virgin River. "We do move ahead," Tenney tells EW. "To us, it's the recovery and what she's dealing with — a traumatic brain injury. In a hospital and going through recovery, that's not really where our show lives. But we're very committed to what the truth of something is, so we'll go to the edge of what's the best recovery for this. We always stick with the parameters, medically, but also we know at this point what we like to do, which are complicated emotionally drama-based stories."
In Virgin River Season 4, Hope is even set to form a friendship with an unlikely character.
RELATED: 'Virgin River': Fans Are Convinced Paige Is Already Dead
Hope and Muriel will form an unlikely friendship in 'Virgin River' Season 4
As we know, Muriel (Teryl Rothery) has had her eye on Doc for some years, and Hope has made her distaste for the former actor known. However, it looks like the two women are destined to connect in an unexpected way when we return to Virgin River.
"It starts as very antagonistic," Tenney said. "[But] in the slow burn category, you'll see moments coming up that are going to open up that relationship. [It's] fun taking enemies and making them friendly."