'Virgin River': Hope's Storyline for Season 4 Will Be Very Surprising
Fans were delighted when fan-favorite drama series Virgin River returned to Netflix with its third season in July 2021. Much of the storyline centered on Mel (Alexandra Breckenridge), the town's nurse who was trying to determine if she wanted to have a baby. This was further complicated by her boyfriend Jack Sheridan's (Martin Henderson) recovery from a gunshot wound, and the impending birth of his twins with his ex-girlfriend Charmaine (Lauren Hammersley).
However, as much as Jack and Mel are central to the world of Virgin River, other characters including the town's bad boy, Brady (Benjamin Hollingsworth) and Jack's best friend Preacher (Colin Lawrence) were also pivotal this season. Still, most fans were concerned with Virgin River's mayor, Hope's (Annette O'Toole) storyline.
From the beginning, Hope has played a central role in Virgin River. Therefore, her absence in the third season alarmed fans. Now, Virgin River showrunner Sue Tenney is explaining why things with Hope will get super interesting in season 4.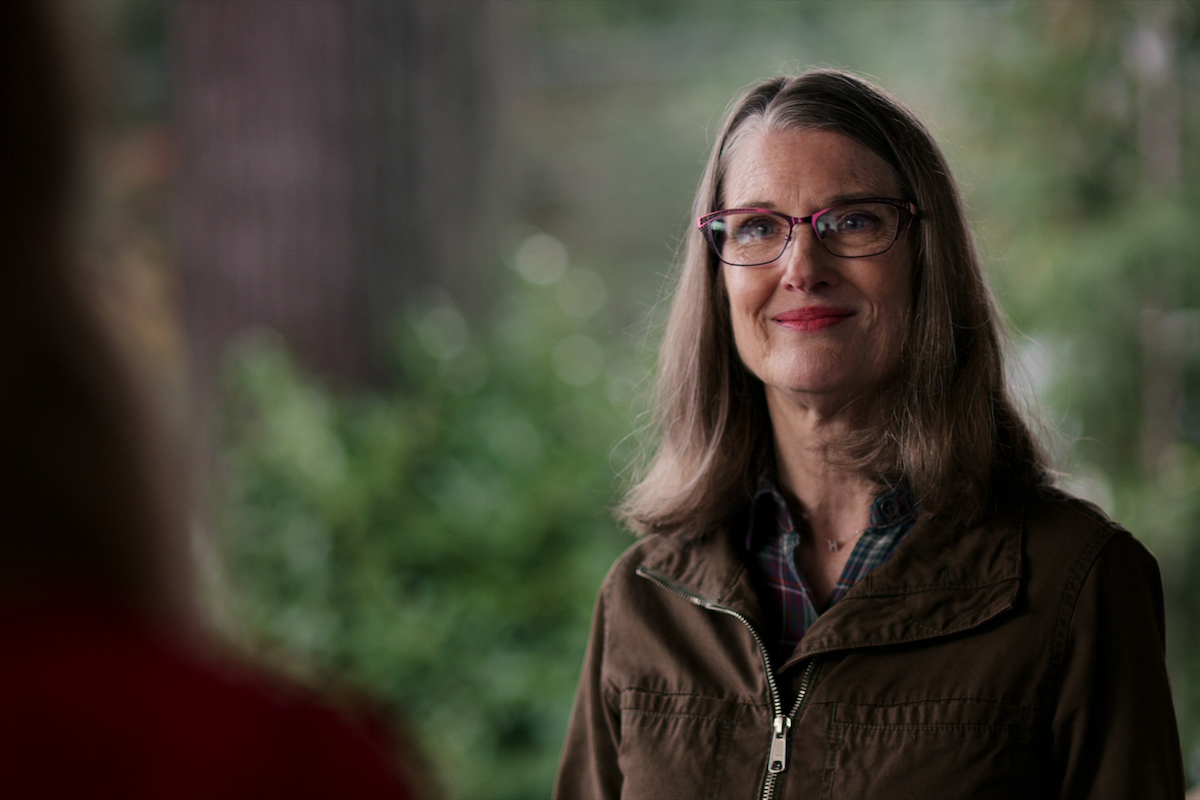 Why wasn't Hope in 'Virgin River' Season 3?
Fans were stunned when the third season of Virgin River debuted and Hope was almost entirely missing from the show. Though she was mentioned often and even seen a couple of times through phone and computer screens it was a major shift from the previous two seasons. It turns out that coronavirus (COVID-19) restrictions forced Tenney and the writers to write Hope out of the show.
"That was a pandemic pivot," Tenney told Entertainment Weekly. "We've worked very hard to make sure she was still very much in the show. If we have a fourth season, everyone is now vaccinated and the pandemic is not what it was. So, I would hope that we would have Annette back."
It looks like the plan for the fourth season of Virgin River is to have Hope back full force, and things are about to get very surprising.
Hope's storyline in 'Virgin River' Season 4 will be very surprising
As we know, on her way back to Virgin River, rushing to get back to her best friend Lilly's (Lynda Boyd) funeral, Hope was in a horrific car crash, suffering a traumatic brain injury. Thankfully, it looks like Hope will pull through, but her storyline for the fourth season involves someone surprising. Muriel (Teryl Rothery), the woman who has seemingly been trying to push up on Hope's husband Doc (Tim Matheson) for years will become central to Hope's recovery.
Tenney says Hope and Muriel are about to form a friendship no one ever expected. "We do move ahead," she told Entertainment Weekly. "To us, it's the recovery and what she's dealing with — a traumatic brain injury. Doc, like Jack, is dedicated and is not going to move off of that dedication," she explains. "But the more fun relationship is the one between Muriel and Hope. It starts as very antagonistic. [But] in the slow burn category, you'll see moments coming up that are going to open up that relationship. [It's] fun taking enemies and making them friendly."
We can't imagine Hope and Muriel connecting as friends so we will just have to wait and see.
When will 'Virgin River' Season 4 premiere?
Netflix has not officially renewed Virgin River for the fourth season. However, due to the show's massive fan base, including those who are also fans of Robyn Carr's book series, it seems impossible that the series would be canceled.
In fact, SpoilerTV has reported via Express, that the fourth season of Virgin River is already filming in Canada as of July 2021. Spoiler TV has also reported that the fourth season is set to conclude filming in Nov. 2021. If this is true, we can expect season four in early 2022.