'Virgin River': How Old Is Jack on the Show?
Based on the books by Robyn Carr, Netflix's Virgin River is one of the most beloved drama series on the streaming platform. The show chronicles the lives of the residents living in the small town, namely, Mel Monroe (Alexandra Breckenridge), a nurse who relocates from Los Angeles to Virgin River, and her boyfriend Jack Sheridan (Martin Henderson), the town's bar owner.
Though we've learned a lot more about Mel's background, Jack's past is still shrouded in mystery.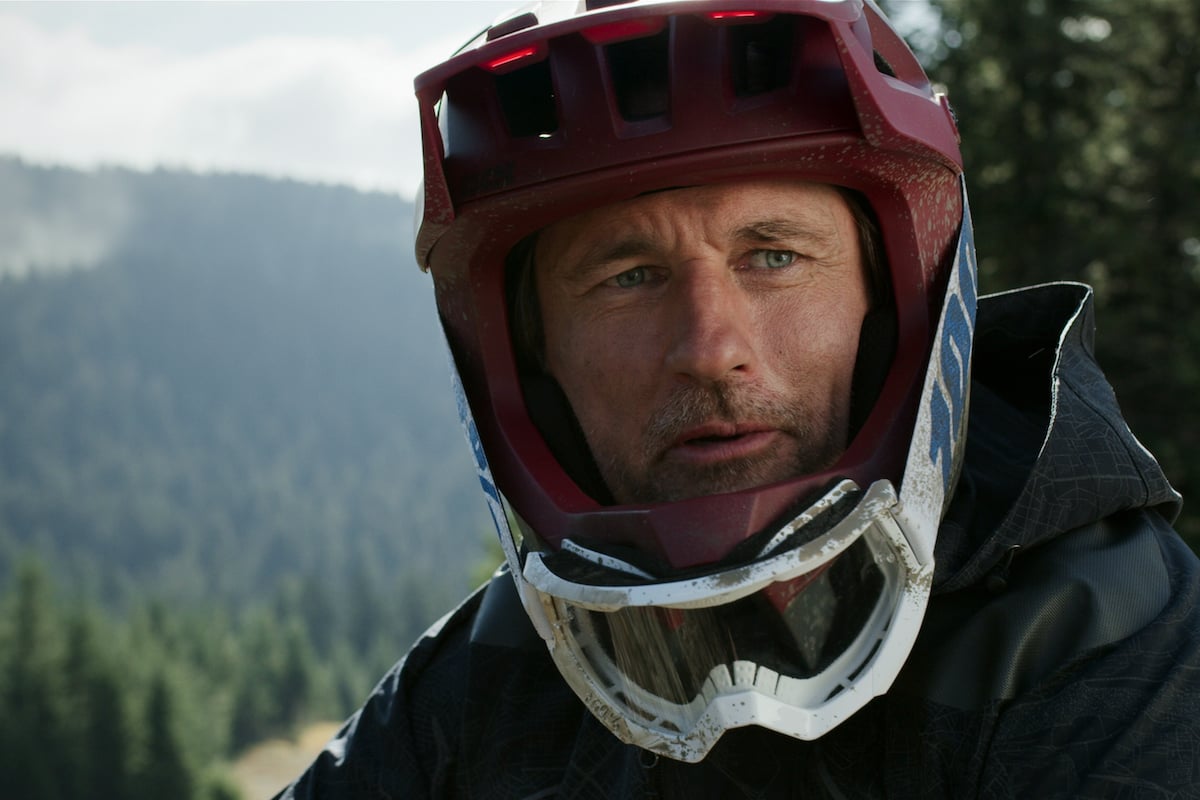 RELATED: 'Virgin River': Jack Might Not Be the Father of Charmaine's Babies
'Virgin River' Season 4 will reveal who shot Jack
Brady (Ben Hollingsworth), a fellow former Marine, who is also Jack's estranged friend has been arrested for shooting Jack. However, no one is convinced that Brady actually pulled the trigger. In fact, many fans believe that Brady is being framed for the shooting. Some fans think that Mike (Marco Grazzini), a retired Marine and Jack's friend is the true culprit behind the shooting.
"The audience will be genuinely surprised at who's behind all of it," Virgin River showrunner Sue Tenney told TV Insider. Henderson has also hinted that he doesn't think that Brady would so something so heinous toward Jack even amid the fracture in their friendship.
"I'm hoping that there's room for healing around the Brady-Jack relationship at some point," he told TV Insider. "There's a brotherly love there and I think the kind of bond that can only exist between people who were in war zones together. It's such an intense situation and that sense of connectedness [and] loyalty is very, very deep. It'd be nice to maybe see some of that healed." 
RELATED: 'Virgin River' Trailer: Mel's Ready to Start a Family, But Jack's Not So Sure
How old is Jack in 'Virgin River'?
We don't know a ton about Jack's background other than the fact that he has a sister Brie (Zibby Allen) who is an attorney, that he is a former Marine who is still dealing with some PTSD, and that he owns Jack's Bar with his friend, Preacher.
We also know that prior to Mel, he was in a long-term relationship with Charmaine (Lauren Hammersley), who is now pregnant with his twins. But how old is Jack? According to Carr's novels, Jack is 40 years old and Mel is 32.
RELATED: 'Virgin River' Trailer: Mel's Ready to Start a Family, But Jack's Not So Sure
Will Mel and Jack break up in 'Virgin River' Season 4?
Mel and Jack's romance was quite rocky in the third season of Virgin River and the lovebirds never seemed to get on the same page regarding Mel's desire to have a baby amid the impending birth of Jack's twins. They even broke up briefly and during their breakup, Mel decided to get IVF using an embryo she created with her late husband.
Now that she's pregnant but unsure of her baby's paternity, things are going to get even more challenging for the couple. Now fans are concerned that they might go their separate ways for good. "If it's not Jack's baby, Jack and Mel are naturally going to have some tough times ahead," Breckenridge told E! News via Hello! "It would be immensely difficult. That would be extremely challenging, especially for Jack. If he's gonna stick around, if he's devoted to Mel, that's gonna be hard to have a baby that's her dead husband's baby. That's just, like, asking a lot."