'Virgin River': Is Martin Henderson Returning to Grey's Anatomy?
Martin Henderson stars as stoic bar owner and retired Marine, Jack Sheridan on Netflix's Virgin River, but Grey's Anatomy fans will recognize the actor as the blue-eyed Dr. Nathan Riggs. Though we've become used to seeing Henderson on the romantic drama series, it appears that he will be stopping by Grey Sloan this season.
From hints from the show's creator to an insightful teaser trailer, these are the clues that have led fans to believe Henderson is returning to Grey's Anatomy this season.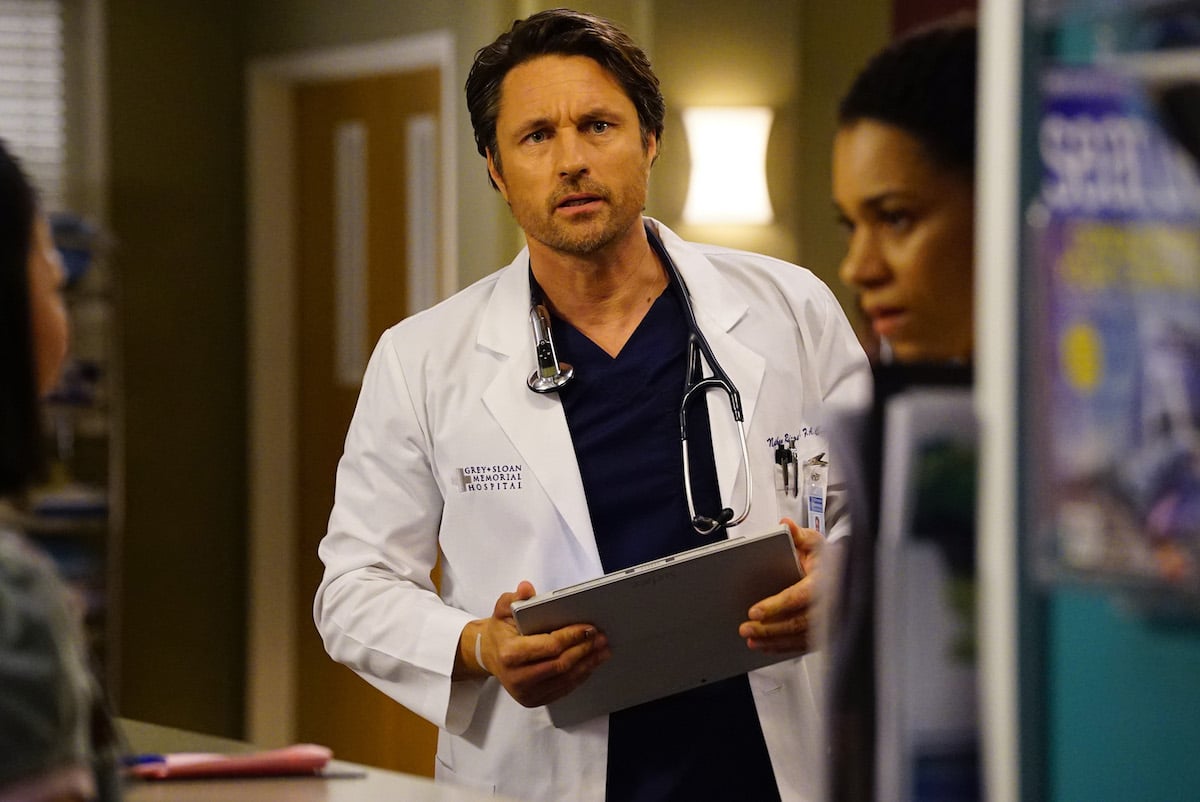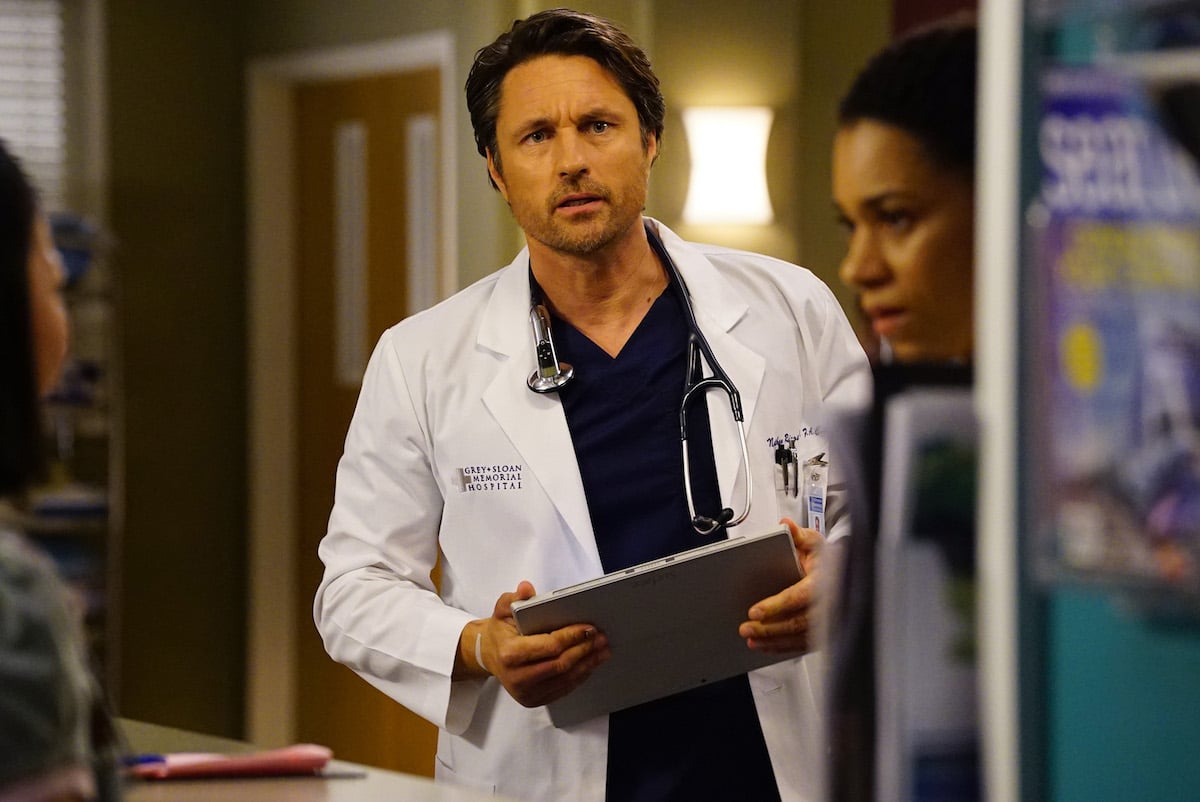 Martin Henderson starred on 'Grey's Anatomy' as Dr. Nathan Riggs
Grey's Anatomy fans were enthralled when Virgin River first debuted in 2019, and Henderson showed up in a lead role as Jack Sheridan. As fans of the medical drama know, Henderson starred in a total of 48 episodes of Grey's from 2015 to 2017 or season 12-14 as Dr. Nathan Riggs and he was Merideth's (Ellen Pompeo) very first love interest after the death of her husband, Derek (Patrick Dempsey).
Grey's Anatomy fans will recall that Henderson departed at the top of season 14 when his character relocated to Malibu with Dr. Megan Hunt (Abigal Spencer) where they settled down to raise their adopted son Farouk.
At the time, Grey's creator Shonda Rhimes hinted that this wouldn't be the last time we saw Dr. Riggs. "I loved that we were able to give Riggs a happy ending worthy of his character and talent," she said in a statement at the time via Hello! "As for Martin, this is not an ending for our relationship."
Is 'Virgin River's Martin Henderson returning to 'Grey's Anatomy for Season 18?
Now it looks like Henderson is returning to Grey Sloan after four seasons away. In a teaser clip from the forthcoming 18th season, Grey's Anatomy is promising, "one hell of a return." In the quick 30 second trailer, a man can be seen on a stretcher with a voice-over saying, "Transport the patient to Grey Sloan on foot." When the unknown man arrives at the hospital, the looks on Meredith's, Teddy's (Kim Raver), and Owen's (Kevin McKidd) faces suggest that they know him.
Fans believe that this man is Nathan Riggs since Abigail Spencer, who portrays Dr. Megan Hunt will also be returning this season.
If Henderson does return to Grey's Anatomy he won't be the only familiar face. Kate Walsh will be reprising her role as Dr. Addison Forbes Montgomery and Kate Burton, who stars as Meredith's mother, Ellis Grey on the show will be appearing in flashbacks.
Has Martin Henderson been secretly filming 'Virgin River' Season 4?
If Henderson does show up on Grey's Anatomy, he's been extremely busy. The actor is reportedly secretly filming the fourth season of Virgin River. Though Netflix has not yet renewed the series for season 4,  SpoilerTV has reported via Express, that Virgin River Season 4 has begun filming in Vancouver as of July 2021. They believe that filming will conclude in November 2021.
This means that Virgin River fans can expect to see Henderson in his scrubs in the near future and in a flannel shirt by mid-2022.