'Virgin River': Is Mel Going to Adopt Chloe?
Virgin River is a romantic drama series that began streaming on Netflix in December 2019. During the early days of the COVID-19 pandemic, many thousands of fans discovered the show, burying themselves in the intricacy and charm of the town and characters.
Virgin River is, to many, a throwback to the days of classic TV dramas and Hallmark-style movies, and in the years since it debuted, it has only become more popular. With the news that the series has been renewed for a fourth and fifth season, many fans are wondering if Mel's journey to parenthood will culminate in adopting a character with whom she has already established a close connection. 
Mel is the central character in 'Virgin River'
Virgin River tells the story of Melinda Monroe, known as "Mel," who leaves her high-powered life in a California city to move to the small town of Virgin River. As she acclimates to her new position as a midwife and nurse practitioner, Mel meets the citizens of the town, including Jack Sheridan, an attractive bar owner and former military man who lives with PTSD.
Early in the first season, Mel helps a woman named Lilly, who lives with postpartum depression so severe that she attempts to give up her newborn baby for adoption. With some heartfelt conversation and understanding, Lilly decides to raise the baby, whom she names Chloe, with the help of her adult daughter, Tara. Later in the Virgin River narrative, Lilly is diagnosed with cancer, eventually turning over even more of Chloe's care to her loved ones, including Mel, who has become a close family friend by this time. 
Mel's fertility has been a focal point in 'Virgin River'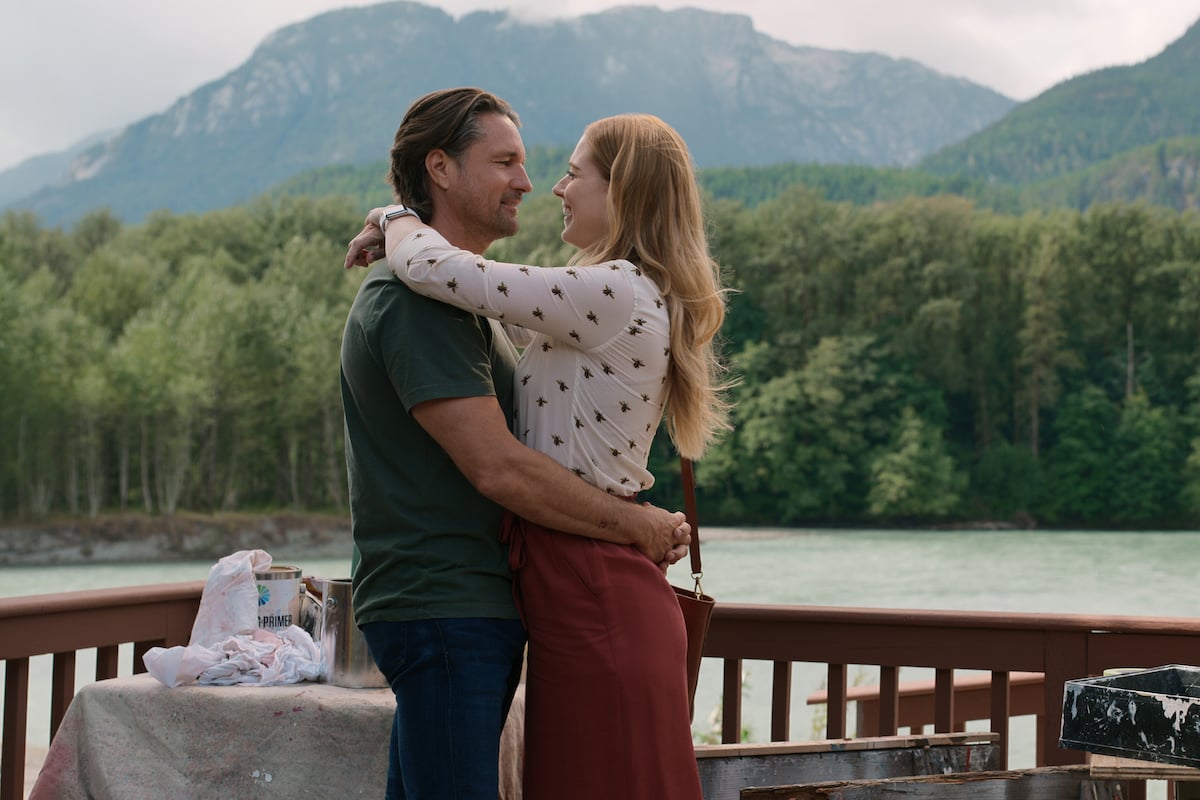 Mel's close relationship with Chloe has a lot to do with the fact that her dreams of motherhood were torn away from her before she moved to the town of Virgin River. At the end of the third season of Virgin River, fans were shocked when Mel tells Jack that she is pregnant again, but doesn't know the paternity of her baby. Mel, who underwent IVF during a break in she and Jack's relationship, could be carrying the biological child of her late husband – but it is also possible that the baby is Jack's. 
Currently, fans have no idea who the father of Mel's baby is, although plenty of theories abound. When the new season of Virgin River debuts, viewers will learn the answer to the burning questions surrounding Mel's pregnancy – and it is also very possible that the beloved nurse will decide to expand her family even further. 
Could Mel end up adopting Chloe?
Mel's ongoing relationship with Lilly's daughter, Chloe, has been a highlight in Virgin River. After Lilly's tragic passing in the third season, Mel has regularly checked in with Tara, who has been handling the lion's share of Chloe's care. However, there have been some hints that Mel might be ready to adopt Chloe. Notably, Tara is quite young, and although she loves her younger sister, she gets overwhelmed by everything that comes with the care of a young girl.
There was also a touching scene where Joe talks about parenthood with Mel, and at one point, he even tells her that there are "other ways" to be a mother, besides just carrying them in the traditional sense. Although it would be a lot for Mel to handle, with a baby of her own as well as Chloe, if there's anything that fans of Virgin River have noticed, it is that Mel is always up to a challenge, especially when it is for the greater good.