'Virgin River': Is Mike the Real Father of Charmaine's Unborn Twins?
Netflix's Virgin River has brought Robyn Carr's best-selling book series to the small-screen. The show focuses on Mel Monroe (Alexandra Breckenridge), a midwife/nurse who flees her life in Los Angeles for a fresh start in Virgin River. When she settles in, Mel finds herself falling for Jack Sheridan (Martin Henderson), a former Marine and the town's bar owner.
However, Jack isn't exactly baggage-free. He's expecting twins with his ex-girlfriend, Charmaine (Lauren Hammersley) who is making his life difficult since he ended their relationship to be with Mel. Moreover, at the end of season 2, Jack gets shot and nearly bleeds out on the floor of his bar.
Charmaine's pregnancy has greatly affected Mel and Jack's relationship but now fans are convinced someone else is actually the father of her babies.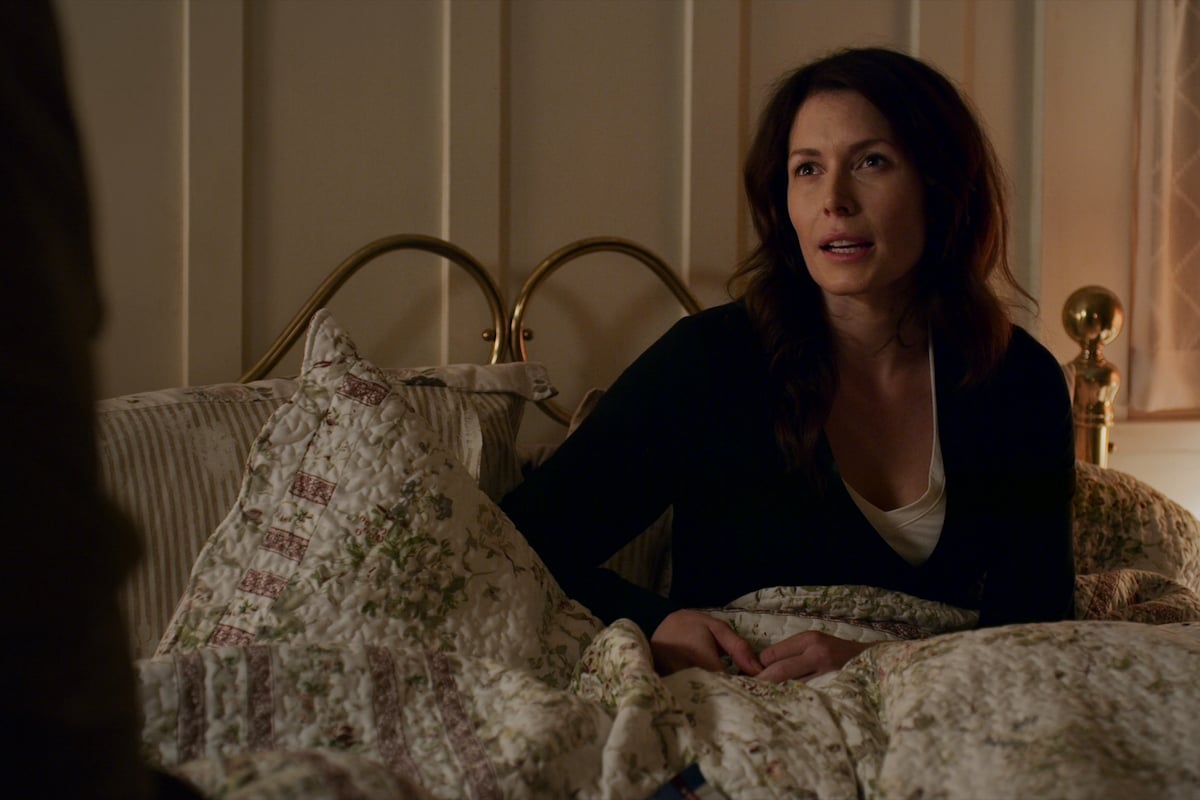 How is Charmaine still pregnant on 'Virgin River'?
Though Charmaine announced her pregnancy with twins at the end of the first season of Virgin River, at the end of the third season she still wasn't showing. Fans who watch the show closely know that there is typically only a 3-4 week time jump between seasons, but fans can't understand how Charmaine isn't at least showing by now.
"Getting caught up on Virgin River season 3…. and Charmaine is STILL pregnant," one person tweeted. Moreover, there has been major speculation over Charmine's pregnancy and if Jack is in fact the father of the twins. There have been a ton of theories including one involving IVF and even some fans assuming that Virgin River bad boy Brady (Ben Hollingsworth) is the father.
However, there is a new theory circulating that points to Jack's friend, Detective Mike Valenzuela (Marco Grazzini).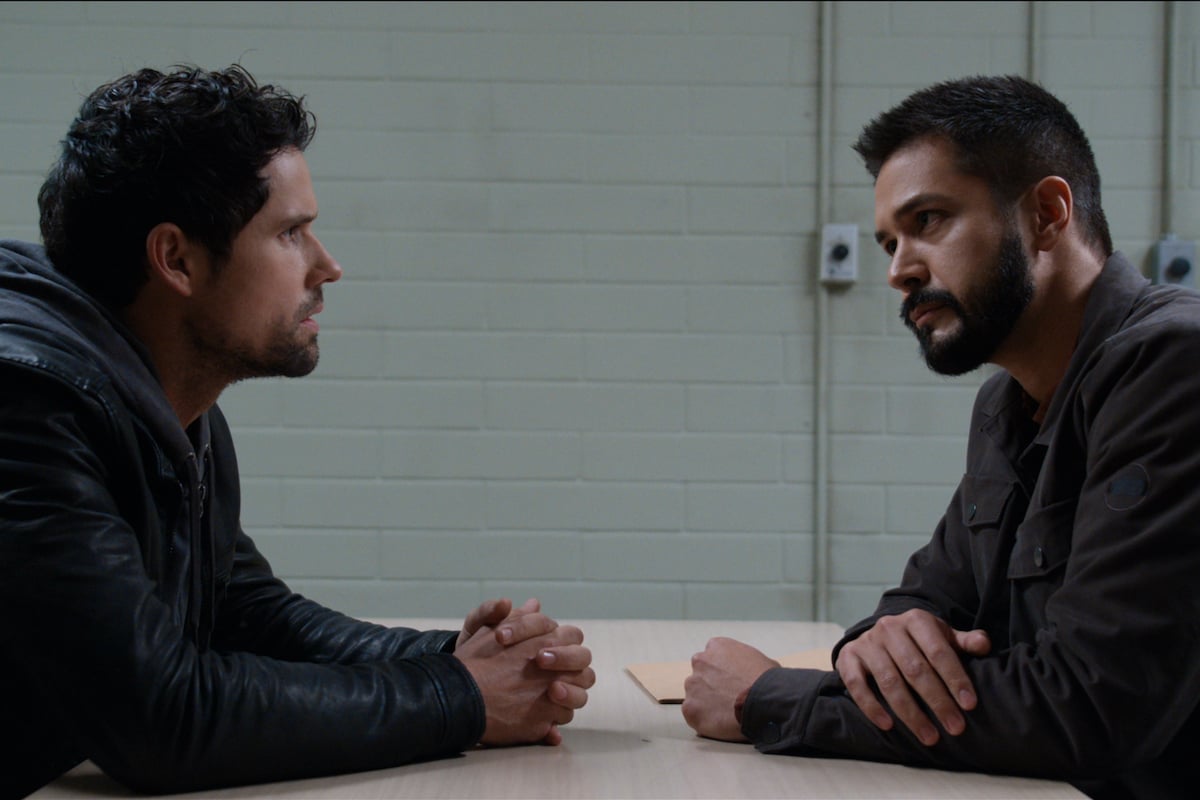 Is Mike the real father of Charmaine's twins on 'Virgin River'?
A former Marine like Jack and Brady, Mike comes storming into town to seemingly investigate Virgin River drug kingpin Calvin (David Cubitt). It's obvious also that he has some major beef with Brady steeming from a tour in Afghanistan. At the end of the third season of the series, Mike arrests Brady for shooting Jack. However, it's pretty obvious Brady didn't pull the trigger.
Now, fans are speculating that Milke is the real father of Charmine's twins. As we know, when Charmaine revealed her pregnancy to Jack after their bitter split in season 1, Jack was stunned. Fans also noticed that when Jack dropped the bombshell on Mike about his impending fatherhood, Mike looked shellshocked. He's reaction was so drastic that it seemed a bit overboard.
Though this might seem out of the left-field, fans of Carr's book series know that in the novels, Charmine does in fact get pregnant by someone else.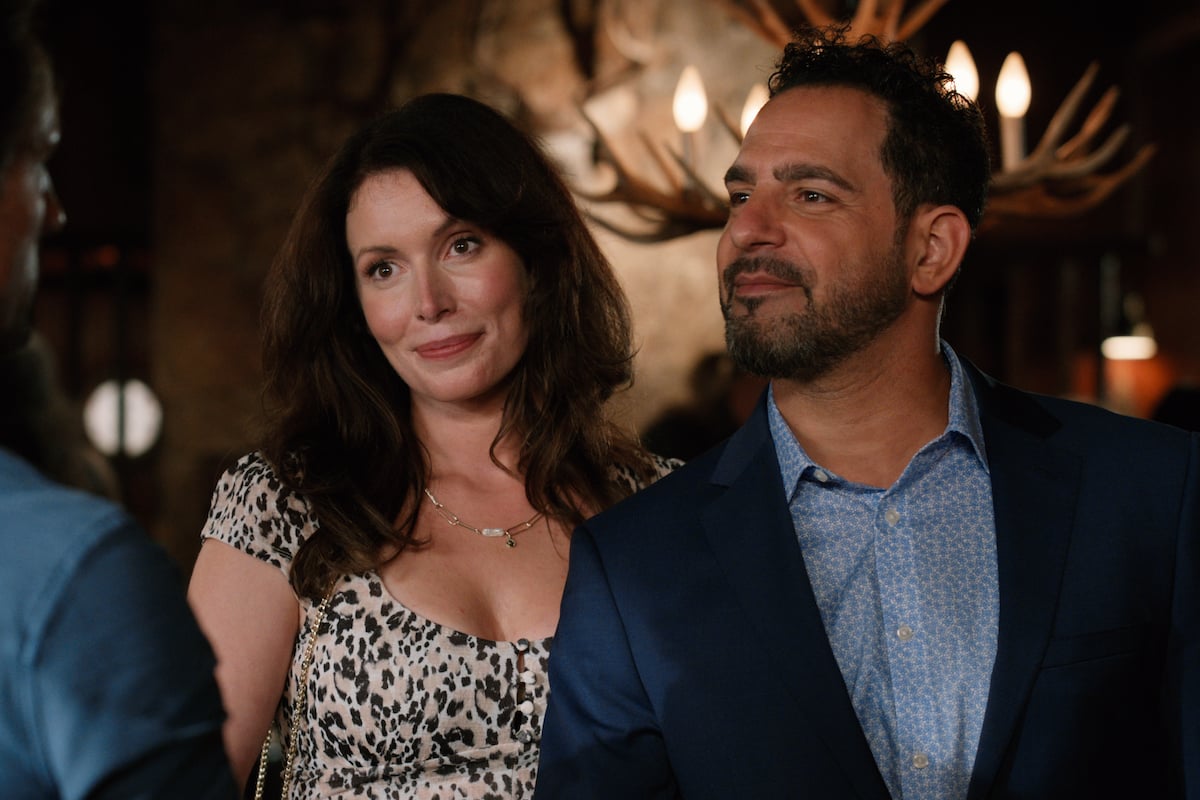 Will Charmaine die in 'Virgin River' Season 4?
Though Netflix is remaining silent on the matter, fans are convinced that Virgin River Season 4 is already filming in Canada. In fact, Netflix Life is reporting that filming for the new season began in July 2021 and that production is slated to end in November 2021. 
However, amid her union with Todd, things might get dangerous for Charmaine and her unborn children, especially if he is connected to Mike who is also a shady character. In season 3, fans watched Todd come storming into Charmaine's life, love-bombing her and taking control of every aspect of her life from where she lives and works to trying to oust Jack out of his unborn children's lives.
"Does anyone else get the vibe that this new lawyer husband is going to end up being super abusive?" one Redditor questioned via Express. "This new guy is really controlling and manipulative already. He seems to be trying to isolate her as well by deciding they're moving to a town two hours away without consulting her. She seems conflicted at times, and it's the only time I truly feel bad for her. I think it's going to come out that after the babies arrive that he starts hitting her. Anyone else get that feeling?" 
This would not be the first time Virgin River conquered domestic violence and abuse, we just hope that Charmaine is able to recognize the signs and leave before it's too late.