'Virgin River': Jack Might Not Be the Father of Charmaine's Babies
Fan theories are one of the best parts about being part of an avid TV fandom. If the series you're watching has an active community, it's almost like you get to watch multiple shows: the one that actually plays out on the screen, and the many different versions that fans concoct between episodes or seasons as they try to guess what will happen next.
Of course, it can be quite frustrating when a good fan theory falls flat, and it's even worse when the actual writing doesn't live up to what fans came up with, but fan theories wouldn't be fun if they were right every time. Maximum enjoyment comes from a mix of fan theories that pan out and those that don't as well as good writing that throws in a twist no one saw coming every now and then. 
For viewers of Netflix's Virgin River, fan theories are growing, and many are convinced that there's something not quite right about Jack's relationship to Charmaine and her pregnancy.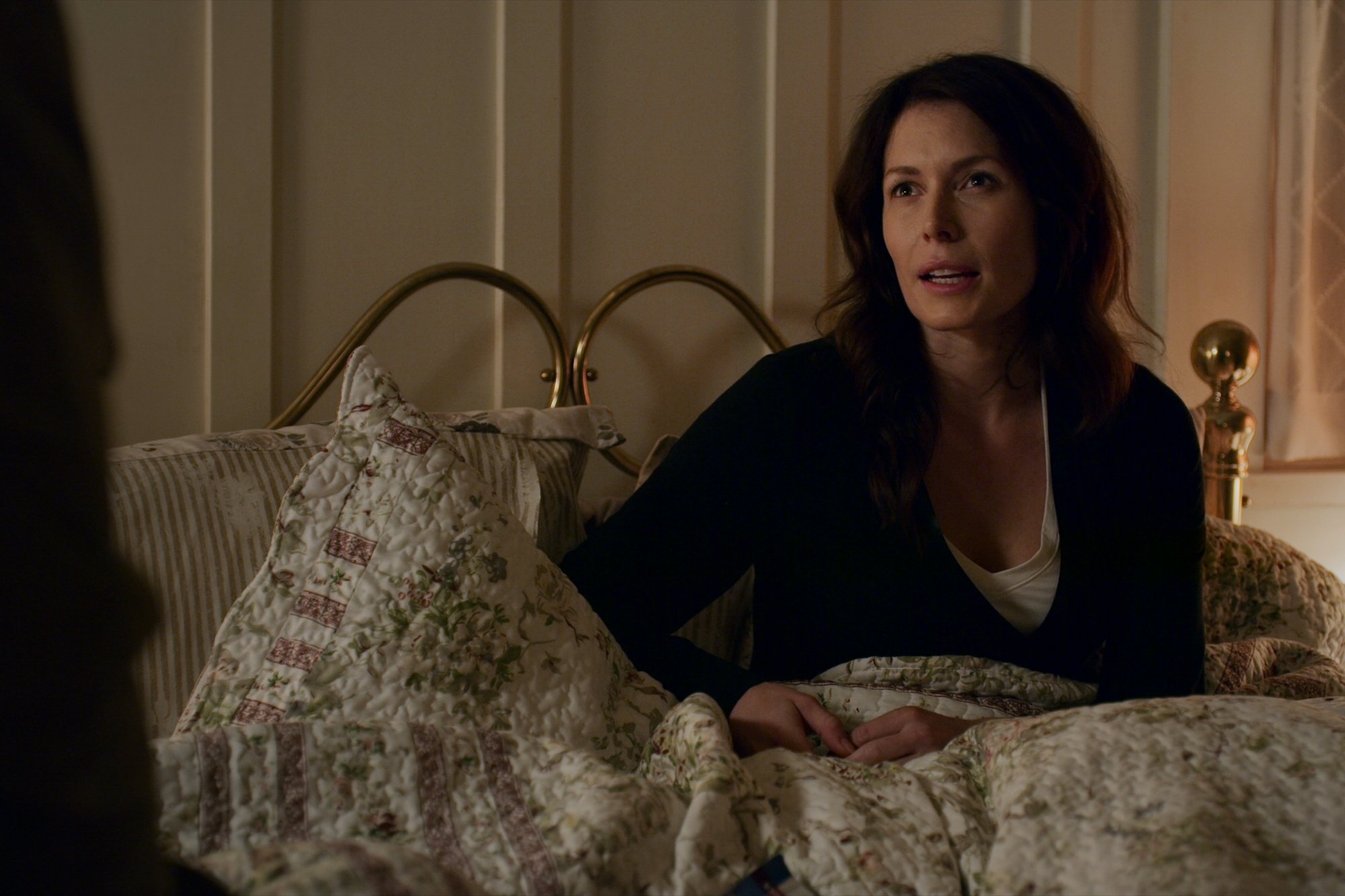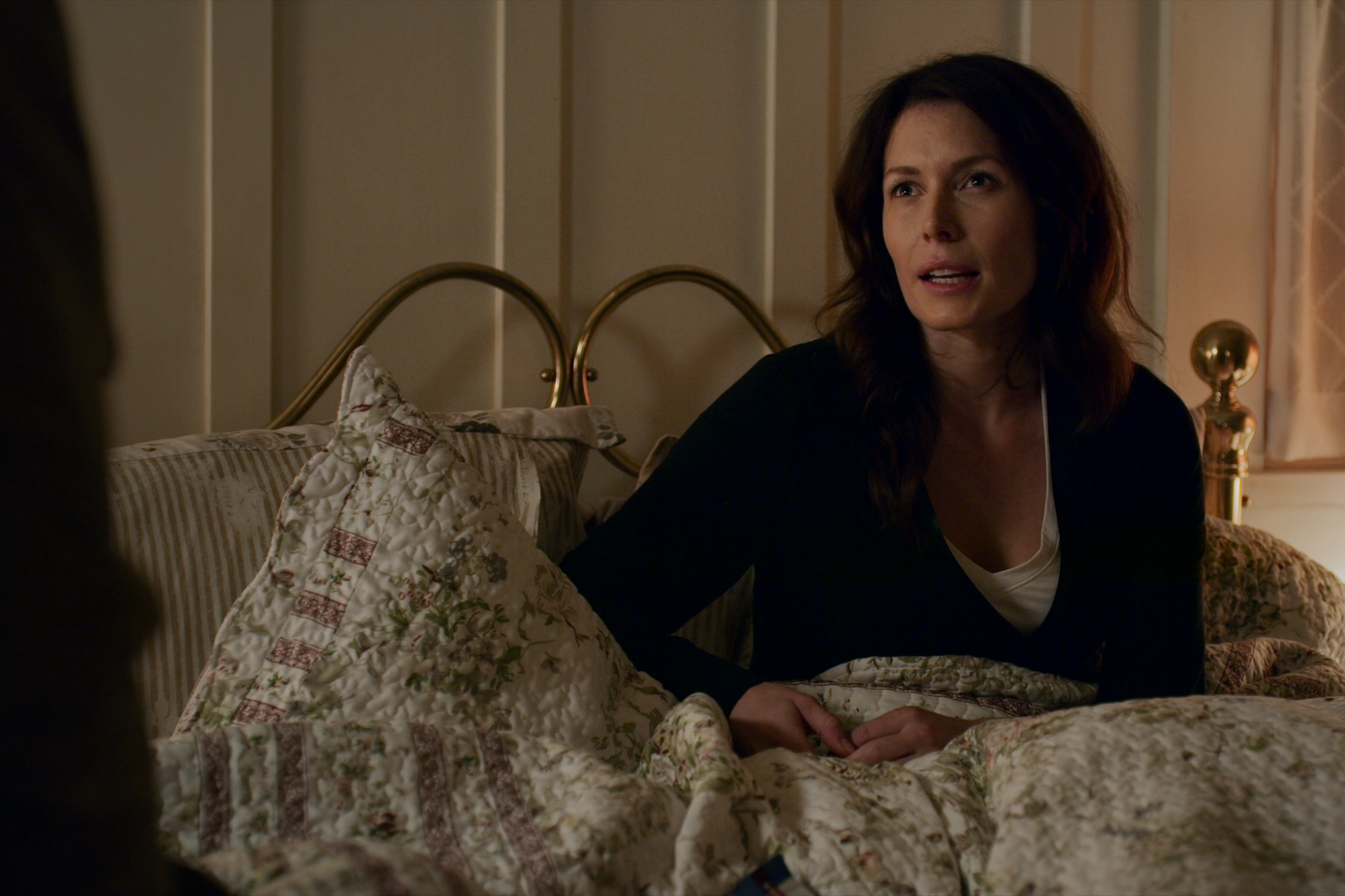 'Virgin River' is prone to cliffhangers
There has been a lot of dramatic — and often mysterious — series coming to streaming services lately. These binge-worthy shows know how to mix together the right amount of drama, romance, and suspense to keep viewers glued to the screen episode after episode. When a season comes to an end, there's the tendency to use a cliffhanger in order to keep the anticipation going.
That's certainly been part of Virgin River's success. The series revolves around nurse practitioner Melinda Monroe, who leaves big-city life in L.A. for a remote town in northern California called Virgin River after a series of tragedies. Expecting a quiet place to get away from it all, Melinda finds out that small-town life can be complicated in its own ways.  
The series has newcomer Melinda getting tangled up in the complex lives of the people who inhabit this secluded town, and that's where the drama comes in. When Season 2 ended with a huge cliffhanger that had fans wondering if a main character was alive or dead, it was clear that the series wouldn't be afraid to toy with fans' emotions. 
'Virgin River' is based on a series of books
When Season 2 wrapped up, it was unclear whether Jack Sheridan — who had been shot — would survive. Season 3 is expected to premiere in late 2021, and Netflix has revealed that actor Martin Henderson (who plays Jack) will be back on the set as well.
This alone might not be enough to assuage fans' fears that Jack has perished — after all, dead characters have certainly returned on other series. However, those who have read the books the series is based on assure fans that Jack has a major role to play. Virgin River draws from the source material by Robyn Carr.
The series of books it uses for inspiration include nearly two dozen titles, so those who have read the books have quite a bit of insight into how things might unfold. Of course, the creators are under no obligation to keep things exactly the same, so even well-read viewers could be in for some surprises. 
Fans suspect Charmaine's pregnancy is not what it seems
One plot that unfolded throughout Season 2 of Virgin River was Charmaine's pregnancy. Jack is a definite love interest for protagonist Melinda, but he was in a "friends with benefits" relationship with Charmaine, and she's pregnant. This certainly put a damper on the fledgling love between Jack and Melinda, and fans are not convinced that the babies (she's pregnant with twins) are Jack's at all. 
As Express reports, fan theories are popping up that Charmaine is pregnant by another man, and that she's using that fact to keep Jack in line. By the end of Season 2, Charmaine had given Jack a pretty clear ultimatum. If he was going to be with Melinda she — and the babies — would move to Oregon, hours away.
Some fans interpret this to mean that Jack has no biological claim to the children, and Charmaine is dangling the possibility of fatherhood as a way to keep him around. If Jack is not the father, fans have some thoughts on who might be.
Several fans picked up on the way Jack's friend Mike reacted to the pregnancy news. Could he be the actual father? Considering Charmaine's role in the books was much less prominent and, according to Screenrant, the babies were not Jack's in the books, it's very possible Jack isn't the father. Fans will find out if this theory is possible when Netflix releases season 3!