'Virgin River': A Love Triangle Between Brady, Brie and Mike Could Be at the Center of Season 4
Virgin River is one of Netflix's most highly-rated shows. Based on the books by Robyn Carr, the series centers on a small town in northern California and the residents who live there. Standing at the helm of the series are Mel Monroe (Alexandra Breckenridge) and Jack Sheridan (Martin Henderson), a nurse and bartender. They strike up a romance upon Mel's arrival in town. Now, Jack's sister Brie (Zibby Allen) is also finding herself in a bit of a romance as well.
Running from some trauma, Brie falls for Brady (Ben Hollingsworth), the town's bad boy who has now been accused of shooting Jack. Confused and bewildered by this turn of events, Brie could find herself in the arms of Detective Mike Valenzuela (Marco Grazzini) when season 4 premieres.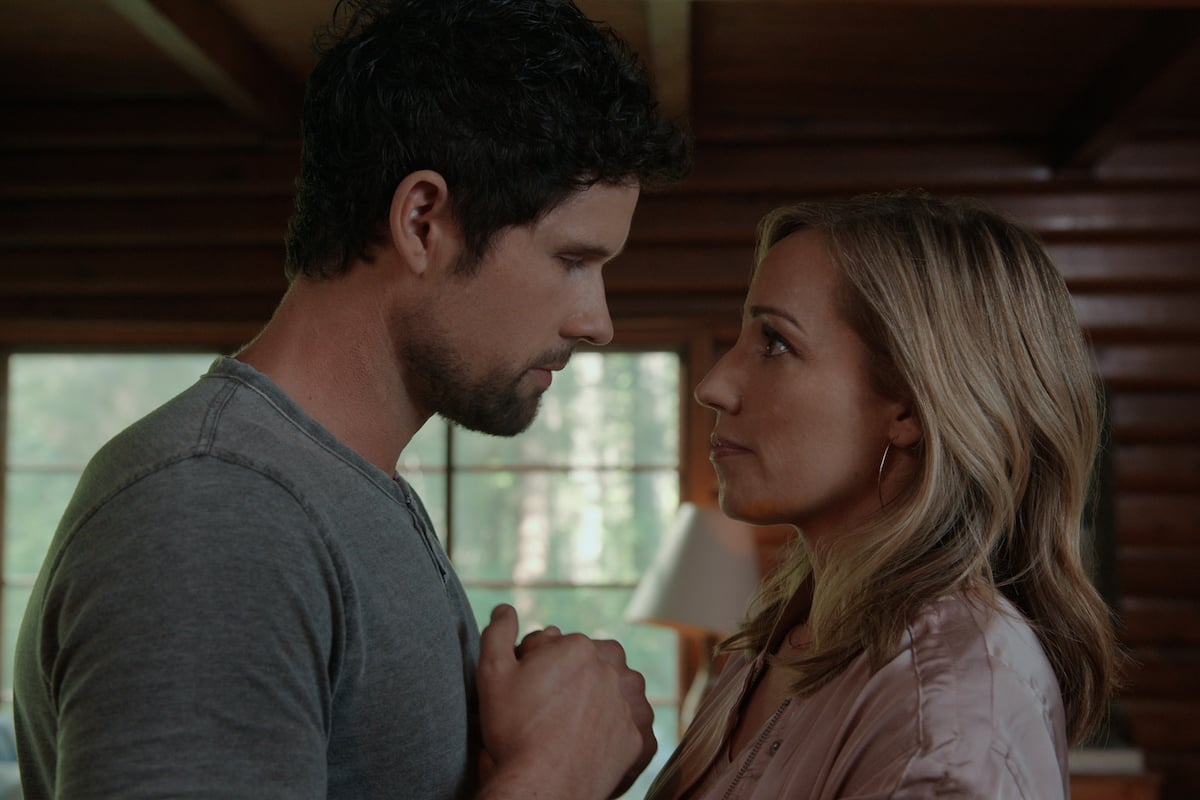 RELATED: 'Virgin River': Why Are so Many Characters From Robyn Carr's Books Missing From the Show?
'Virgin River' fans believe Mike framed Brady
In the season 3 finale, fans were stunned when Brady was arrested for shooting Jack. Though the men have had their difference in the past, it just seems highly unlikely that Brady would do something so evil. Now, fans believe that Mike has framed Brady for his own personal reasons.
When Virgin River Season 3 opened and Brie first arrived in town, Mike attempted to flirt with her. However, she brushed him off, only to be involved with Brady. Mike has seemingly resented that from the beginning.
Fans of Carr's Virgin River books will recall that Brie dates Mike, not Brady, in the novels. With Brady behind bars, the Virgin River writers could be setting up an intriguing romantic entanglement.
Season 4 could see a love triangle between Brady, Mike and Brie
Brie was stunned as she watched Brady get arrested for allegedly shooting her older brother. However, that didn't stop Mike from shooting his shot at her.
"Brie, if you wanna stick around, it's your call," he said during the scene. "But if you want my opinion, you're wasting your time. You could do a whole lot better." Now it appears that with Brady in prison, Brie will be pulled toward Mike.
Deadline shared a synopsis for the forthcoming season of the series. It reads, "Brie, intent on proving the innocence of the man she loves, unexpectedly finds herself in a closer relationship with Mike and one step closer to Calvin's violent criminal web."
Mike is hiding a dark secret on 'Virgin River'
We're going to see how this love triangle pans out. However, we do know that something is off about Mike. While Preacher (Colin Lawrence) and Jack seem to trust the former Marine, Brady has always had some open animosity toward him.
It appears that it all had something to do with their tour in Afghanistan and something that Mike did over there. Fans hope we'll learn more about the police detective when season 4 premieres on July 20, 2022. We should also finally learn who shot Jack.
"If we get the actual reveal [in season 4], it would detail more of how this all was intertwined," Virgin River showrunner Sue Tenney told Us Weekly. "The webbing of that story goes all the way back to the first season, so it's a connective tissue that goes through four seasons."
RELATED: 'Virgin River': Fans Might Not Find out Who Shot Jack for a Long Time