'Virgin River': Martin Henderson Dropped a Major Season 4 Hint on Instagram
Filming has just come to an end for 'Virgin River' Season 4. Recently, Martin Henderson dropped a major hint for fans on his Instagram account.
Fans are anxious for more of the feel-good Netflix drama, Virgin River. Based on the books by Robyn Carr, the series follows Mel Monroe (Alexandra Breckenridge), a nurse who relocates from Los Angeles to the small town. Trying to heal from her past, Mel finds herself falling for Jack Sheridan (Martin Henderson), the town's bar owner.
Over the course of three seasons, Mel and Jack have been through numerous ups and downs. Now, Henderson has dropped a major hint about season 4 and the couple's status on Instagram.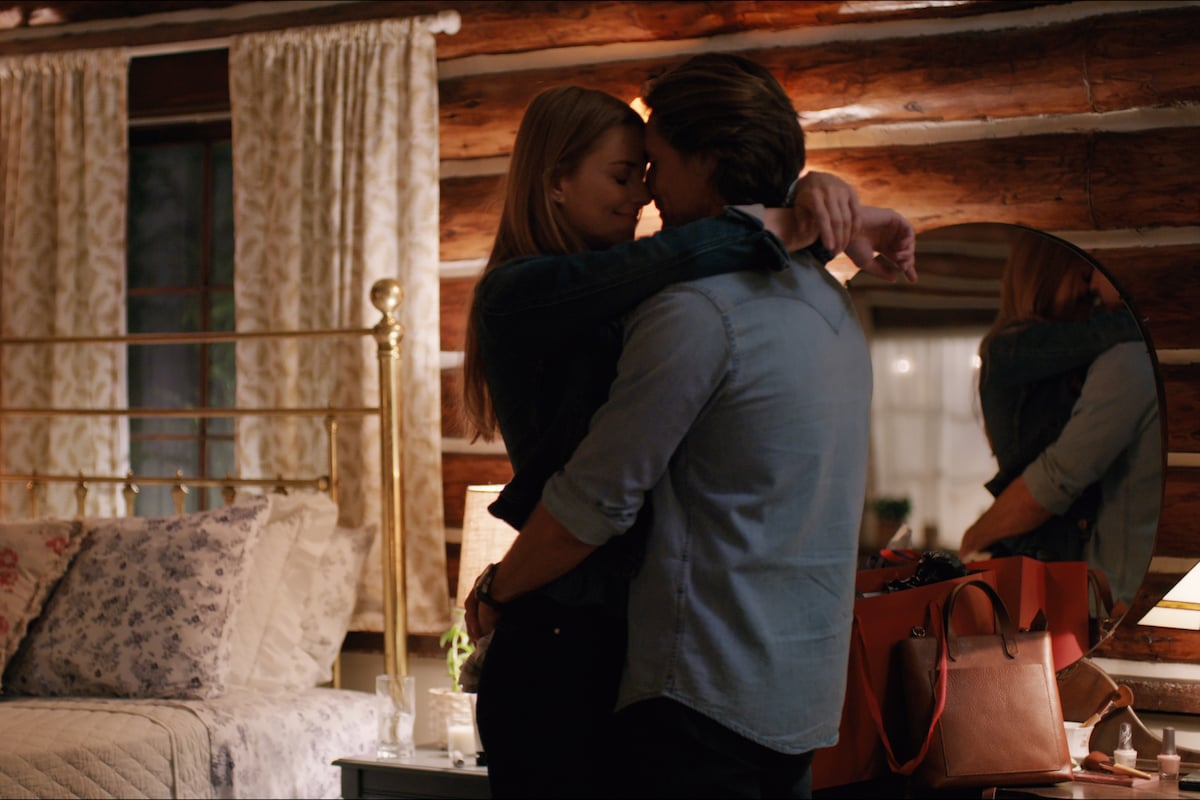 What is the release date for 'Virgin River' Season 4?
Virgin River has just wrapped filming for season 4. Back in September, Netflix announced that the series had been renewed through season 5, but they didn't share much more details aside from that.  "Netflix has ordered 2 more seasons of the popular show, Virgin River," the Netflix press release states. "Starring Alexandra Breckenridge and Martin Henderson, Virgin River tells the love story of Mel Monroe (Breckenridge) who answers an ad to work as a midwife and nurse practitioner in the remote Northern California town of Virgin River, thinking it will be the perfect place to start fresh and leave her painful memories."
Typically, it takes a least six months for a Netflix series to move through post-production, but it could be much longer than that. It looks like season 4 of Virgin River won't be released until at least mid-2022.
Martin Henderson dropped a major season 4 hint on Instagram
In celebration of the holiday season and the final week of filming Virgin River Season 4, Henderson dropped a major nugget on his Instagram. He shared a photo of himself and a smiling Breckenridge on set. "Happy Thanksgiving everyone!!" he wrote. "Pretending it's always warm in Virgin River. 1 week of shooting season 4 left…hope you all enjoy it when it drops. #setlife"
This stunning photo could hint at the fact that Mel and Jack's relationship survives the uncertainly surrounding Mel's pregnancy. After all, Breckenridge hinted at tough times ahead for the couple. "If it's not Jack's baby, Jack and Mel are naturally going to have some tough times ahead," the actor told E! News via Hello! "It would be immensely difficult. That would be extremely challenging, especially for Jack. If he's gonna stick around, if he's devoted to Mel, that's gonna be hard to have a baby that's her dead husband's baby. That's just, like, asking a lot."
Crossing our fingers that all will be well between them.
'Virgin River' Season 4 will answer some burning questions from fans
From Mel and Charmaine's (Lauren Hammersely) babies' paternities to finding out who actually shot Jack, despite Brady's (Ben Hollingsworth) arrest, fans have a lot of questions that need to be answered in season 4. Thankfully, showrunner Sue Tenney has promised to tie up some loose ends in the new season.
"If we get the actual reveal [in season 4], it would detail more of how this all was intertwined," Tenney told Us Weekly of the culprit behind Jack's shooting "The webbing of that story goes all the way back to the first season, so it's a connective tissue that goes through four seasons."
Fans will also learn who the father of Mel's baby is by the end of the season.  "That's something that we won't answer until we get to the end of — if we get — a season 4," Tenney explained.