'Virgin River': Martin Henderson Hinted at a Major Breakup in Season 4
Martin Henderson took fans behind the scenes on the set of 'Virgin River' Season 4 but he also hinted at a major breakup.
Virgin River has chronicled the ups and downs of the romance between Mel Monroe (Alexandra Breckenridge) and Jack Sheridan (Martin Henderson). Mel moved from Los Angeles to Virgin River for a fresh start. However, the nurse didn't expect to fall for the retired Marine and the owner of Jack's bar.
Just when the pair seemed to be in a good place, life threw a curveball at them. Now, Henderson has hinted at a major breakup in season 4.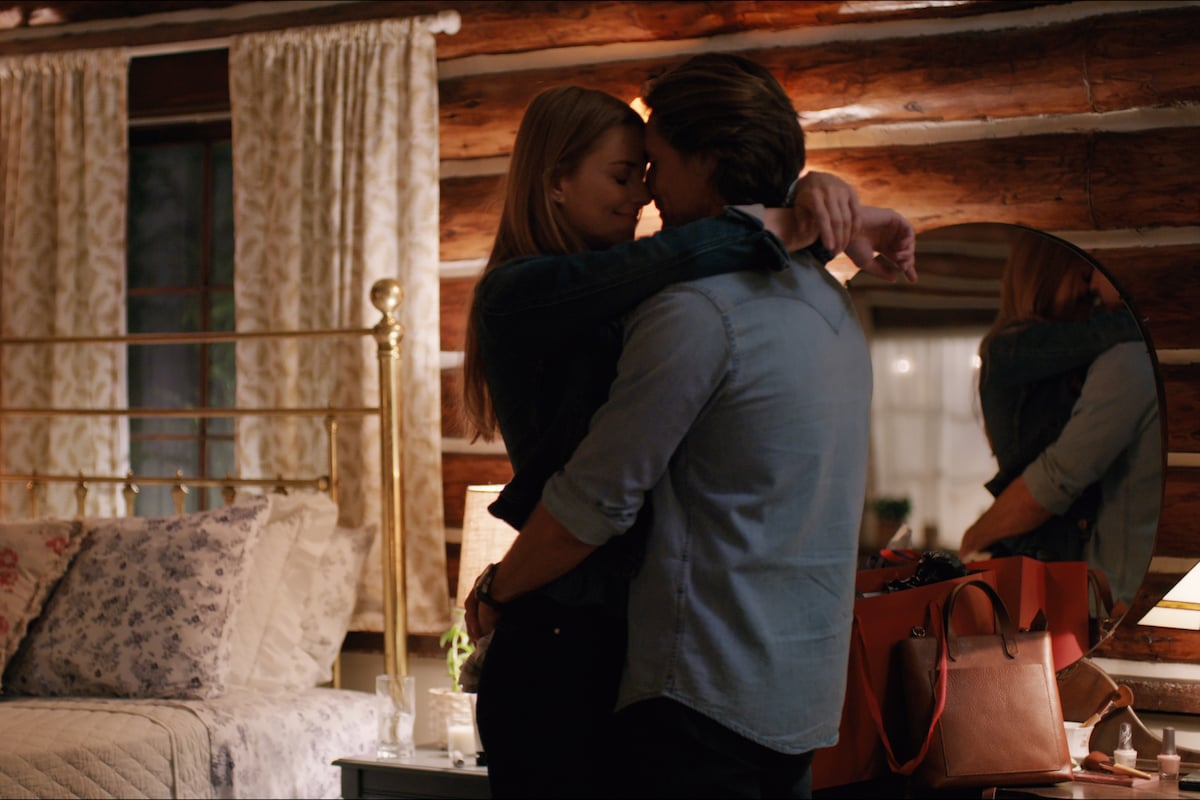 Mel and Jack's relationship is at a crossroads on 'Virgin River'
After going back and forth about their relationship, from Mel healing from the loss of her husband and her firstborn child to Charmaine's (Lauren Hammersley) pregnancy revelation all appeared to be well between Mel and Jack. However, Jack's insecurities about the future caused him to pull the plug on their relationship.
During the couple's brief breakup, Mel decided that she still wanted to pursue her dreams of motherhood. She went through a round of IVF with an embryo she'd created with her late husband. "It kind of makes sense to me that she decides to go through with it, because she doesn't believe that Jack's gonna ever come back to her," the This Is Us actor told E! News via Hello! 
What she didn't expect was to rekindle things with Jack shortly thereafter, leaving her questioning the paternity of her child.
Martin Henderson hinted at a breakup in season 4
Before wrapping filming for season 4, Henderson and Breckenridge gave fans glimpses of what went on during filming. However, some of Henderson's on-set shenanigans may have hinted at a breakup between Mel and Jack in season 4.
During a video posted on social media, Henderson teased fans that Jack and Mel had broken up. "Now that's we've broken up it's hard…" he teased via Express. However, Breckenridge tried to clarify the situation. "Shhh! I can't believe you told them!" she exclaimed. "He's lying, he's lying. Don't listen to him, he doesn't know what he's talking about, they didn't break up."
Breckenridge was in complete disbelief about Henderson's antics. "I can't believe you just said that to people, they're so sad!" she said. Henderson, however, did not let up. He said, "Yeah, this is the breakup scene we're doing right now."
Alexandra Breckenridge has said that Mel and Jack will have some tough times ahead on 'Virgin River'
Though Breckenridge was insisted in the clip with Henderson that Mel and Jack hadn't split, she has hinted at a rocky road ahead for the couple. There could be major tension between the pair Mel's baby is not Jack's child. "If it's not Jack's baby, Jack and Mel are naturally going to have some tough times ahead," the actor told E! News via Hello! "It would be immensely difficult. That would be extremely challenging, especially for Jack. If he's gonna stick around, if he's devoted to Mel, that's gonna be hard to have a baby that's her dead husband's baby. That's just, like, asking a lot."
Thankfully, the paternity of Mel's baby will be revealed in season 4. "That's something that we won't answer until we get to the end of — if we get — a season 4," Virgin River showrunner Sue Tenney told Us Weekly