'Virgin River': Martin Henderson Revealed That He Knows Who Shot Jack
'Virgin River' Season 3 centered around the mystery of who shot Jack. Though Brady was arrested at the end of the season, Martin Henderson has revealed that he knows who really pulled the trigger that nearly led to his character's demise.
Netflix's Virgin River is known for ending its seasons with a bang. There was more than one massive cliffhanger at the end of the third season. In the season finale, just as Jack (Martin Henderson) is about to propose to her, Mel (Alexandra Breckenridge) reveals that she's pregnant and that she's not sure who the father of her baby is.
Also, Brady (Benjamin Hollingsworth), Jack's former friend is arrested for shooting him. However, we're not certain the police have the right guy and it appears that Henderson isn't either.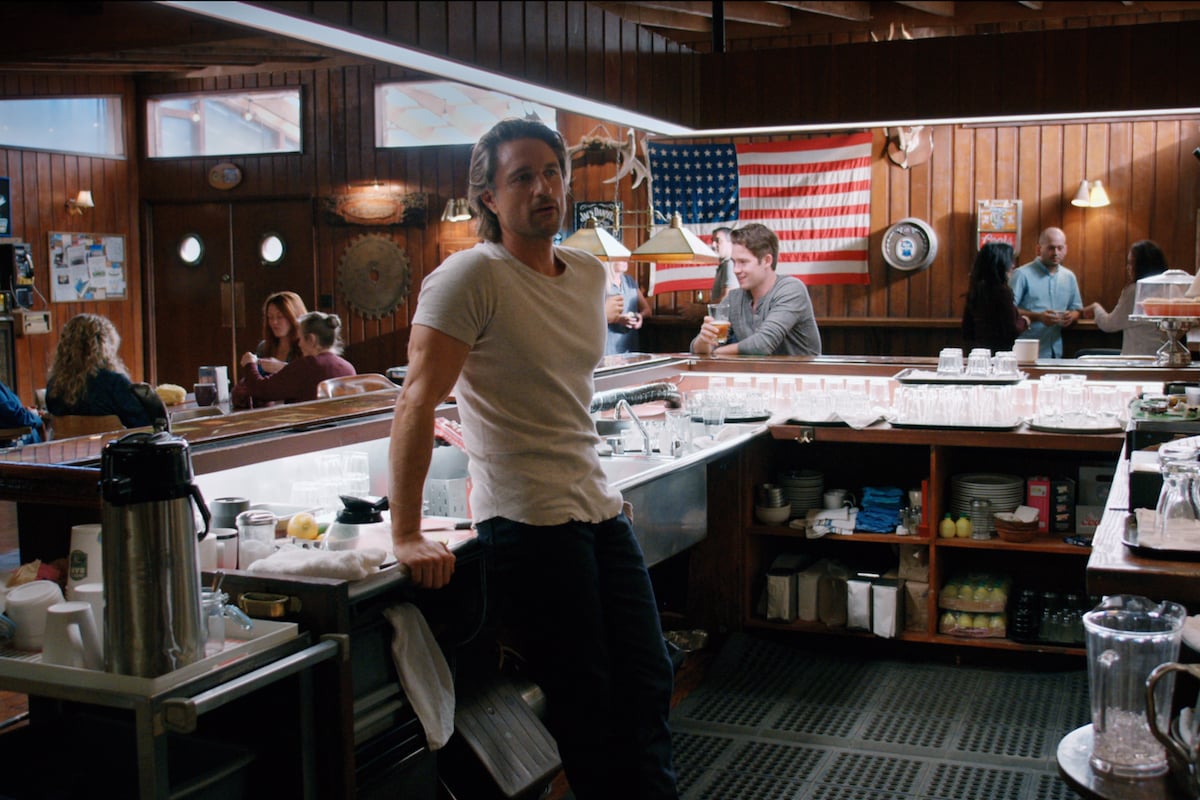 Brady was arrested for shooting Jack in 'Virgin River' Season 3
One of the reasons why Brady and Jack are no longer friends is because Brady got mixed up with  Calvin (David Cubit), a volatile drug lord who is determined to see Jack crumble At the end of the third season of Virgin River, Brady is even arrested for shooting his former friend. However, we're not so certain it's that simple.
Even Hollingsworth hinted that pinning Brady as the shooter would be far too straightforward. "It's got to be tough to feel like an outsider in such a small town," Hollingsworth told TV Line. "But he's also been an outsider his whole life. His parents weren't really around when he was younger. His uncle raised him, and pretty much left him to his own devices. I think he's used to living on the fringe. He's also kind of like a stray dog. He can survive just about any situation. I think a lot of people in Virgin River underestimate him."
Martin Henderson says he knows who shot Jack on 'Virgin River'
Throughout the third season of Virgin River, Jack began having flashbacks, and all roads appeared to lead him back to Brady. Somehow, we don't think it's quite that simple. Though Brady has in fact been arrested, we're no so certain he was the one who pulled the trigger. A new interview from Henderson reveals that he's no so certain the right guy was caught either.
"I know," he told Entertainment Weekly. "And the fact that I know makes me feel like the audience is going to find out." The actor explained that the writer's toyed with the idea of revealing everything in Season 3, but ultimately decided to wait until Season 4.
"It would be unfair to the audience to not have that result," Henderson explained. "That would feel a little tacky to string them along and then keep it a mystery. There has to be a resolution, and obviously, it further complicates his relationship with Brady and it'll be nice to see some of that stuff resolved hopefully too, and maybe heal going forward."
Will 'Virgin River' have a Season 4?
There has been no news yet on the fourth season of Virgin River. However, considering the success of the series, we can assume that an announcement from Netflix is on the horizon. However, the streaming service could be simply keeping their fans in limbo for the time being.
According to SpoilerTV via Express, the fourth season of Virgin River has already been greenlit by Netflix. The website is reporting that the cast and crew are already filming in Canada as of July 2021. Spoiler TV has also reported that the fourth season is set to conclude filming in Nov. 2021.
We just need to know who shot Jack and if he is in fact the father of Mel's baby.