'Virgin River': Did Mike Frame Brady Because He's in Love With Brie?
Virgin River, the hit Netflix drama series is no stranger to love triangles and entanglements. Though the series' focal point is Mel Monroe (Alexandra Breckenridge), a Los Angeles-based nurse who moves to Virgin River for a fresh start, other characters in the series are just as important.
During the second season of Virgin River, Mel's boyfriend Jack Shriendan (Martin Henderson) was shot by an unnamed assailant. At the end of season 3, his Marine brother and former friend Brady (Ben Hollingsworth) was arrested for the crime. However, fans of the show believe that another former Marine, a detective named Mike (Marco Grazzini) may have set him up for his own personal reasons, one of them being his interest in Jack's sister Brie (Zibby Allen).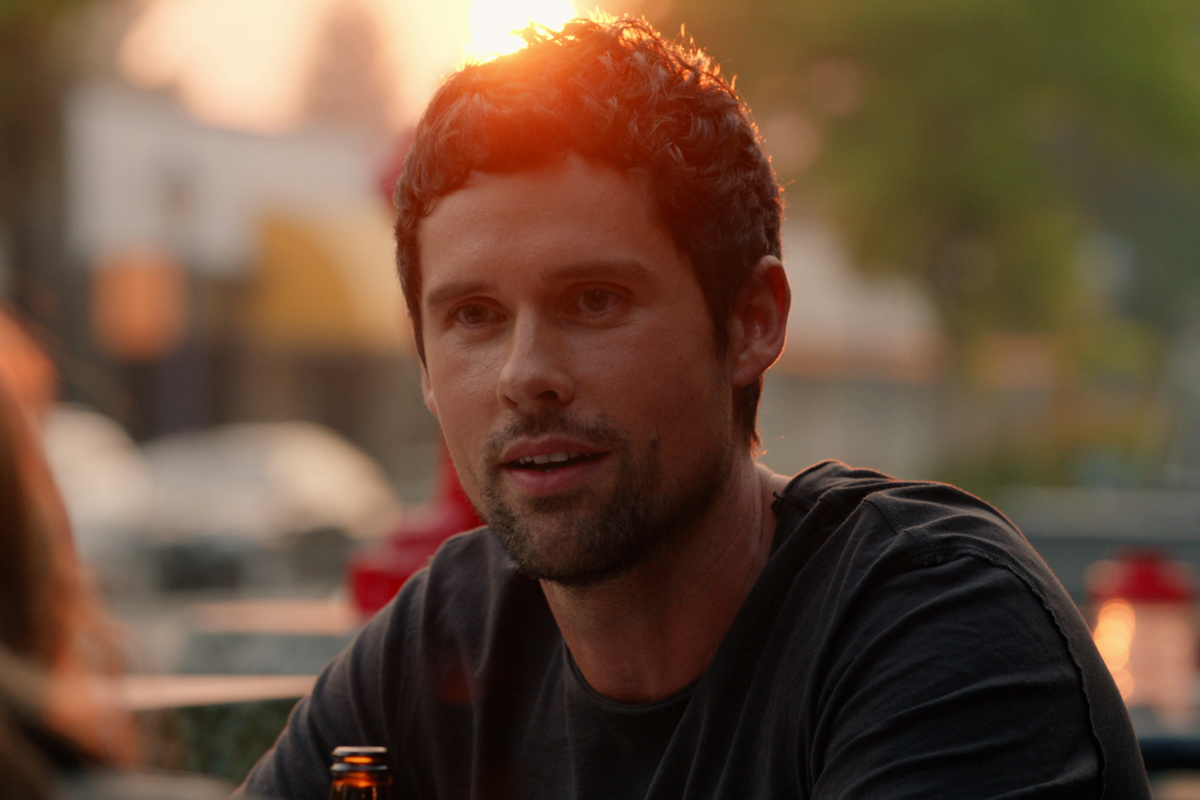 RELATED: 'Virgin River': Why Are so Many Characters From Robyn Carr's Books Missing From the Show?
Brady has been arrested for shooting Jack in 'Virgin River'
After showing his softer side, especially as he fell for Brie in the third season of Virgin River, fans were stunned when Brady was arrested for shooting Jack in the season finale. Over the course of the season, Brady's alibi fell apart, Jack had flashbacks of seeing Brady just before he was shot and finally, Mike found a gun planted in his car.
Though Brady and Jack have been on the outs for some time, we still aren't convinced that Brady would shoot his friend and comrade, but we do know that getting him out of the way would make things easier for Mike, especially where Brie is concerned.
RELATED: 'Virgin River': Fans Might Not Find out Who Shot Jack for a Long Time
'Virgin River' fans believe Mike framed Brady because he's in love with Brie
Brady's arrest was way too suspect for some Virgin River fans and now they are convinced that Mike set him up because he wants a chance with Brie. If you recall, Mike flirted with Brie when she arrived in town, but she brushed him off, only to find herself entangled with Brady later on.
In Robyn Carr's Virgin River books, it should be noted that Brie dates Mike, not Brady. Now that Brady is behind bars, the Virgin River Netflix writers could be coming up with a way to create a very intriguing love triangle. After all, as Mike and his team arrest Brady with a horrified Brie looking on he says something very interesting.
"Brie, if you wanna stick around, it's your call," he quips. "But if you want my opinion, you're wasting your time. You could do a whole lot better." It appears that by "a whole lot better" Mike is suggesting himself.
RELATED: 'Virgin River': Jack Might Not Be the Father of Charmaine's Babies
Did Mike shoot Jack on 'Virgin River'?
In addition to his apparent obsession with Brie, some Virgin River fans believe Mike was actually the one who pulled the trigger. However, that doesn't actually align. In the Virgin River Season 2 finale, just before he was confronted by the gunman, Jack was on the phone with Mike who appeared to still be in the police station. The men were speaking about drug kingpin Calvin's (David Cubitt) operation and how to get it to shut down for good.
Still, though Mike may not have pulled the trigger, he is still appeared overly invested in getting Brady locked up. It's also extremely suspicious that in Virgin River Season 3, Brady hinted at something nefarious that Mike did while their Marine unit was station in Afghanistan.
Jack seems oblivious to what that was, but Brady is very aware.