'Virgin River': The Series Is One of the Most Viewed Shows on Netflix
Netflix's Virgin River might sound cheesy to some. Its storyline is focused on a big city nurse named Mel Monroe (Alexandra Breckenridge) who moves to the small town of Virgin River for a fresh start. Though the show certainly has a Hallmark-like tone and has some of the typical plot points of an old-fashion romance novel, it's absolutely dominating the ratings.
Virgin River has become one of Netflix's most-viewed series, clobbering the competition.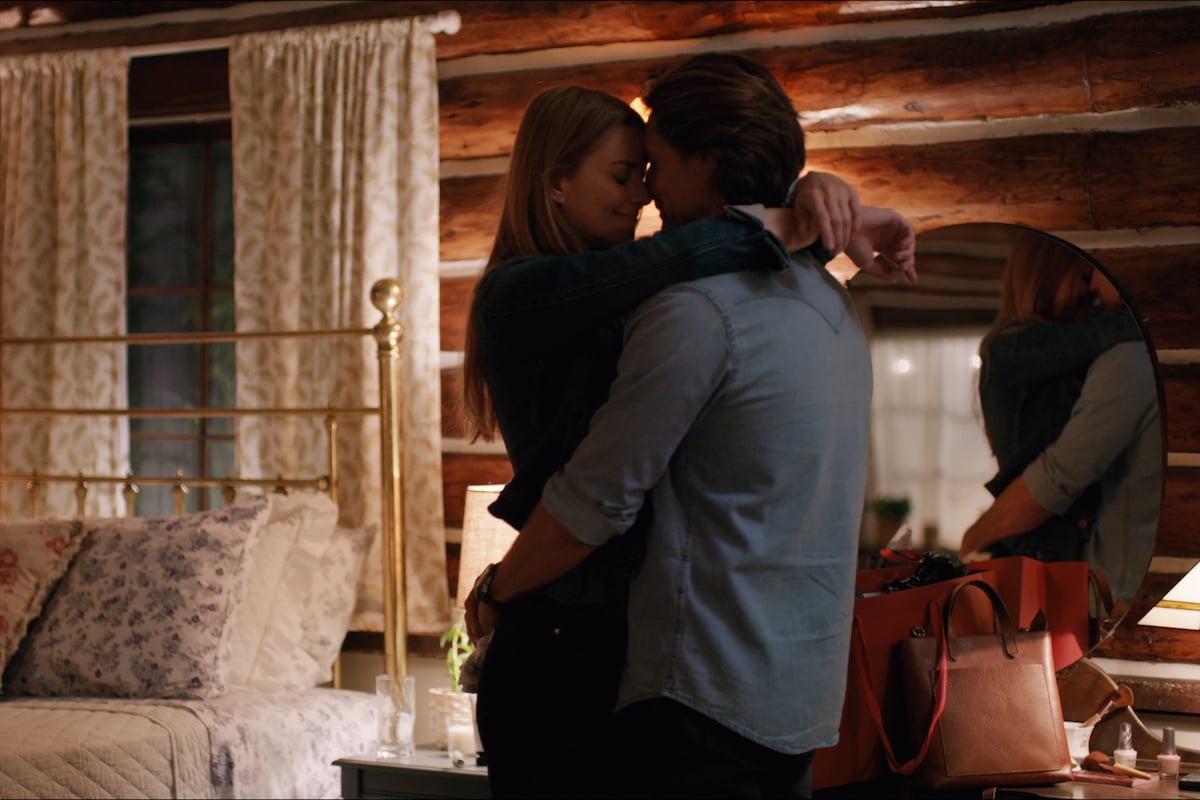 RELATED: 'Virgin River': Fans Are Convinced Paige Is Already Dead
Netflix's 'Virgin River' isn't as sexy as Robyn Carr's books
Though fans are absolutely invested in Virgin River, Mel and Jack's romance, and the absolute whirlwind of chaos that is Charmaine (Lauren Hammersley), many fans have noticed that the series is a lot tamer than the sultry sexy scenes in Carr's books.
When it came to bringing the characters of Virgin River to life, series showrunner Sue Tenney and her producers knew they needed to pull in as many viewers as possible. In order to do so, they had to make sure their tone maintained a PG rating. Carr was pleased that the team at Netflix decide to focus on the substance of the show instead of just sex.
"There's a need for positive drama," Carr told Entertainment Weekly. "Not just goody-two-shoes, everything-is-beautiful kind of story, but a kind of story where people have real problems and real issues and they have to resolve them. Hopefully intelligently and with the available help. Maybe with counseling, maybe with medical intervention. They need to come out the other side in a better place than they were, and the characters need to serve as positive role models for the women who are reading the books."
RELATED: 'Virgin River': Why Are so Many Characters From Robyn Carr's Books Missing From the Show?
'Virgin River' is one of the most popular show's on Netflix
Since the producers, writers, and showrunner were able to get the tone just right, Virgin River has absolutely soared on Netflix with the ratings for the series being some of the largest on any streaming service. When Virgin River Season 3 hit Netflix on July 9, 2021, Nielsen is reporting that over 1.4 million viewers watched in the first week. Loki had been dominating the charts before then, but Virgin River made it the second-most viewed show of the week, with 1.08 million viewers.
Even more impressive is the fact that these numbers were just from July 5 to July 11 which meant that Virgin River had only been out for 3 days and still managed to dominate.
Despite its success, Netflix has remained silent about the fourth season of the show.
RELATED: 'Virgin River': Jack Might Not Be the Father of Charmaine's Babies
Why hasn't Netflix renewed 'Virgin River' for Season 4?
Tenney and the actors have all been hinting about what they want to see in the fourth season of the show. Fans are also desperate to know what will happen with Jack and Mel now that Mel is pregnant. There are also some questions about Charmaine's pregnancy and we aren't sure Brady (Benjamin Hollingsworth) actually shot Jack.
However, Netflix has not yet greenlit the show for a fourth season, even though the ratings are through the roof. It turns out that the streaming company may have given the series the green light already, but they are simply building anticipation by keeping the public in the dark.
"Well, Netflix is quite quiet about all that [production updates] – I just hesitate to say anything that they might get upset [about]," actor Tim Matheson who portrays Doc told Radio Times via Hello! Magazine. "My understanding is that it will be like any day now."
Rumor has it that the show has already been filming new episodes and production is set to finish in November 2021.