'Virgin River': Preacher's New Love Interest Could Affect Paige and Christopher
Netflix's Virgin River may follow the romance between Mel Monroe (Alexandra Breckenridge) and Jack Sheridan (Martin Henderson). However, Jack's best friend, John "Preacher" Middleton (Colin Lawrence), is also a pivotal character in the series. In the first two seasons of the series, Preacher fell for Paige Lassiter (Lexa Doig), a single mom who seemed wary of anything new. Still, she trusted Preacher with her life and her son, Christopher (Chase Petriw).
Now, with Paige out of the picture, Preacher seems ready to move on. However, it may not be as easy as he'd hoped.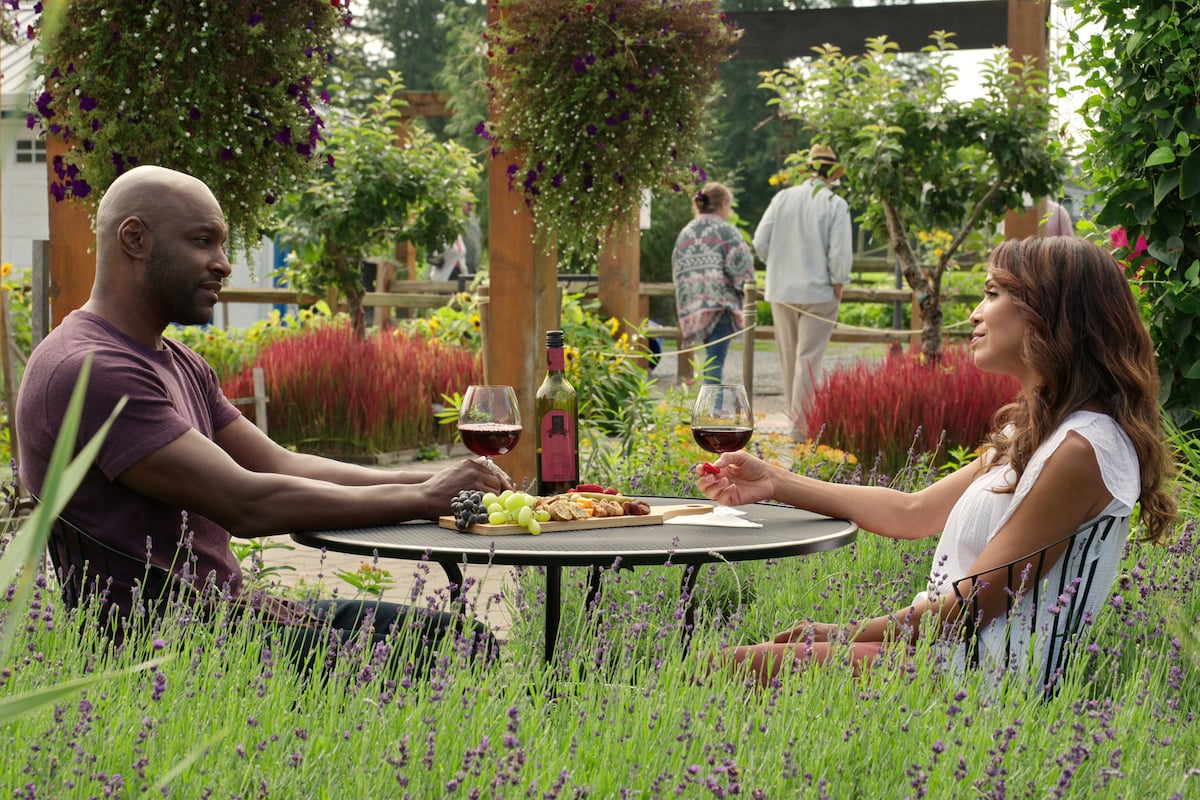 RELATED: 'Virgin River': Jack Might Not Be the Father of Charmaine's Babies
Preacher was left for dead in 'Virgin River' Season 3
Preacher has always been as solid as they come. Therefore, when he was lured to his death in the season, 3 finale fans were alarmed. After having a flirtation with Paige in the first two seasons of Virgin River, Preacher found himself caring for her young son Christopher after she left town.
Paige's abusive ex-husband Wes (Steve Bacic) had tracked her to Virgin River, and in a heated fight, she accidentally killed him. Enlisting Preacher to help her hide the body, Paige fled town just as Wes' twin brother Vince (Bacic) came looking for her.
Preacher was later lured to his death when an alleged friend of Paige's, who was actually working with Wes drugged him and left him in the woods so that Christopher could be kidnapped.
Preacher's new love interest could affect Paige and Christopher
Though the last time we saw Preacher, he was left for dead the retired Marine looks healthy and thriving in newly released photos from Virgin River Season 4.  Deadline shared the season 4 description of the series with fans.
It reads, "Even as Preacher forges a new romantic connection, he can't help but hold out hope for being reunited with Christopher and Paige."
This means that despite Preacher being in good health, there is still some unsettled business he has with a certain bakery truck owner and her son. We're not sure that will be so great for Preacher's new romance.
Paige will return in 'Virgin River' Season 4
From the season description and new photos from season 4, it's clear that Preacher is looking to move forward. However, we're not so certain how his new romance will blossom when Paige returns to town. "There's a big reveal when we open Season 4 that puts certain people in jeopardy. Finding Vince becomes paramount," Virgin River showrunner Sue Tenney told TV Insider. Tenney has also explained that she will return to Virgin River after being away. However, she also revealed that Paige's storyline would most likely reach its conclusion in the forthcoming season.
This means that the woman Preacher is romancing in season 4 will likely become a more permanent part of his life. Hopefully, this also means that Christopher will be found safe and sound.
RELATED: 'Virgin River': Fans Might Not Find out Who Shot Jack for a Long Time