'Virgin River': A Season 4 Clip Shows Hope's Return and Fans Are Losing It
Netflix has renewed its beloved romance drama Virgin River for seasons 4 and 5. The Hallmark-like series chronicles the life of Mel Monroe (Alexandra Breckenridge), a nurse from Los Angeles who starts over in the small town. Though much of the series focuses on her romance with the town's bar owner, Jack Sheridan (Martin Henderson), other characters also play a central role in the show.
For the first two seasons, Hope McCrea (Annette O'Toole), Virgin River's mayor acted as a mother figure to both Mel and Jack. Therefore fans were startled by her absence in season 3. Now, a new clip from season 4 is showcasing her return.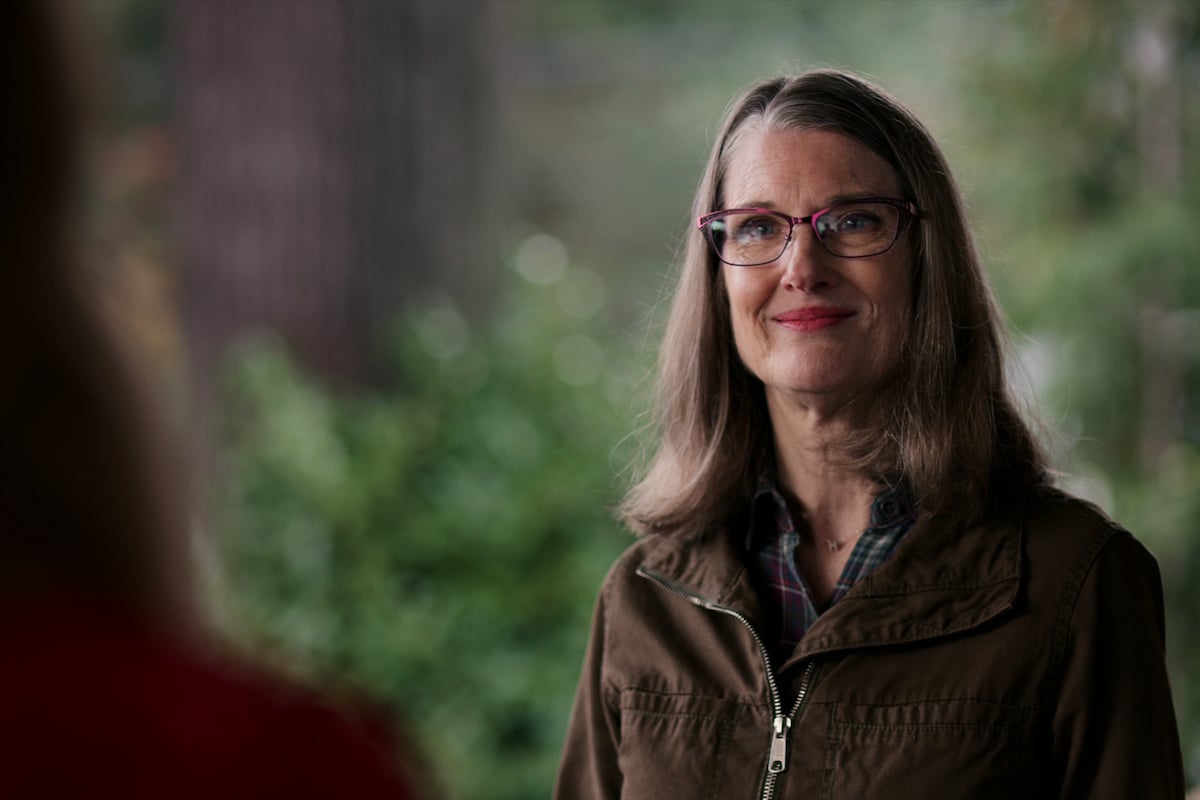 Why was Hope absent from 'Virgin River' Season 3?
Fans were thrilled when Virgin River Season 3 debuted on Netflix in July 2021. The season focused on trying to uncover who shot Jack, the arrival of his sister Brie (Zibby Allen), Charmaine's (Lauren Hammersley) new romance, and Mel's desire to have a baby.
However, fans also noticed the absence of a prominent character, Hope. Though the town's mayor was seen in various video calls and mentioned in nearly every episode, O'Toole was never on set. It turns out that amid the COVID-19 (coronavirus) pandemic the Smallville actor was unable to return to set. "That was a pandemic pivot," showrunner Sue Tenney told Entertainment Weekly. "We've worked very hard to make sure she was still very much in the show. If we have a fourth season, everyone is now vaccinated and the pandemic is not what it was. So, I would hope that we would have Annette back."
Amid Virgin River's Season 4 and 5 renewal, it appears that the actor is back for good.
A clip from 'Virgin River' Season 4 shows Hope's return
As we know, at the end of season 3, Hope was finally driving home after time away from Virgin River. However, as she returned to town for Lilly's (Lynda Boyd) funeral, she was in a horrific car accident. Thankfully, Tenney revealed that Hope would recover from her injuries.
"We do move ahead," Tenney tells Entertainment Weekly. "To us, it's the recovery and what she's dealing with — a traumatic brain injury. In a hospital and going through recovery, that's not really where our show lives. But we're very committed to what the truth of something is, so we'll go to the edge of what's the best recovery for this. We always stick with the parameters, medically, but also we know at this point what we like to do, which are complicated emotionally drama-based stories."
Now a new clip from season 4 proves she will be on the mend. In a clip posted to the Virgin River official Instagram, Breckenridge waves and speaks to the camera. "Hey everybody out there in the internet land, she says. "We're out here doing season four of Virgin River." The camera then pans across her castmates which includes Benjamin Hollingsworth, who plays Brady, Tim Matheson, who plays Doc, Teryl Rothery, who portrays Muriel, and Sarah Dugdale, who plays Lizzie, Zibby Allen who portrays Brie, and of course O'Toole.
Fans were static. "YAY HOPE IS BACK," one fan said on Instagram. Another added, "HOPE IS BACK??? OMG I'M SO HAPPY."
What will happen to Hope in season 4?
It's wonderful to know that Hope will recover. However, fans won't expect the direction that her storyline takes. It appears that she is set to form an unlikely friendship with Muriel, who has had her eye on Hopoe's husband Doc for years.
"It starts as very antagonistic," Tenney explains. "[But] in the slow burn category, you'll see moments coming up that are going to open up that relationship. [It's] fun taking enemies and making them friendly."