'Virgin River' Season 4: Lilly Will Be Back Next Season
Netflix's Virgin River has brought viewers on an emotional roller coaster. After 30 episodes, fans still want more of the show. They do not have to wonder about cliffhangers for long since season 4 is on its way. 
One of the supporting characters is a mother named Lilly. Fans had to say farewell to her this past season, but they will see the character again. Whenever the new episodes arrive, Lilly will make a few appearances. 
Lilly is a recurring character in 'Virgin River'
Virgin River is an adaptation of the novels of the same name, and there are three seasons out so far. The romantic drama follows the life of Melinda "Mel" Monroe. Mel moves to the small town of Virgin River to start a new life. She works as a nurse and experiences more antics than she had expected. 
Mel interacts with various residents of the town. She meets a bar owner named Jack and gets into a relationship with him. Another resident is a woman named Lilly, who is played by Lynda Boyd. Lilly is a recurring character and a friend of Connie. 
Lilly is a member of the local knitting group that her friend runs. She experiences postpartum depression as well as grief due to her husband's death. Lilly is someone Mel can empathize with since she also lost a husband. The two of them formed a bond. 
In the first season, Lilly shows that she is a devoted mother to her two daughters. One is an infant named Chloe, and the other is Tara. 
Fans will see Lilly in future flashbacks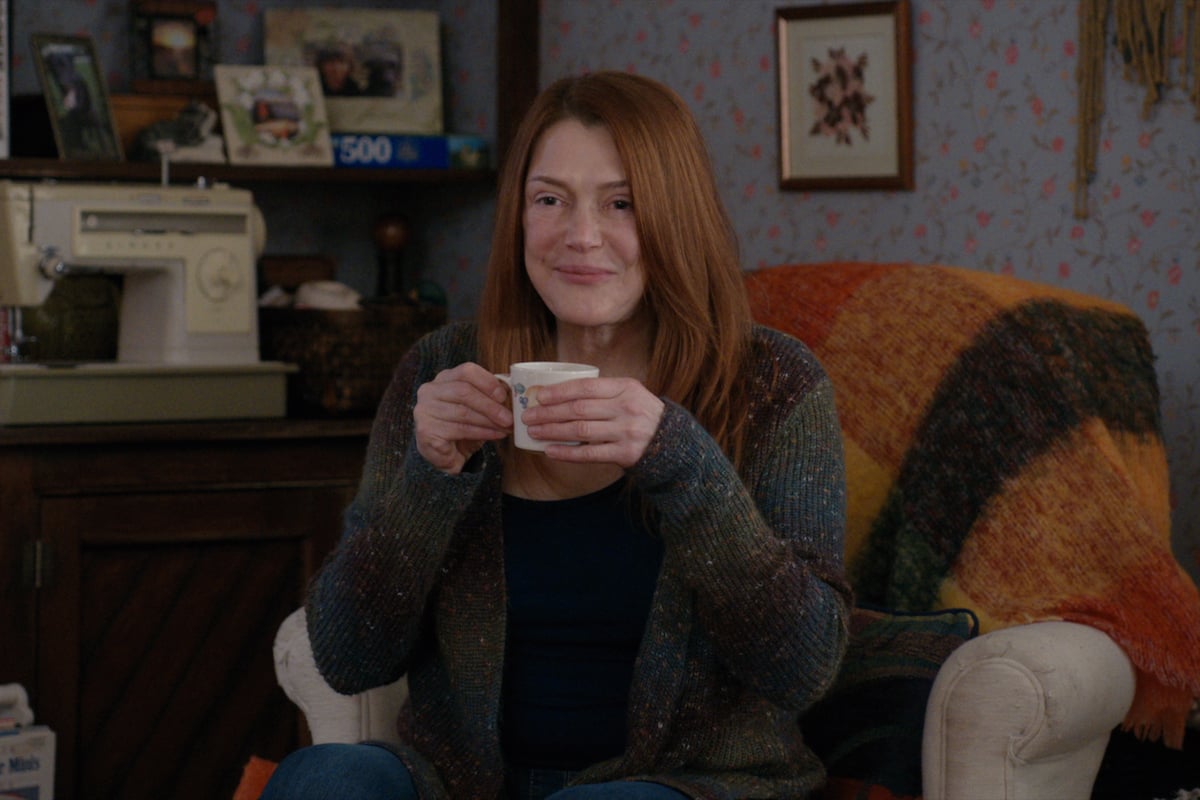 Even though season 2 premiered in early July, Netflix already has the show renewed for another season. Many characters are coming back for more episodes, and one of them is none other than Lilly. Some fans may be surprised since they finished watching the third season. 
According to Digital Spy, Lilly will appear in a series of flashbacks. The character died tragically in season 3, so the show may tug at heartstrings during the flashbacks. The actor opened up to talk about the recent news. 
"When I did have that chat that day with those producers, they said that the plan was to bring me back in flashbacks – like Mel's husband, her dead husband," Boyd mentioned in an interview. 
Boyd is likely happy to return to the show, even if it is only in flashbacks. She mentioned having a strong relationship with the other cast members. The star has an idea of what Lilly's family is going to do but does not know what season four has in store. 
Lilly's tragic storyline in season 3
Some fans liked Boyd's character in Virgin River and were sad to see her go. In season 3, she reveals that she developed stage four pancreatic cancer. Viewers watched Lilly prepare to say goodbye to the people she loves for the next few episodes. 
During her final days, Lilly hangs out with her knitting group. She tells the people there that she loves them and is thankful for their friendships. She even requests her friends to look after her children when she is gone. Lilly spends some time with Tara and Doc Mullins, and Tara expresses that she wished she had visited her mother sooner. 
Lilly's storyline helps ground the show. Many people could relate to the character, and her death was devastating to fans. Even Boyd had an emotional time with her character while filming her scenes. Seeing her next season in memories will make viewers sentimental.