'Virgin River': Season 4 May Have a Major Tragedy
Virgin River Season 4 will premiere on July 20 on Netflix and fans have never been more thrilled. Fans of the drama series have been watching the romance between Mel Monroe (Alexandra Breckenridge) and Jack Sheridan (Martin Henderson) blossom for some time. Now, it appears that the couple's relationship is at a crossroads.
While fans are excited to see more details and exclusives from the upcoming season, a new photo suggests that we are in for a major tragedy.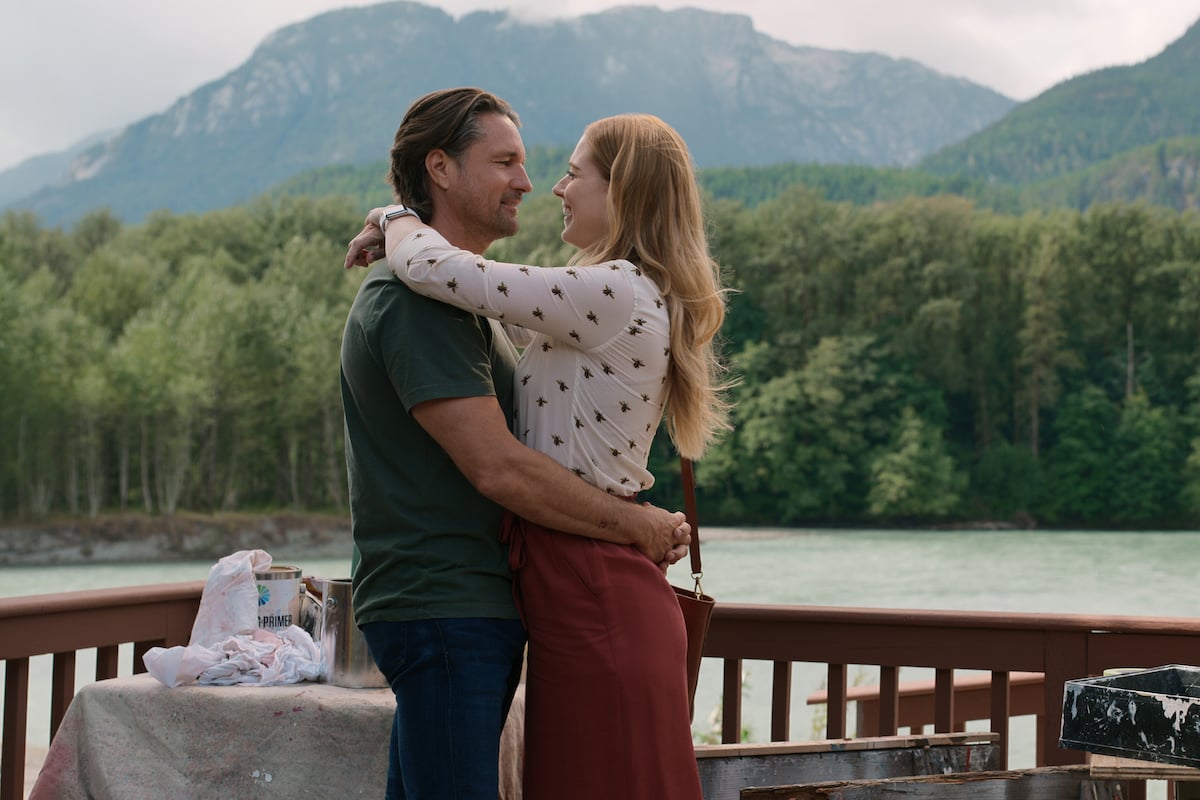 RELATED: 'Virgin River': Fans Are Convinced Paige Is Already Dead
'Virgin River' Season 4 will answer all of our lingering questions
Fans were left speechless following the season 3 finale of Virgin River. Brady (Ben Hollingsworth) was arrested for shooting Jack, even though fans are almost certain he had nothing to do with it. Preacher (Colin Lawrence) was lured to his death. Hope (Annette O'Toole) was in a horrific car accident. Doc's (Tim Matheson) alleged grandson has come to town. And finally, Jack's proposal to Mel was thwarted after she revealed her pregnancy and the uncertainty she had around the baby's paternity.
Now, showrunner Sue Tenney has promised that season 4 will answer all of our lingering questions from that shocking finale.  "If we get the actual reveal [in season 4], it would detail more of how this all was intertwined," Tenney told Us Weekly. "The webbing of that story goes all the way back to the first season, so it's a connective tissue that goes through four seasons."
Tenney also said that Mel's baby's paternity would be made clear by the season 4 finale.  "That's something that we won't answer until we get to the end of — if we get — a season 4," she said.
Season 4 may have a major tragedy
Despite the events of season 3, it appears that season 4 opens on a high note for our favorite character. The official logline for Virgin River Season 4 reads,
 Despite not knowing whether her baby belongs to her deceased husband, Mark or Jack, Mel begins Season Four with a sense of optimism. For years she yearned to be a mother and her dream is one step closer to reality. While Jack is supportive and excited, the question of paternity continues to gnaw at him. Complicating matters is the arrival of a handsome new doctor, who's in the market to start a family of his own.
TV Line has also released a new batch of photos from the forthcoming season, and one of them suggests that tragedy could be amiss. In a photo from episode 12, Jack receives what appears to be a concerning phone call. Since Mel can be spotted in the background we know it's not about her. However, his sister Brie (Zibby Allen) or Charmaine (Lauren Hammersley) could be in trouble.
Mel and Jack could break up in season 4
A pregnancy announcement is one thing, but when Mel revealed that the baby could be Jack's or her late husband's things got a bit prickly. We know that the pair adore one another, but this news along with the stress of Charmaine's pregnancy with Jack's twins could prove to be way too much.
"If it's not Jack's baby, Jack and Mel are naturally going to have some tough times ahead," Breckenridge told E! News via Hello! "It would be immensely difficult. That would be extremely challenging, especially for Jack. If he's gonna stick around, if he's devoted to Mel, that's gonna be hard to have a baby that's her dead husband's baby. That's just, like, asking a lot."
In the year that they've known each other, Mel and Jack have been through quite a lot. Hopefully, this means that they will be able to move past this next obstacle together.
RELATED: 'Virgin River': Jack Might Not Be the Father of Charmaine's Babies