'Virgin River' Season 4: Will Hope Die or Recover From Her Accident?
Based on Robyn Carr's best-selling book series, Virgin River has turned out to be a fan's favorite on Netflix. Recently widowed Mel Monroe (Alexandra Breckenridge) packs her bag and heads north, in a desperate attempt to escape heartbreak. Following a job advertisement to work as a midwife and a nurse practitioner, she prepares to explore a new life.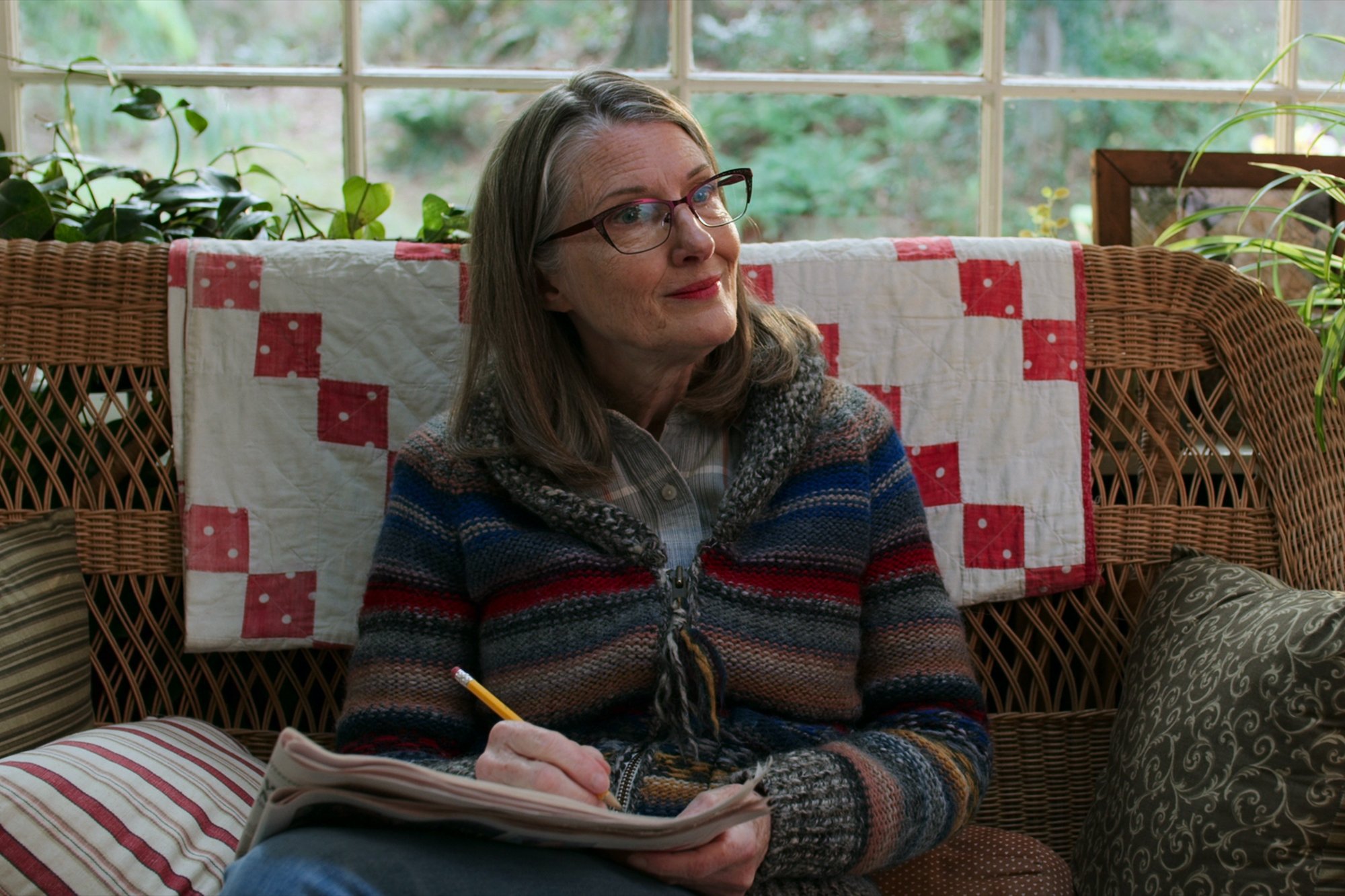 Her journey lands her in a remote town of Virgin River, where she meets characters like Jack Sheridan, Doc, and Hope. Last season, Hope's fate seemed uncertain – will she make it? Get ready, season 4 spoilers ahead!
Who is Hope McCrea?
Hope McCrea (Annette O'Toole) is the social mayor and the center of town gossip in Virgin River, and ex-wife to Doc Mullins (Tim Matheson). She knows everything about everyone in the town, and she is not good at keeping this information to herself.
However, the only thing bigger than her mouth is her big heart. It is almost impossible to picture Virgin River without Hope McCrea. In light of this, fans of the show were worried when Hope, played by Annette O'Toole, was absent on Virgin River Season 3.
Why Hope McCrea was missing on 'Virgin River' Season 3
It was unfortunate that O'Toole could not make it in time to film with the rest of the cast for the third season in Vancouver, because of COVID-19 travel restrictions. Showrunner Sue Tenney explained to Us Weekly that just like every other show, their production was also negatively affected by the pandemic. She added that because of her great love for Hope and the character she plays, the production team did all they could to keep her character alive.
Even without O'Toole playing a central role in the third season, she was still very much present in the overall storyline. Tenney explained to TV Line: "Keeping her present on the show, even though she's only actually in a couple of episodes, was paramount."
Fans speculate Hope's accident may mean she is gone for good
Fans are still mad about the many cliff-hangers that Virgin River Season 3 left behind in the season finale. Nevertheless, the one burning question that they want answers to immediately is that of Hope's fate, and whether she managed to survive the tragic accident.
In season three, Hope is hit by a truck when driving home. After she is rushed to the hospital, she undergoes brain surgery with Doc (Tim Matheson) hoping for the best in the waiting room. Unfortunately, no one knows what happens next. However, given her unusual absence from the third season, fans are speculating that the accident may be a ploy to kill her character, meaning that she will most likely not be cast for the fourth season.
However, in an interview with Entertainment Weekly, showrunner Sue Tenney said Hope will remain alive, but her recovery and traumatic brain injury will be at the forefront of her storyline in the upcoming season.
The friendship between Doc and Muriel
Adding fuel to the fire is the potential romance between Doc and Muriel (Teryl Rothery). After Hope's brain surgery, Doc decided that the best way forward was to put her in a medically-induced coma to give her brain room to recover. With Hope no longer in the picture, fans speculate that this could present a ripe opportunity for Muriel to dive right into Doc's arms.
Muriel has never hidden her feelings for Doc. Her friends even mocked her, warning her not to make any move on Doc since he was dedicated to Hope. While Hope was out of the picture, however, Muriel took the opportunity to form a closer bond with Doc, attending to his every need.
Given Doc is emotionally vulnerable at the moment, Muriel could spin this to her advantage. Could this mean the end for Hope? Will Hope die or recover from her accident? Guess we will all have to wait until Virgin River Season four premieres on Netflix later next year.
RELATED: 'Virgin River': Here's Everything We Know About Season 4