'Virgin River': Season 4 Will Introduce Some Brand New Characters
Virgin River has captured fans' hearts since it first debuted on Netflix in 2019. Based on the book series by Robyn Carr, the show centers on Mel Monroe (Alexandra Breckenridge), a nurse and midwife from Los Angeles. After settling in Virgin River for a fresh start, Mel falls for Jack Sheridan (Martin Henderson) who owns the town's bar.
She's also quickly introduced to the rest of the residents of the stunning small town. Now in season 4, Virgin River is set to introduce two new characters.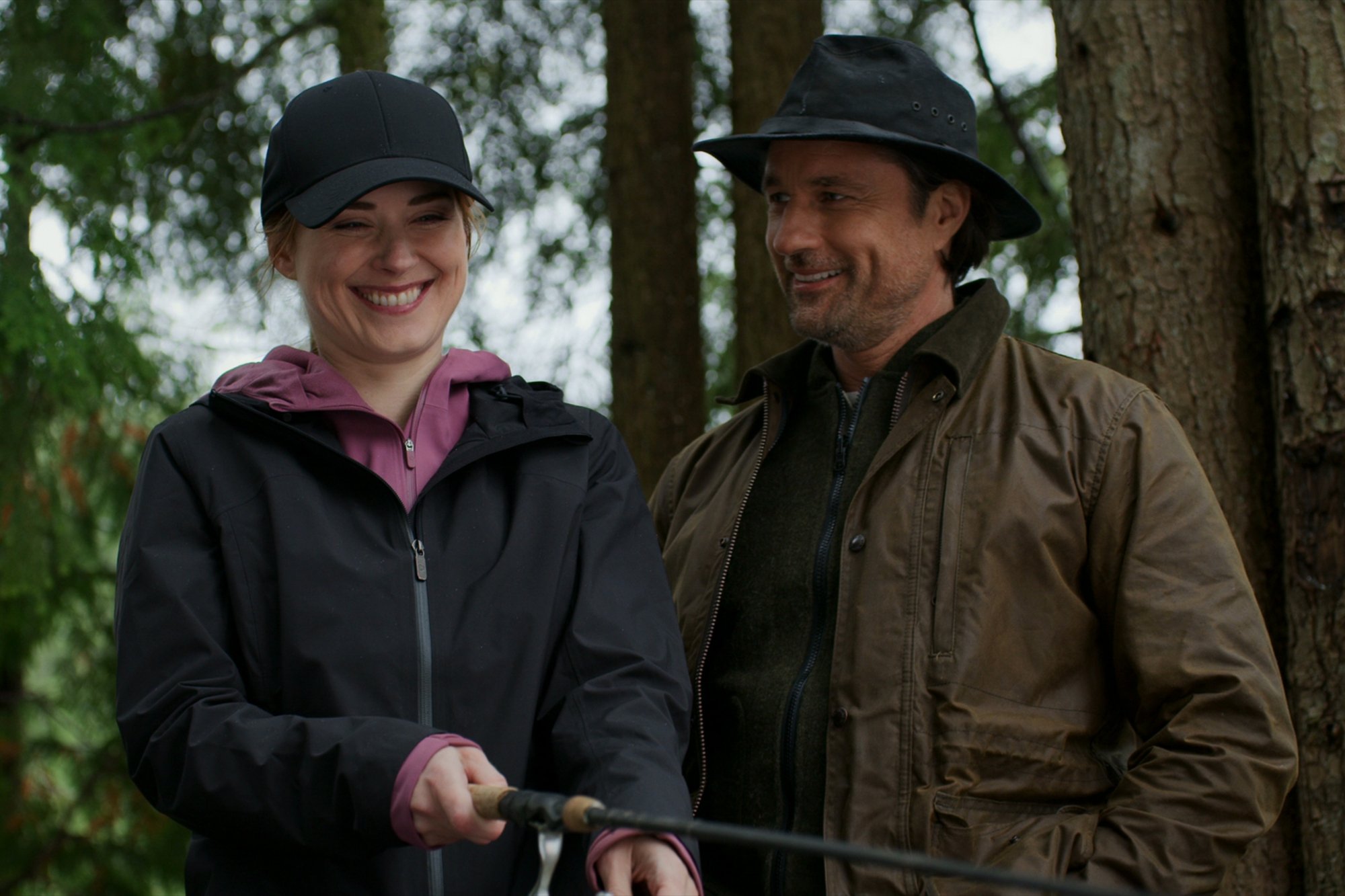 RELATED: 'Virgin River': Jack Might Not Be the Father of Charmaine's Babies
'Virgin River' Season 4 will debut in 2022
After a lengthy silence, Netflix finally announced that they would be renewing the fan-favorite series for seasons 4 and 5. As fans of the show know, the third season was full of drama and twists and turns. When it ended, it left fans with a slew of unanswered questions.
Thankfully all of that is set to be resolved shortly when the series returns for season 4. At present, the actors and crew are in Vancouver filming new episodes of the show. It appears that filming for season 4 had been underway for quite some time. Netflix Life has reported that filming for season 4 began in July 2021. It is expected to conclude in November 2021, just before the Thanksgiving holiday.
Typically Netflix has a six-month delay between the end of filming and when a series debuts. Therefore, we think it's safe to say that Virgin River Season 4 will debut around May 2022.
RELATED: 'Virgin River': Fans Might Not Find out Who Shot Jack for a Long Time
'Virgin River' Season 4 has two brand new characters
In addition to returning to some of our favorite characters, the forthcoming season of Virgin River is also expected to introduce two new characters to the series. Kai Bradbury, who appeared at the end of season 3 will portray Doc's (Tim Matheson) long-lost grandson Denny Cutler. "He shows up in Virgin River to forge a connection with the grandfather he just recently learned about," his character description reads via TV Line. "But Denny comes bearing a dark secret." As far as we know, Doc doesn't even have any kids.
In addition to the Motherland: Fort Salem actor, The Bold Type's Mark Ghanimé will also be joining the series. Ghanimé is set to play Dr. Cameron Hayek. He is described as the clinic's, "dashing new physician. Armed with eye-catching good looks, a razor-sharp intellect, and a smile that could light up the world, Cameron makes an immediate splash in town — especially with the ladies of Virgin River."
It looks like Jack is about to have some competition.
RELATED: 'Virgin River': Did Brady Shoot Jack?
Season 4 will have more episodes than past seasons
Though we're going to have to wait sometime before we get new episodes of the beloved drama series, it will be worth the wait. Not only has Virgin River showrunner Sue Tenney promised to answer all of our questions including the questions about Charmaine's twins, who shot Jack and Mel'sbaby's paternity, season 4 is also going to include more episodes.
In the past, Virgin River has has 10 episodes per season. However, season 4 is slated to have 12. Ben Hollingsworth who portrays Dan Brady and Colin Lawrence who portrays John "Preacher" Middleton shared the news on Instagram."So excited to share with you that our little show has been picked up for two seasons!!!! Thank you all for being the best fans ever!!!!!" Lawrence captioned his post.