'Virgin River': Season 5 Will Begin Filming Soon
Netflix's Virgin River is based on the romantic book series written by Robyn Carr. The series chronicles the life of Mel Monroe (Alexandra Breckenridge) who moves to the small town from Los Angeles after a series of heartbreaking events. The nurse and midwife intends to focus on herself and rebuilding her life. However, Mel finds herself falling for Jack Sheridan (Martin Henderson), a retired Maine who owns the town's bar.
Virgin River Season 4 is set to debut at some point this year. However, production for season 5 was delayed. Now, we know when filming is finally set to begin.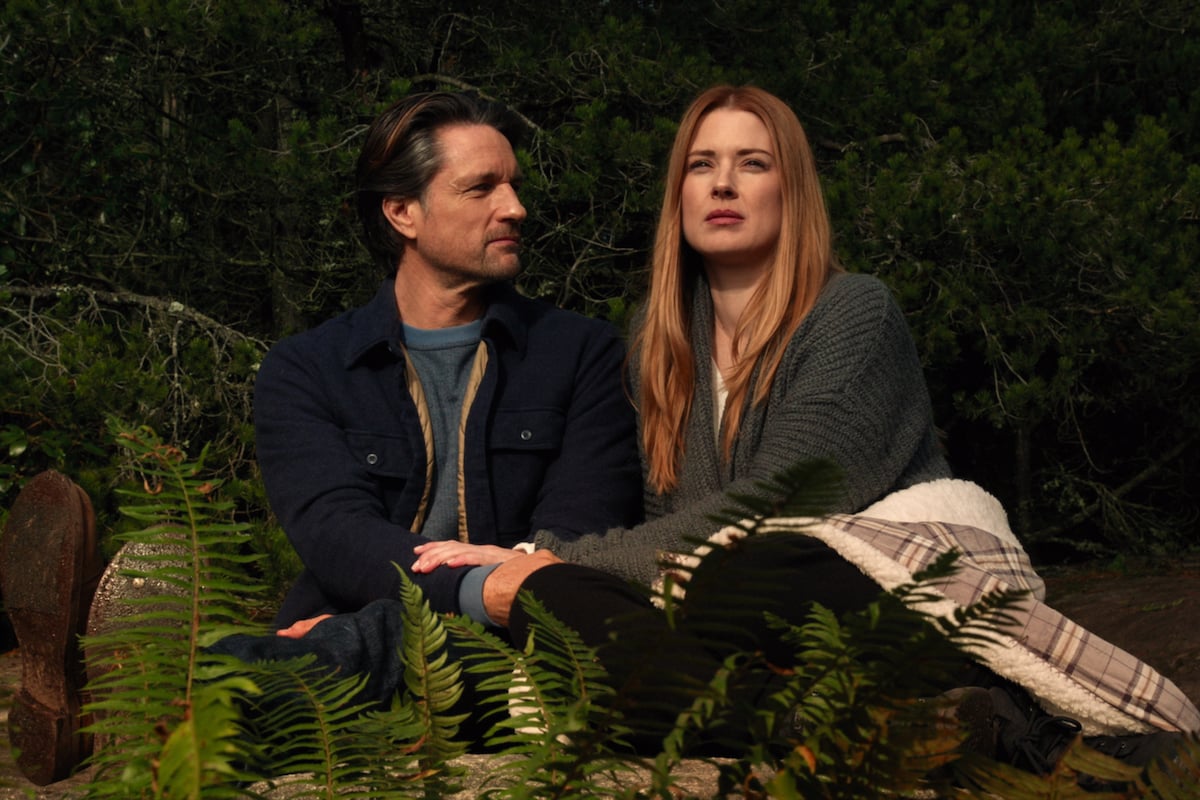 Filming for 'Virgin River' Season 5 was delayed
Fans were thrilled to learn that Netflix had renewed Virgin River for seasons 4 and 5. In fact, filming for season 5 was set to get underway in March 2022. However, that didn't happen.
"Season five, we were supposed to start in March," she revealed via Express. "But we've been pushed so… I don't know. I don't know man. I'm hoping that maybe we'll start in the summer. It would be nice to film in Vancouver in the summer rather than the winter."
Production for Season 5 will begin in July 2022
It looks like Breckenridge won't exactly get her wish about filming in winter. However, there is some good news. What's On Netflix is reporting that filming is now due to pick up on July 1st, 2022. Apparently the season will take about five months to film and will end around November 30th, 2022.
Though Vancouver will be lovely in the summer months, the final weeks of filming will likely be pretty frigid for the cast and crew.
When will 'Virgin River' Season 4 premiere?
Since there is so much talk about the fifth season of Virgin River going into production, fans are anxious to learn when season 4 might premiere. The series wrapped filming for the forthcoming season in late 2022, just before the holiday season. Since then the series has been in post-production.
However, there is no word yet on an official release date. When it comes to TV shows, it typically takes about six months for a series to move through post-production and land on Netflix. This means that fans can anticipate new episodes of Virgin River around summer 2022.
In season 4 we will finally learn who shot Jack. "If we get the actual reveal [in season 4], it would detail more of how this all was intertwined," Virgin River showrunner Sue Tenney told Us Weekly. "The webbing of that story goes all the way back to the first season, so it's a connective tissue that goes through four seasons."
Moreover, Tenney also explained that Mel's baby's paternity will be revealed in season 4. "That's something that we won't answer until we get to the end of — if we get — a season 4," she said.
Finally, fans can look forward to the return of Hope McCrea (Annette O'Toole) who was largely absent from season 3 amid coronavirus (COVID-19) restrictions.
There is a lot to look forward to.