'Virgin River': The Show's Instagram Account Just Shared a Clue About Jack's Future
Virgin River fans are desperate for more news and details about season 4. Though Netflix has not yet renewed the series for a fourth season, we do know that there are a lot of questions that need answers. Virgin River fans were stunned when at the end of season 3, Mel Monroe (Alexandra Breckenridge) revealed her pregnancy to her boyfriend Jack Sheridan (Martin Henderson).
More than that, Mel also explained that she wasn't sure if Jack was the father of her baby since she'd gone through a round of IVF amid their brief breakup. For IVF, Mel used an embryo she'd created with her late husband Mark (Daniel Gillies). 
Though we have no idea what to expect when Virgin River returns, a new photo from the show's Instagram account may have just given us a hint at Jack's future.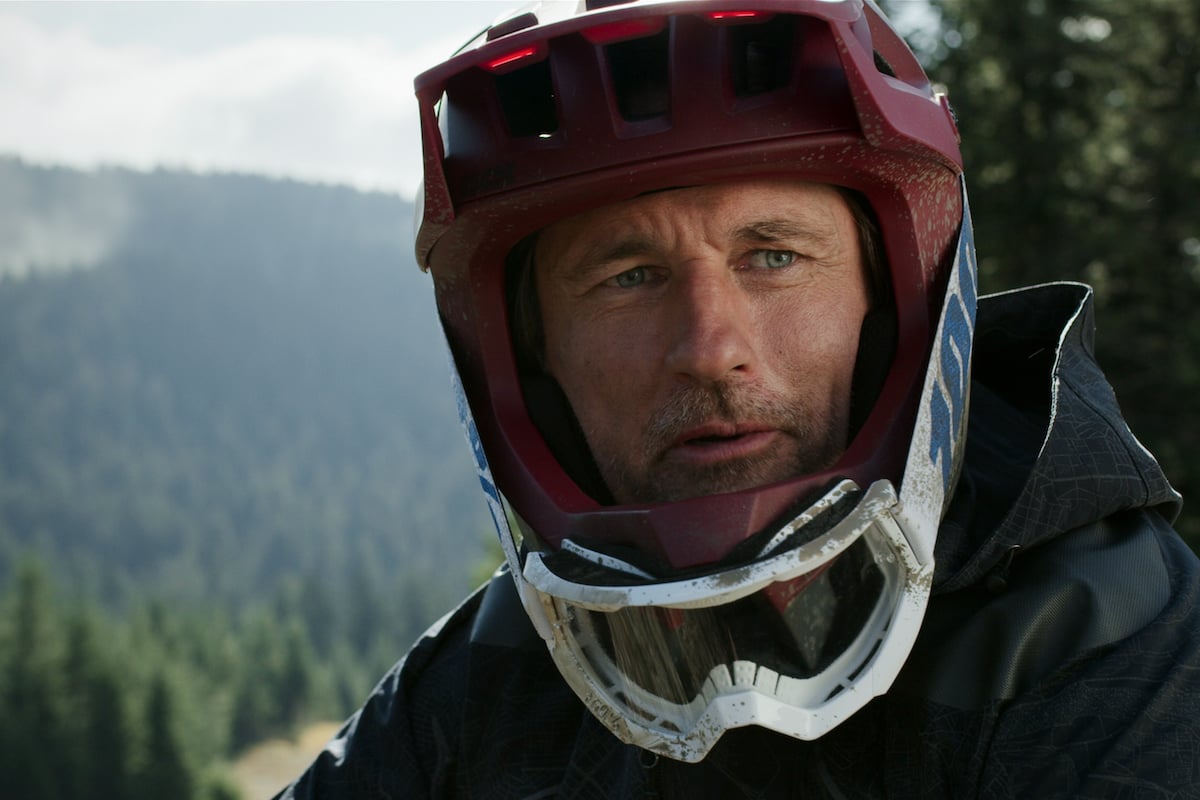 This 'Virgin River' fan theory makes the paternity of Mel's baby super obvious
While both Mel and Jack seemed stunned about the revelation of Mel's unborn baby and its paternity, one Virgin River fan theory is suggesting that the baby's paternity is obvious. Virgin River fans on Reddit have been speaking openly about how challenging IVF is mentally, and emotionally. They noted that just like Mel and her late husband Mark, it's unlikely that people get pregnant right away.
Therefore, it seems much more likely that Mel was able to get pregnant when she was intimate with Jack. "[Mel] was in L.A. for, like, three days and had the idea while she was there," one Redditor explained via Looper. "I think she's pregnant with Jack's baby, at least I hope so."
'Virgin River's Instagram account may have shared a clue about Jack's future
Though Netflix has remained silent about a potential fourth season of Virgin River, fans believe that the show's official Instagram is giving us a clue as to what's to come. Fans are convinced that Jack is the father of Mel's baby. Now, a new post from Virgin River Instagram is suggesting the same.
The photo showed Henderson playing with baby Lilly. The caption said, "Jack ready to be a Dad?…BTS S3" Fans immediately began chiming in. "Yes I believe he is ready mainly with his and Mel's baby," one said. Another added, "Cuteness overload! We are gonna die seeing Jack with their baby. 😭"
Another added, "Ready or not, there he goes😂😆." It does seem like the writers are trying to tell us something, one way or another.
Is Jack the father of Charmaine's babies on 'Virgin River'?
In addition to trying to determine if Jack is in fact the father of Mel's baby, Virgin River Season 4 will also reveal the truth about the paternity of Charmaine's (Lauren Hammersley) unborn twins. Fans have become increasingly frustrated by the fact that though Charmaine has supposedly been pregnant since season one, she is not showing.
Moreover, fans are not convinced that if she is in fact pregnant that Jack is the father. Fans will recall that Charmaine revealed her pregnancy to Jack following their breakup. Most fans assumed that Charmaine either went through IVF in an effort to get Jack to stay with her, or someone else is the father of her children entirely.
Now that she's married her new husband Todd (Patrick Sabongui) who is showing signs of being abusive, fans are convinced that we will find out the truth about the twins when Virgin River returns to Netflix for season 4.