'Virgin River': Tim Matheson Just Revealed a Major Update About Season 4
Virgin River is one of the most-watched and beloved drama series on Netflix. Based on Robyn Carr's prolific book series, the TV show centers on the small close-knit town of Virgin River, California, and its residents. Mel Monroe (Alexandra Breckenridge), a nurse and midwife, leaves behind her home in Los Angeles after losing her husband and unborn child. In an effort to start over, Mel hopes to fade into the background in the town to live out the next chapter of her life quietly. However, that doesn't happen.
Instead, she finds herself working for Doc Mullins (Tim Matheson), the town's surly doctor who is reluctant to let Mel help with his practice. She also encounters Hope, (Annette O'Toole), Doc's estranged wife and the town's mayor who can't seem to help sticking her nose into other people's business.
Still what Mel least expects in a simmering romance with Jack Sheridan (Martin Henderson), the town's bar owner who is fighting his own demons from his past. Virgin River fans were stunned when the third season ended with a whirlwind of cliffhangers. Now, Matheson has given us a major update for season 4.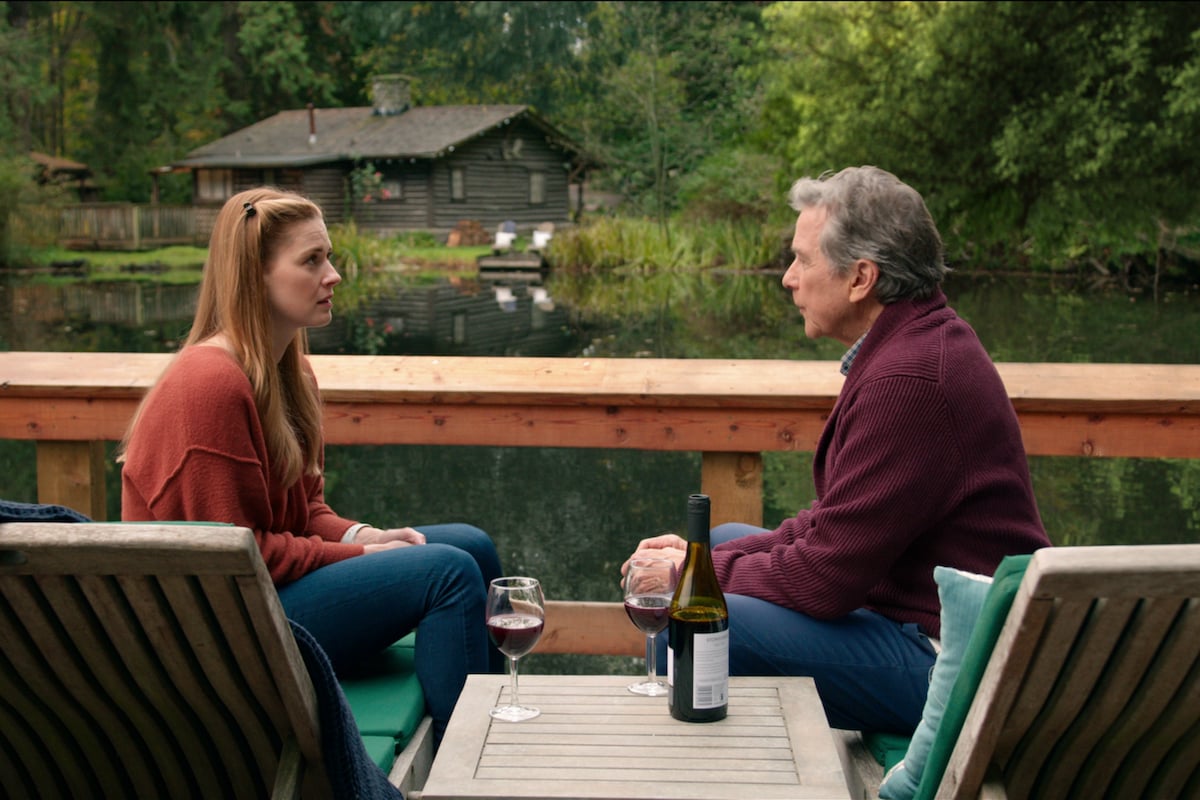 RELATED: 'Virgin River': Jack Might Not Be the Father of Charmaine's Babies
Does Doc have a grandson in 'Virgin River'?
Doc dealt with a lot in Virgin River Season 3. With retirement looming after a diagnosis that means eventual vision loss, Doc also dealt with the stress of Hope being away as she cared for her aging aunt. Things took a turn when amid Hope's return to Virgin River she was involved in a terrible car crash and ended up in a coma.
Fans were also stunned when a young man shows up at Jack's bar looking for Doc. He explains that he is Doc's grandson. As far as we know, Doc and Hope have been married for 20 years, though estranged for several years, we know neither one of them have any children.
With so much going on, we doubt Doc is going to be thrilled about this alleged grandson. "It's just such drama, such conflict, such interesting stuff to get into," Matheson told Entertainment Weekly. "Especially for a couple that never had children. He really wasn't ever a father, so now to have a grandchild—that's pretty radical."
RELATED: 'Virgin River': Why Are so Many Characters From Robyn Carr's Books Missing From the Show?
Tim Matheson just gave a major update about 'Virgin River' Season 4
Along with the status of Hope following her accident, Doc's alleged grandson, the aftermath of Lilly's (Lynda Boyd) death, Preacher (Collin Lawrence) being drug and left for dead as well as Mel's shocking pregnancy announcement to Jack, fans are absolutely desperate for new episodes.
However, Netflix has not yet renewed the show for a fourth season. Still, that doesn't mean things aren't in the works behind the scenes. "Well, Netflix is quite quiet about all that [production updates] – I just hesitate to say anything that they might get upset [about]," Matheson told Radio Times via Hello! Magazine. "My understanding is that it will be like any day now."
RELATED: 'Virgin River': Fans Might Not Find out Who Shot Jack for a Long Time
When will 'Virgin River' Season 4 premiere?
In fact, for weeks there have been rumors that Virgin River Season 4 is in production in Vancouver, Canada where the show is shot and they've been that way since July 2021. After all, SpoilerTV reported via Express, that Virgin River Season 4 filming will end in November 2021. If this is true then we can expect new episodes in mid-2022.
We're also going to find out exactly what's happening with Doc's alleged grandson. "It's going to complicate, and it's going to bring insight into Doc and into Doc's beginnings," showrunner Sue Tenney told EW. "The father of the grandson that shows up and the woman that he has a child with and all of these things are pieces that will all be dealt with in the coming season.