'Virgin River': 1 Unsuspecting Character Has a Massive Secret That Will Be Revealed in Season 4
Virgin River, which is based on Robyn Carr's best-selling book series is a fan favorite over on Netflix. The show absolutely dominates in ratings as fans have flocked to the Hallmark-like romantic drama. The series centers on Mel Monroe (Alexandra Breckenridge), a nurse who leaves behind her life in Los Angeles for a fresh start in Virgin River.
In the small town, she is swept off her feet by Jack Sheridan (Martin Henderson), the town's bar owner who is also a former Marine. However, Jack isn't the only main character in Mel's life. Her new boss, Vernon "Doc" Mullins (Tim Matheson), is reluctant at first to have Mel working in his practice. However, the surly doctor soon forms a father-like bond with her.
Now, as fans await news about Virgin River Season 4, it looks like Doc has been holding on to a major secret.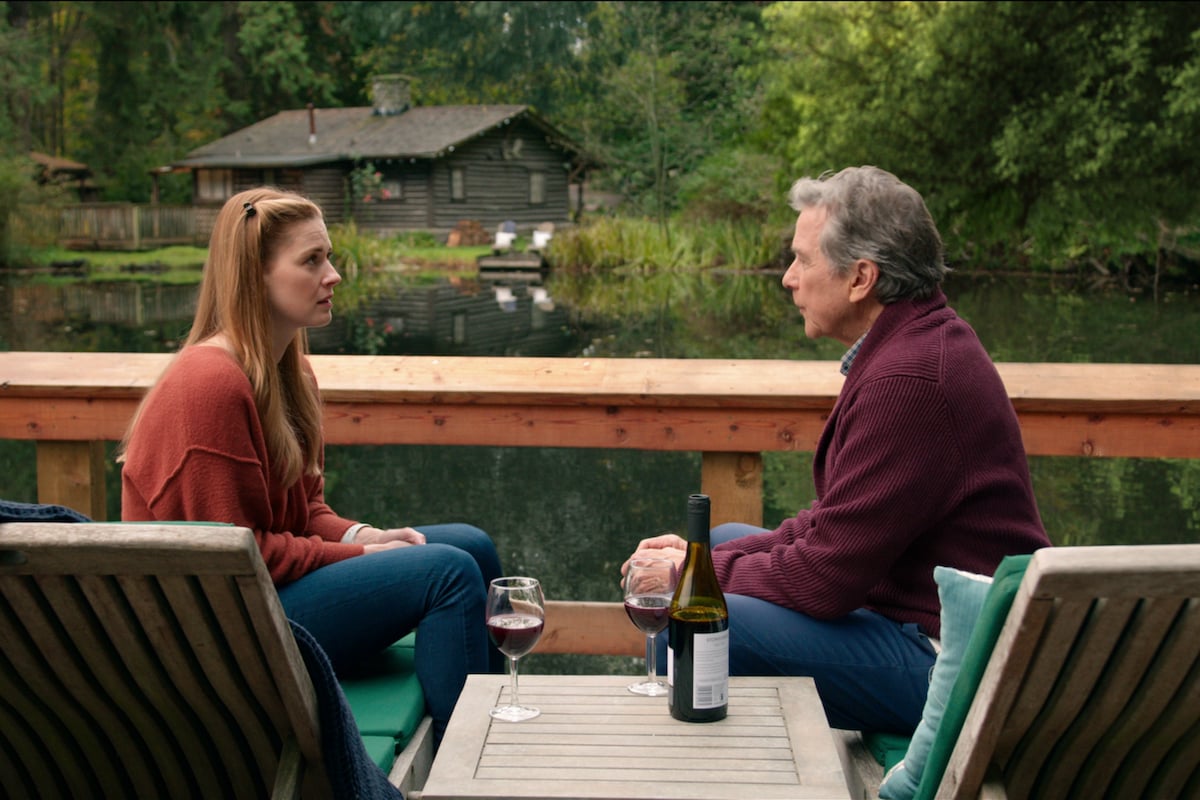 RELATED: 'Virgin River': Did Brady Shoot Jack?
Tim Matheson just gave a major update about 'Virgin River' Season 4
Though Doc isn't exactly known for being an open book, Matheson is spilling the tea when it comes to Virgin River Season 4. Fans have been desperately waiting for Netflix to renew the series, and though the news has not been made public, Matheson says the fourth season is in the works.
"Well, Netflix is quite quiet about all that [production updates] – I just hesitate to say anything that they might get upset [about]," Matheson told Radio Times via Hello! Magazine. "My understanding is that it will be like any day now."
RELATED: 'Virgin River': Fans Might Not Find out Who Shot Jack for a Long Time
Doc Mullins has a massive secret that will be revealed in 'Virgin River' Season 4
It's been clear to us from Mel's arrival in Virgin River that Doc is extremely secretive. For an entire season of Virgin River, we had no clue that he and the town's mayor Hope (Annette O'Toole) were actually married. Moreover, it took Mel practically begging him for answers for him to explain that his eyesight was deteriorating.
Now, with the arrival of a man who claims he's Doc's grandson, it appears that the older gentleman is hiding a lot more secrets. "We haven't really dealt with Doc's past," Virgin River showrunner Sue Tenney told  TV Line. "We've only talked about his medical background. All of your questions [about Doc] will be answered in Season 4. It's a really interesting addition, another outsider in Virgin River. He's carrying a secret that will come out [if the show is renewed for] Season 4. It'll be interesting to see. It's worth the wait!"
RELATED: 'Virgin River': Jack Might Not Be the Father of Charmaine's Babies
Will Hope and Doc break up in 'Virgin River' Season 4?
Since Doc may have a grandson that he knows nothing about, and it sounds like he knew about the possibility that he had a child, things are presumably going to get tense between himself and Hope. The doctor and the mayor had been married but estranged for more than two decades after Doc was unfaithful to his wife. Now, amid a traumatic car crash and Hope's return to Virgin River, fans were hoping that the lovebirds could finally reunite. However, that may not be the case.
"It's just such drama, such conflict, such interesting stuff to get into," Matheson told Entertainment Weekly. "Especially for a couple that never had children. He really wasn't ever a father, so now to have a grandchild—that's pretty radical."
As far as Hope is concerned it appears that she will recover from the car crash, and when she does she's going to form a bond with someone Virgin River fans least expect. "To us, it's the recovery and what she's dealing with — a traumatic brain injury," Tenney told Entertainment Weekly. "Doc, like Jack, is dedicated and is not going to move off of that dedication," she explains. "But the more fun relationship is the one between Muriel and Hope. It starts as very antagonistic. [But] in the slow burn category, you'll see moments coming up that are going to open up that relationship. [It's] fun taking enemies and making them friendly."