'Virgin River': What Will Happen to Preacher in Season 4?
Netflix's Virgin River focuses on the romance between Mel Monroe (Alexandra Breckenridge) and Jack Sheridan (Martin Henderson). However, the other residents of the small town are just as important. John "Preacher" Middleton (Colin Lawrence), who co-owns Jack's bar, has also been a major character since the series debuted. As we know, there was some tension between Preacher and Jack in the first couple of seasons when Jack was inadvertently devaluing Preacher's work at the bar.
Though the men have gotten that sorted, Preacher's personal life is still in shambles. He's found himself in the middle of a kidnapping and accidental murder. Here's what we can expect from Preacher in Virgin River Season 4.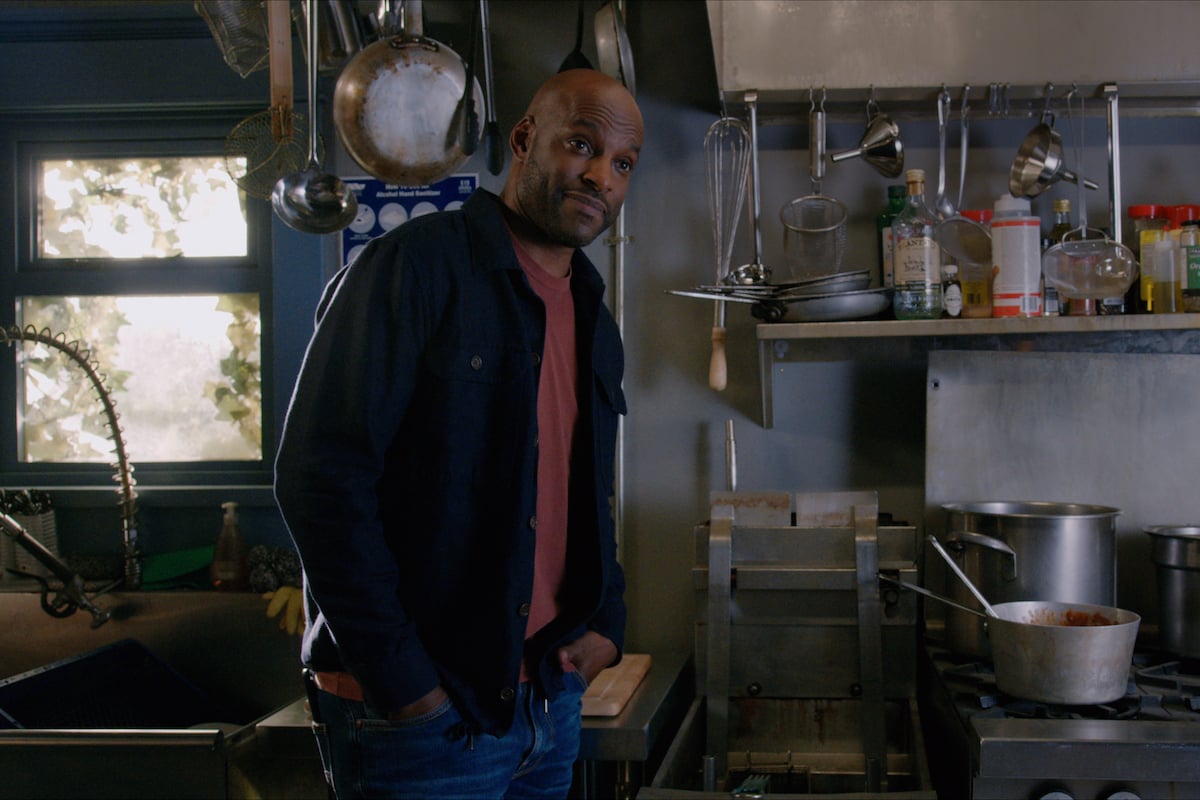 RELATED: 'Virgin River': Fans Might Not Find out Who Shot Jack for a Long Time
What happened to Preacher in 'Virgin River' Season 3?
In the first season of Virgin River, Preacher had been by Jack's side as his chef, helping to make Jack's bar a success. However, he soon found himself interested in Paige Lassiter (Lexa Doig), the owner of the town's bakery truck. Though Paige was skittish at first, she eventually revealed to Preacher that she and her young son Christopher (Chase Petriw) were on the run from her abusive ex-husband, Wes (Steve Bacic).
In the second season of Virgin River, Wes tracked Paige down and she accidentally killed him during a violent fight. Looking at Wes' body at the bottom of her stairs, Paige called Preacher to help her hide the body. She eventually fled town, leaving Christopher in Wes' care.
In season 3, we watched Preacher step in as a surrogate father for Christopher with help from Connie (Nicola Cavendish). However, things took a dark turn when a "friend" of Paige's lured Preacher away for a meet-up, drugged his coffee, and left him for dead in the middle of the woods.
RELATED: 'Virgin River': Did Brady Shoot Jack?
What will happen to Preacher in 'Virgin River' Season 4?
We now know that the woman that alleged she was Paige's friend was actually working with Wes' twin brother Vince (Bacic), who has been on a quest to find his brother and Paige. When an unsuspecting Connie and Christopher arrive home, it's Vince who is waiting for them in a dark room.
Though things seem helpless now, we wouldn't count Preacher out. A trained retired Marine, if Preacher is able to regain his bearings, we have an idea that he could get himself out of this situation.
Moreover, though Connie is no match for Vince physically, she is a whip-smart woman who may be able to prevent him from kidnapping Christopher. If anything, we believe that all of this will lure Paige out of hiding. If that were the truth, it might finally allow a proper romance between herself and Preacher in season 4.
RELATED: 'Virgin River': Jack Might Not Be the Father of Charmaine's Babies
When will season 4 premiere?
Netflix has renewed Virgin River for both seasons 4 and 5. Rumors have been swirling for some time that the cast and crew had been filming new episodes of the series since July 2021. According to Netflix Life, filming for season 4 is expected to conclude in November 2021, just before the Thanksgiving holiday.
If this is true, then it's likely that season 4 of Virgin River will debut in May 2022. Typically, Netflix releases new seasons of their show six months after filming has wrapped.