'Virgin River': When Will Season 3 Premiere On Netflix?
Over the years Netflix's popularity and platform has grown and grown. Netflix's recent success is largely due to many of the platform's award-winning titles. Stranger Things and BoJack Horseman are two of Netflix's most popular television series. Virgin River is amongst the many entertaining and addicting productions.
Robyn Carr is the author who wrote the books that the show is based upon, and many people have quickly become fans of Virgin River. So far, Netflix has released two seasons but many viewers are wondering when they can expect season three of Virgin River. Take a closer look at the highly-talked-about series and when fans can expect the third season of Virgin River.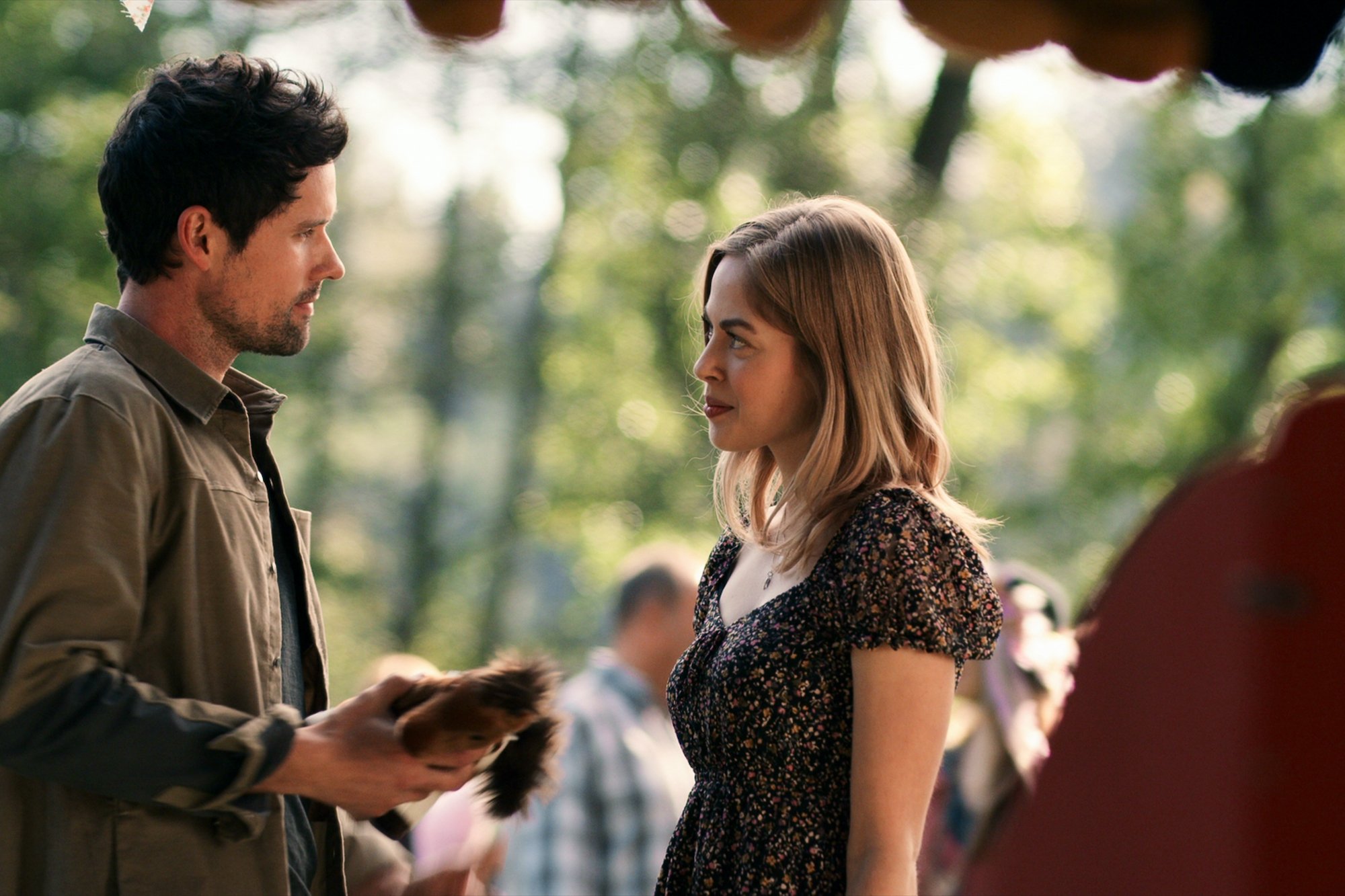 The cast and characters of Netflix's 'Virgin River'
RELATED: Is Virgin River a Real Place? Here's Where the Netflix Series Was Filmed
Netflix released Virgin River in 2019, and it didn't take very long for the series to become a fan favorite. The talented cast is a huge reason behind the show's success. Alexandra Breckenridge is the talented actor who plays Melinda Monroe.
After responding to an advertisement, Mel, a Los Angeles native, found herself moving to the small secluded town of Virgin River to begin a new job. Audiences and viewers quickly saw that it was nothing like what Mel was expecting. Colin Lawrence, Lauren Hammersley, and Tim Matheson are a few of the other well-known cast members.
Martin Henderson is the impressive actor who plays alongside Breckenridge as Jack Sheridan, a longtime local. Much of Virgin River has revolved around Jack and Mel's strong and obvious connection to one another, and many of the series' fans are anxiously anticipating what to expect in the couple's future for season three. 
Fans are ready for a third season 
RELATED: 6 Shows to Stream After Binge-Watching Netflix's 'Virgin River' Season 2
Season two of Virgin River left the audience and viewers contemplating quite a few cliffhangers. With that being said, many of the fans are looking forward to some new content. This Reddit thread captures some of the hype and anticipation surrounding season three. 
From hashing out theories to putting together clues and dropped hints, there aren't any unturned stones in the Reddit discussion. Potential time jumps and deal breakers are all a possibility for the characters of Virgin River, but when specifically can viewers expect answers?
When will season 3 of 'Virgin River' premiere on Netflix?
RELATED: 'Virgin River': Will There Be a Season 3 of the Netflix Series?
Fans and viewers of Virgin River are dying to know when season three will premiere, and, unfortunately, that information has yet to be released. Netflix Life reported that season three will definitely be happening, but the specific date has yet to be revealed.
Many of the cast members have dropped hints during interviews and cameos indicating that filming has already taken place. With that being said, many people are wondering what the hold-up is. Nonetheless, fans and viewers have concluded that chances are season three will roll out sometime during November or December of 2021, but many of the show's followers are hoping it happens even sooner.
As one comment in the Reddit discussion simply stated, "Do we think there's any chance this could happen sooner than November/December given it's already been filmed and a lot of other Netflix shows had their productions delayed? Just wondering if there's a chance of this!" Hopefully, the fans and viewers of Virgin River will have all of their season three answers soon enough.